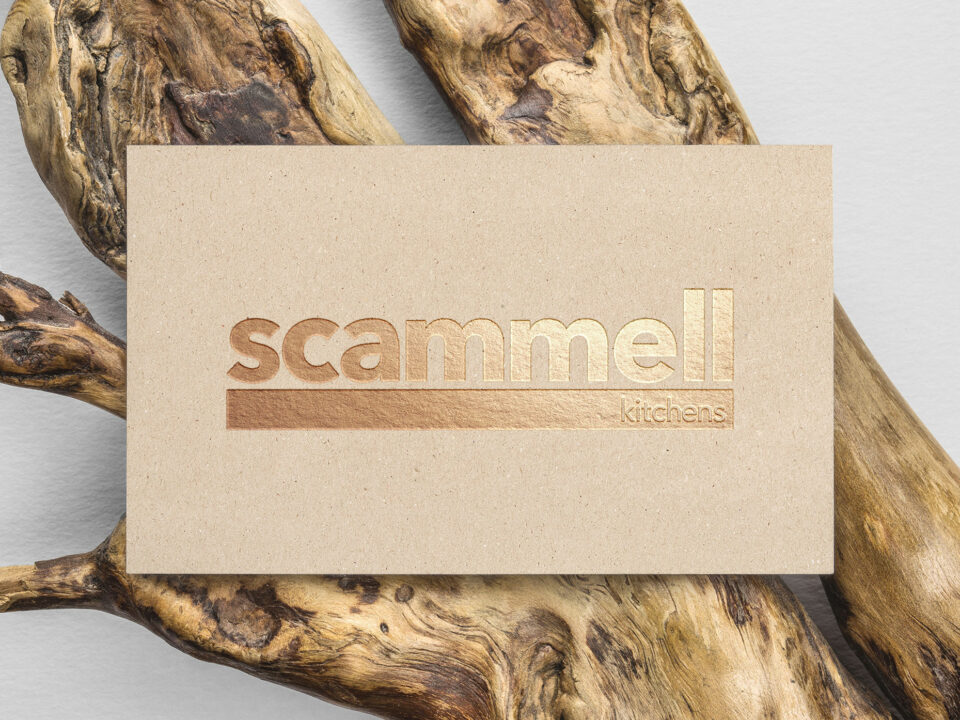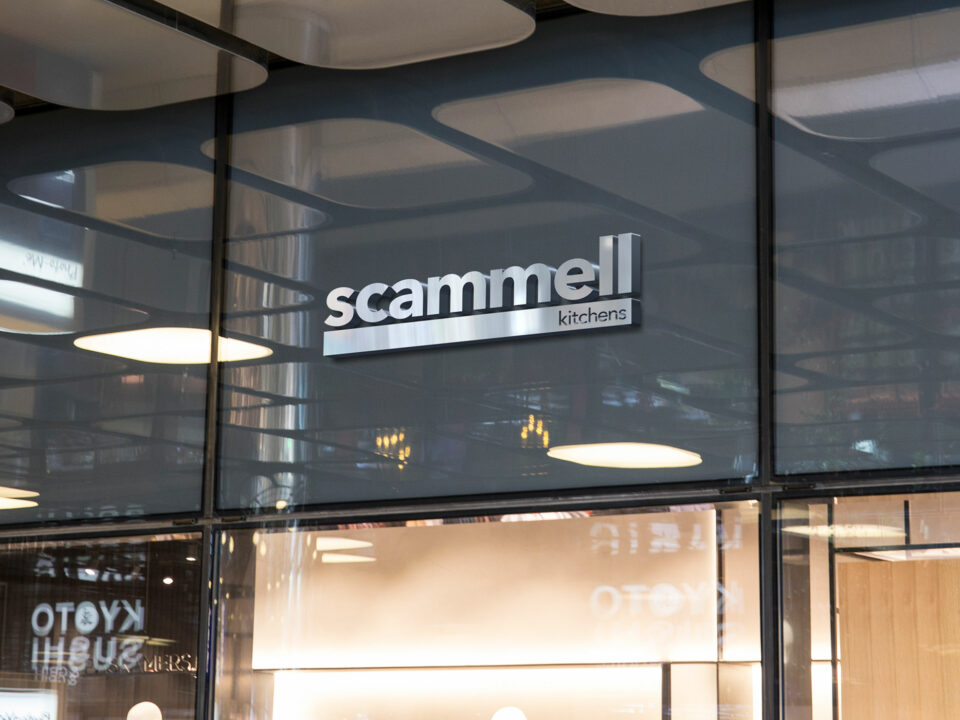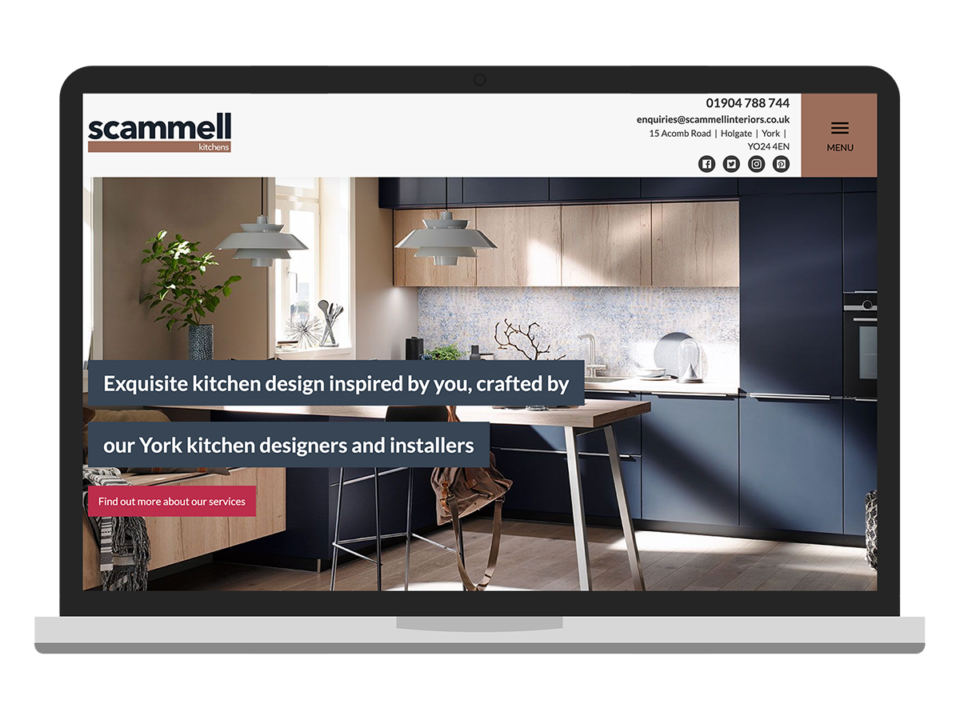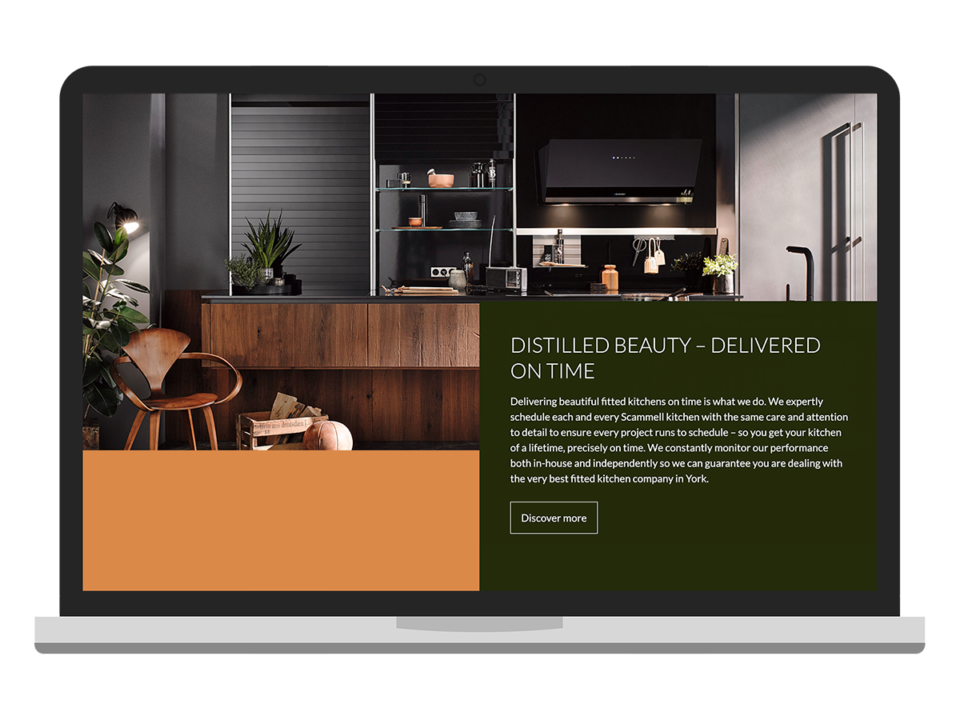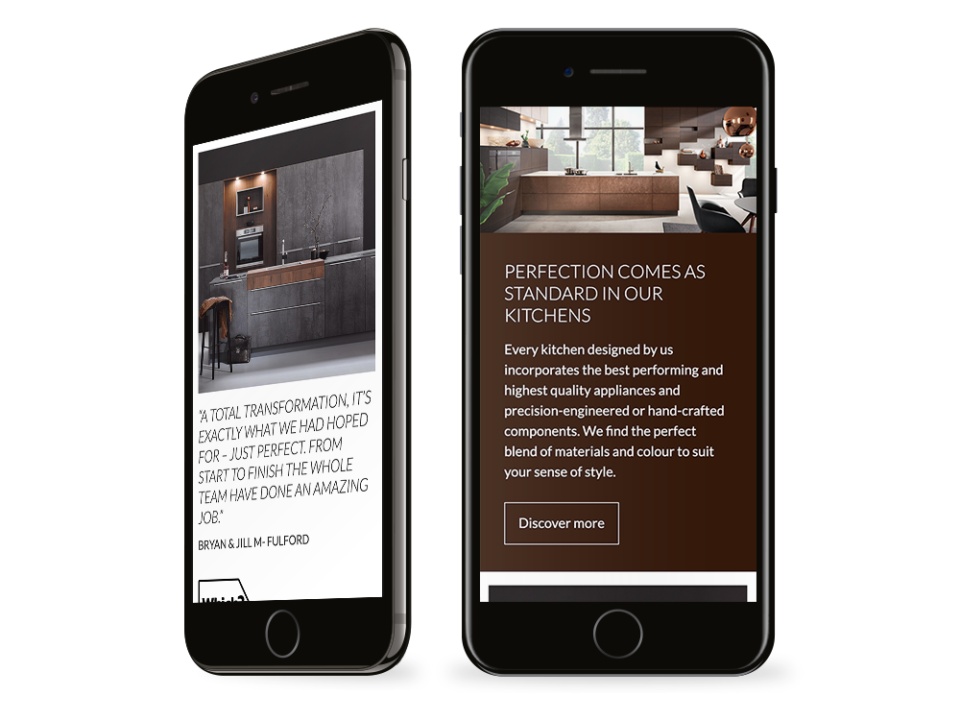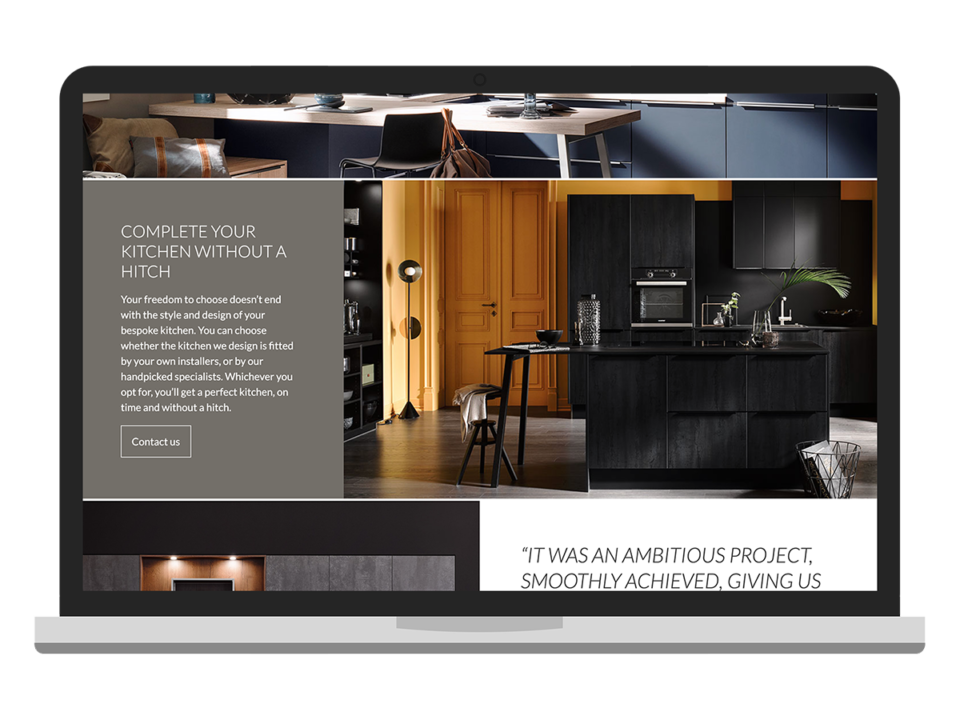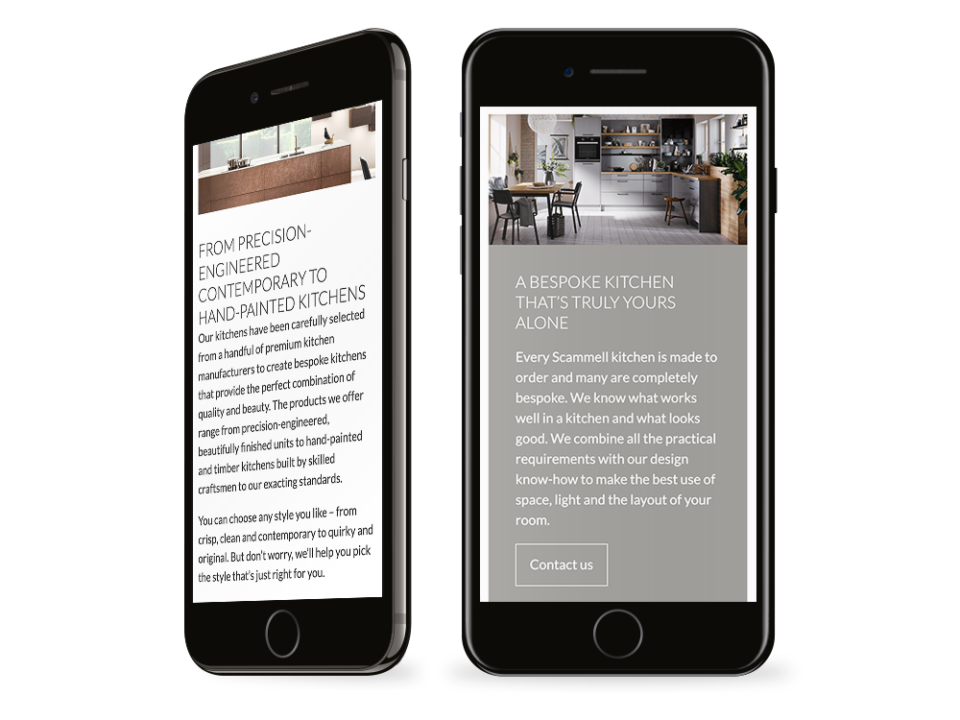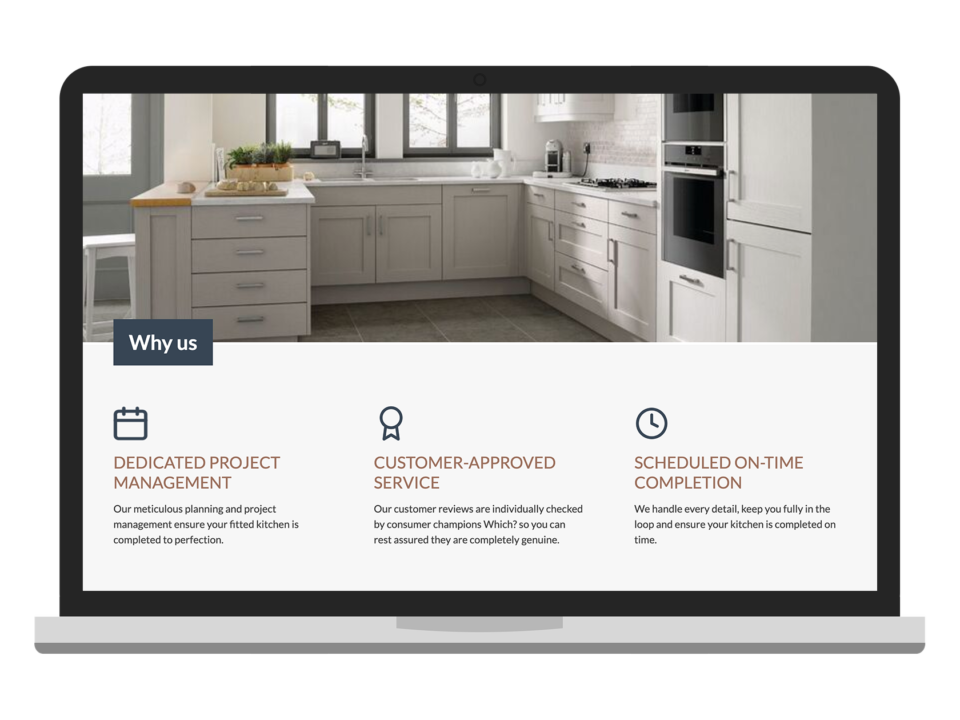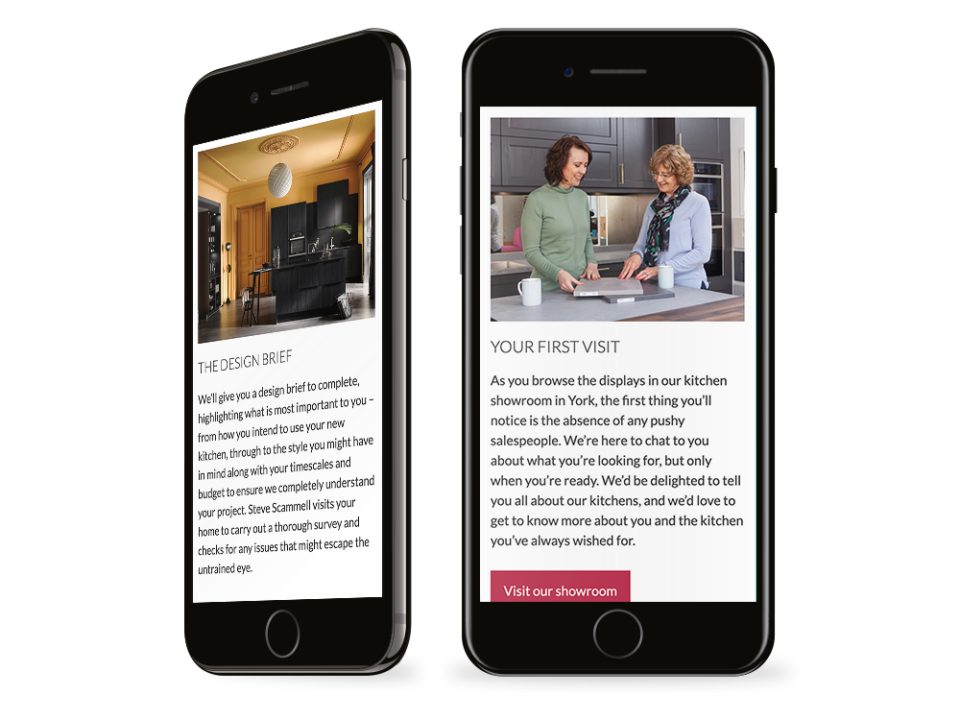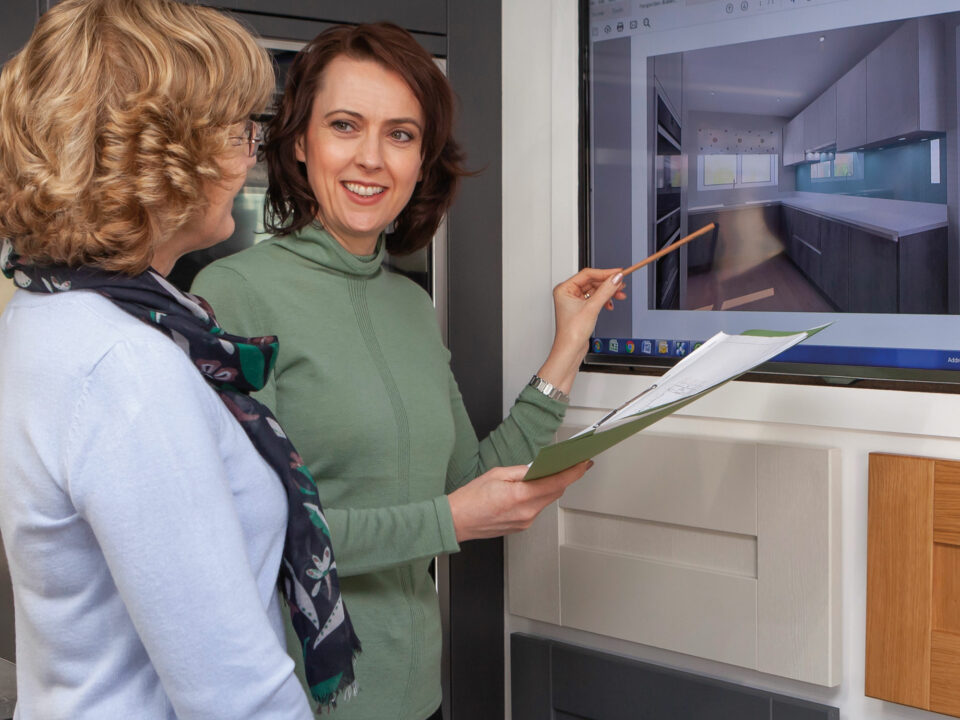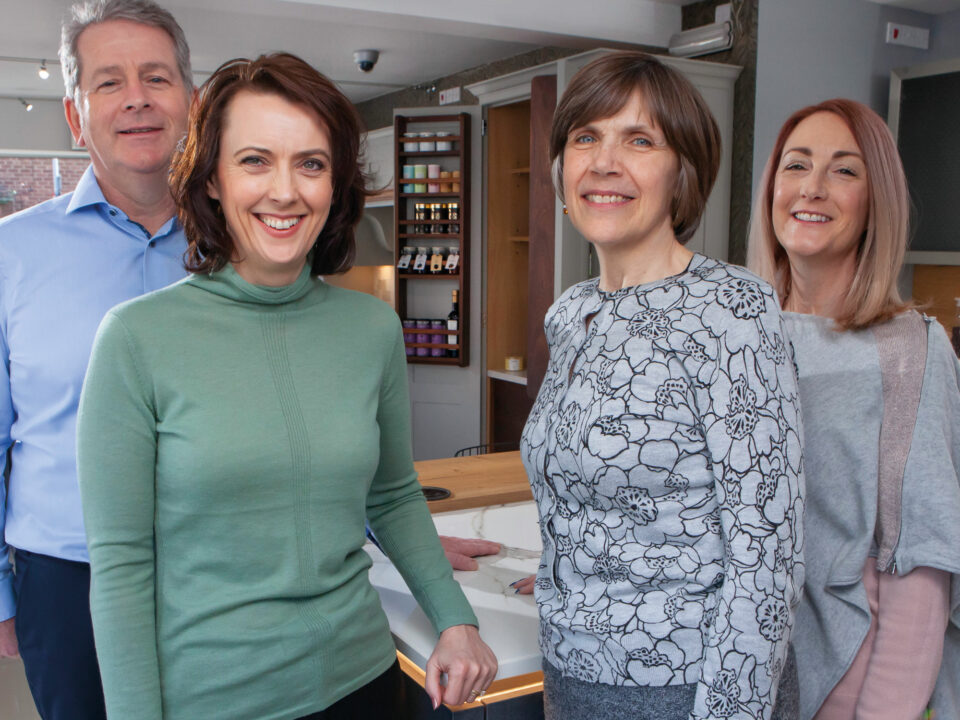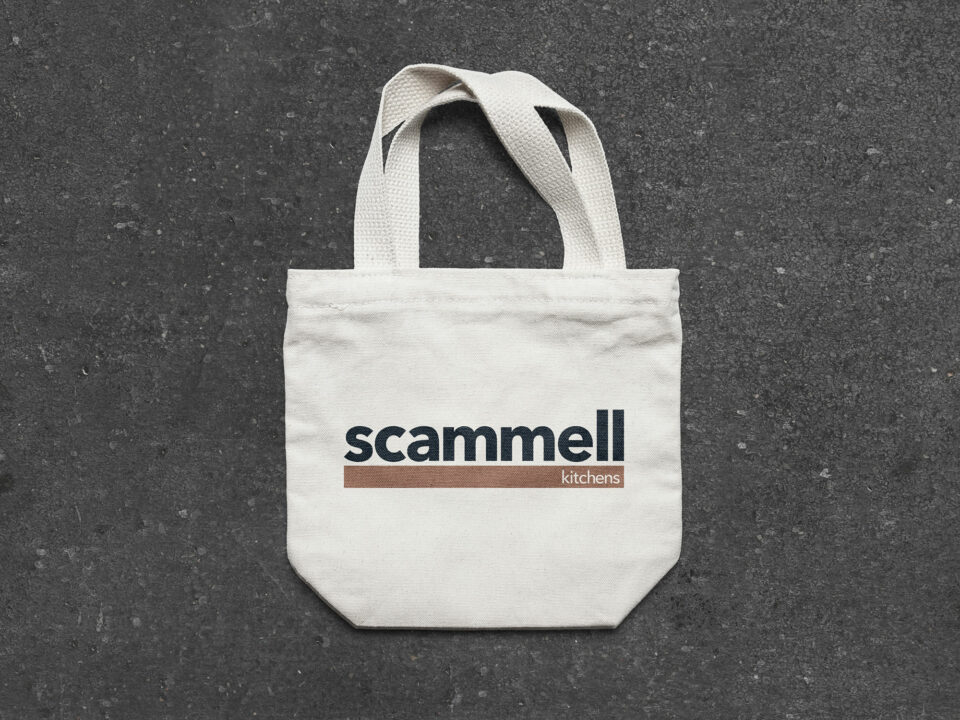 Scammell Kitchens
Scammell Kitchens is a team of designers, based in York, who produce luxury kitchens. They oversee every step of the design process and project-manage the installation of all their kitchens.
The brief
Scammell Kitchens were known as Scammell Interiors when they approached Castlegate in need of a "brand refresh". As well as a revision of their brand identity, the Scammell team wanted a new modern website that better reflected the high-end products and service that they provide.
The branding & website
Early in the process of updating the logo, it was agreed the wording be modified from 'Scammell Interiors' to 'Scammell Kitchens', as this better reflected the core offering. A more modern typeface was selected to communicate the clean aesthetic of the brand and echo the high-end German-style kitchens Scammell is known for producing. We also developed a more sophisticated colour pallet which we carried through to the other creative work.
The website we produced for Scammell is strongly image-led. With the aid of Gareth Buddo of Furmoto Photography, we built the site around high-quality images of the team and their work, giving Scammell an approachable and professional online presence.
The result
Scammell's new high-end website has been an invaluable source of new business since it launched. A considered user-journey means that prospective customers are always aware of the next available steps, while thoughtful inclusion of high-quality pictures of the Scammell team and their work highlight the personal service that all their clients receive.