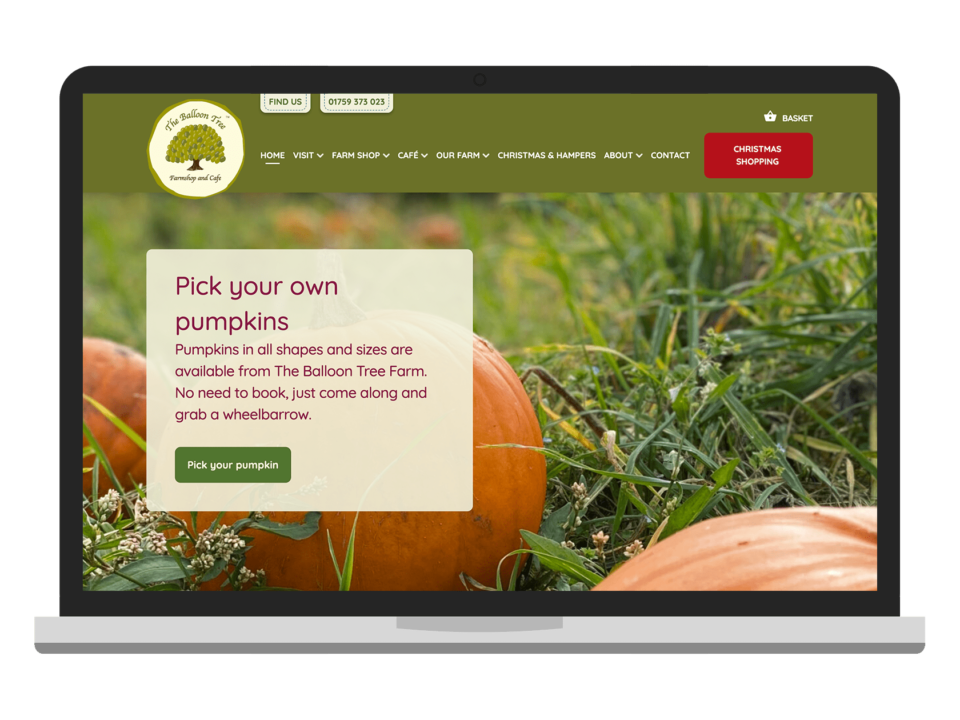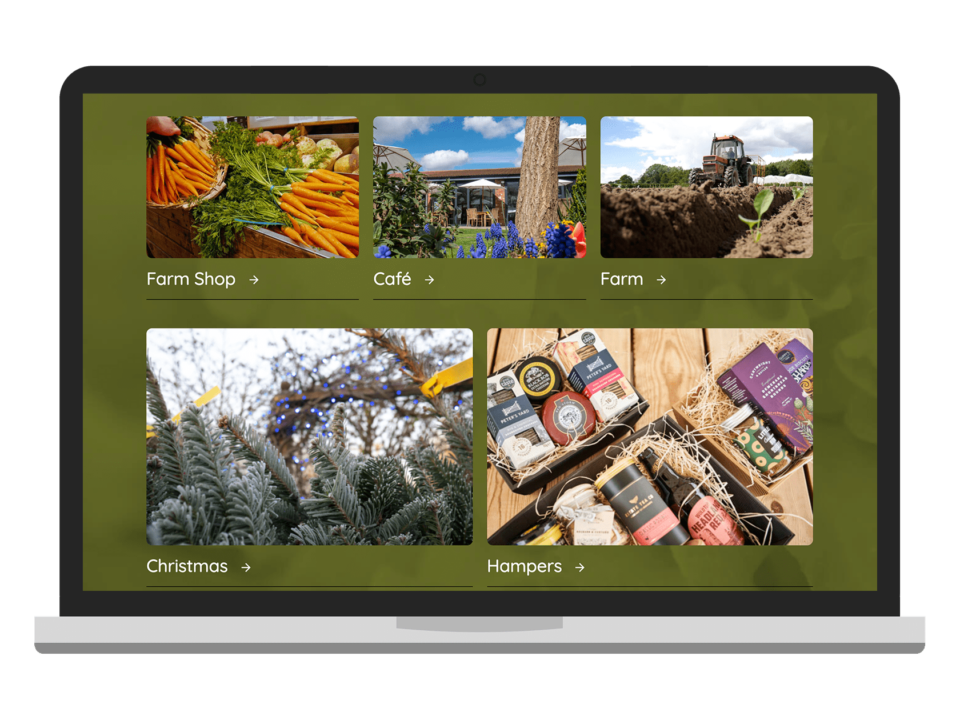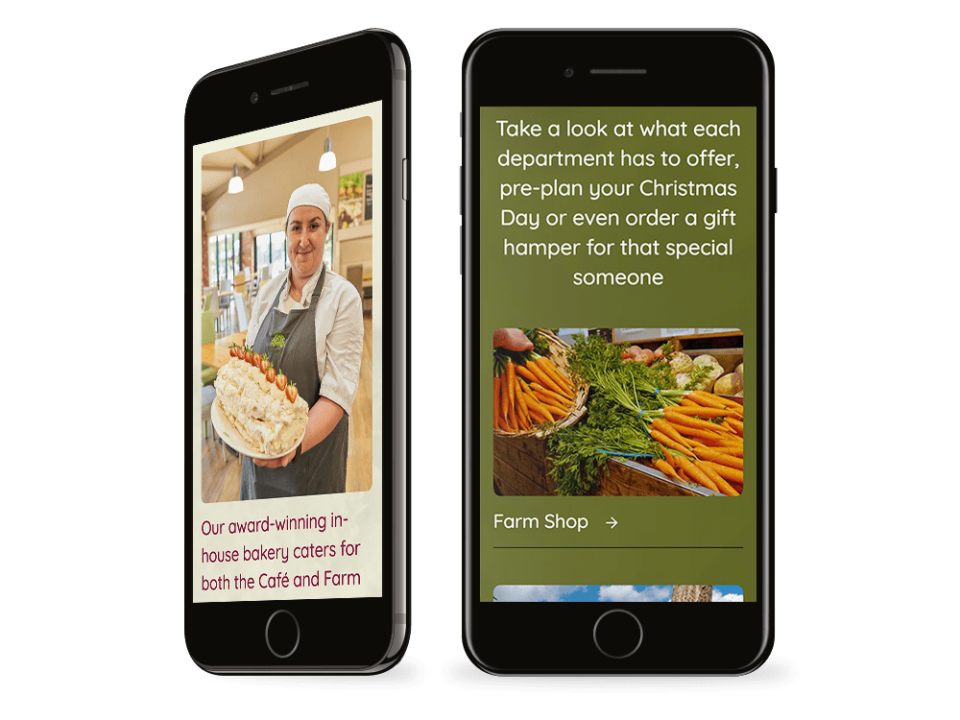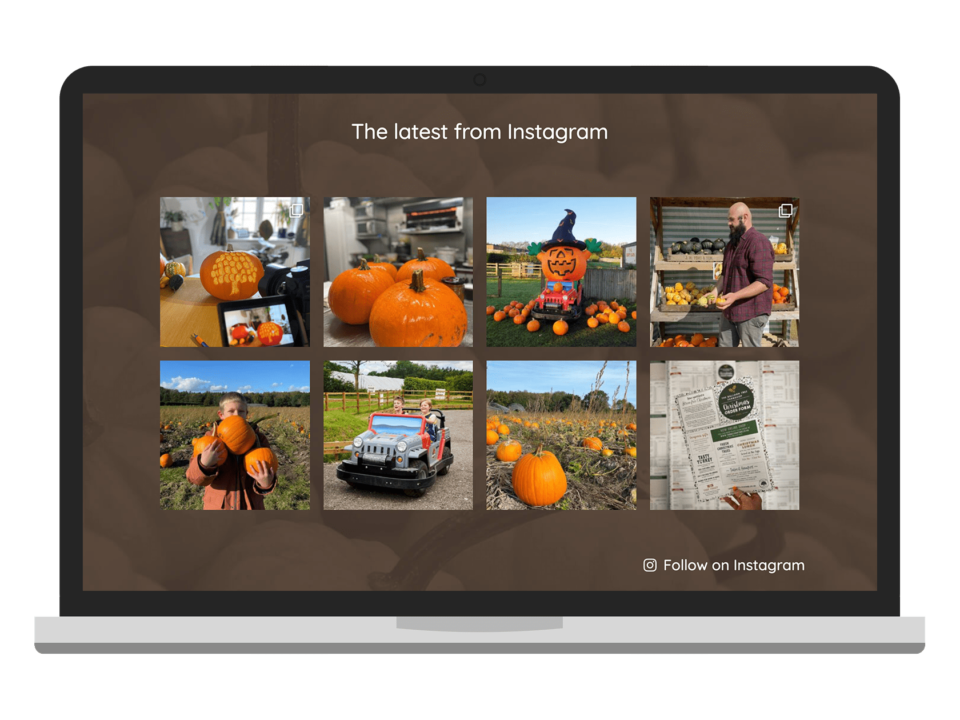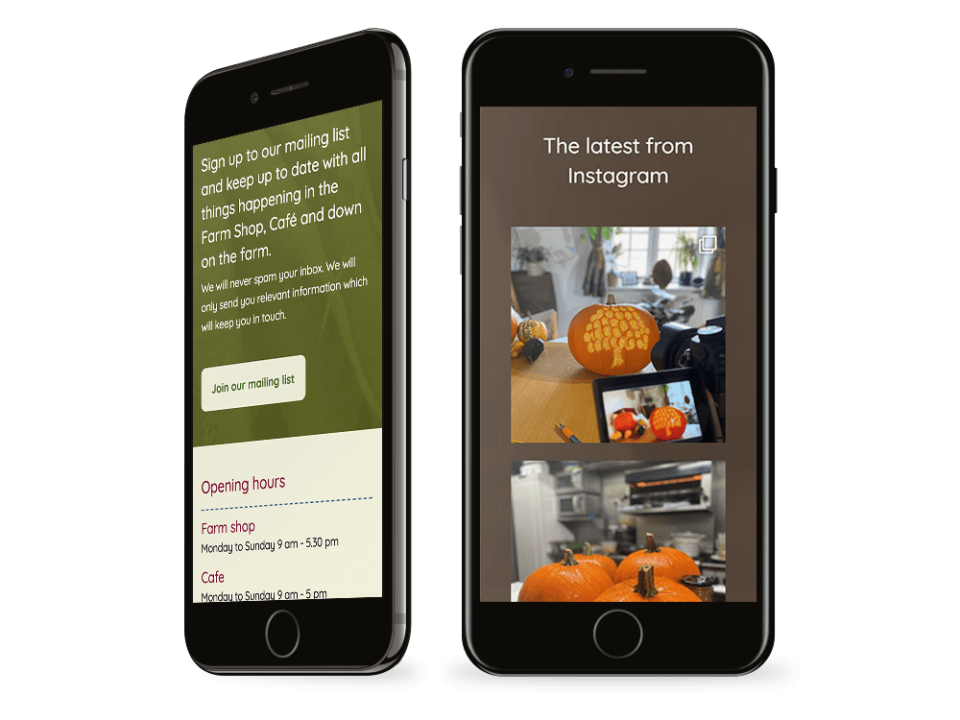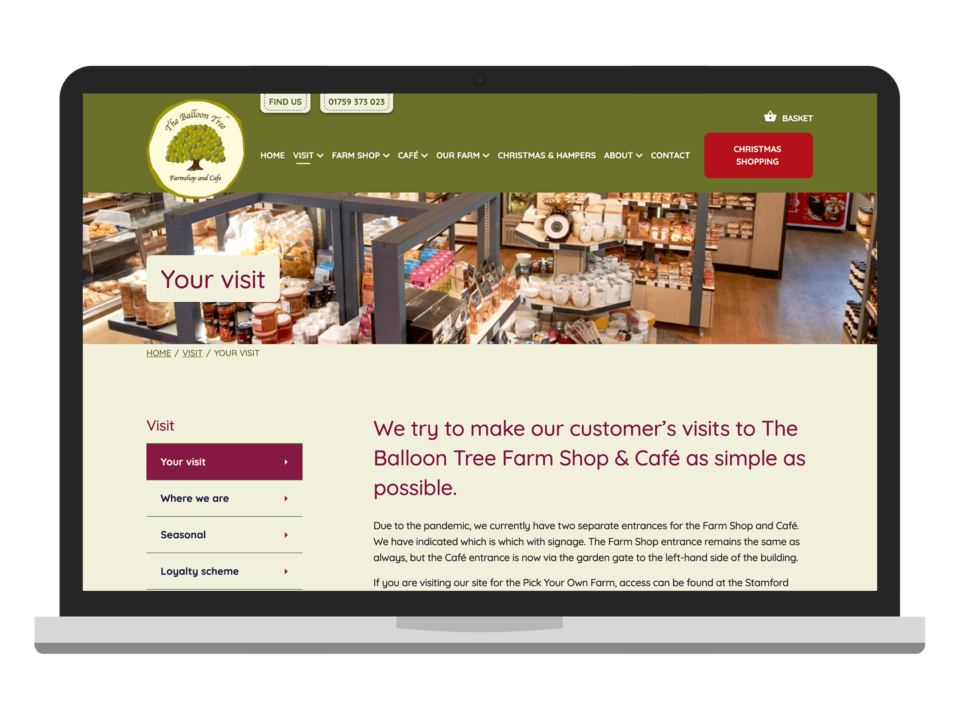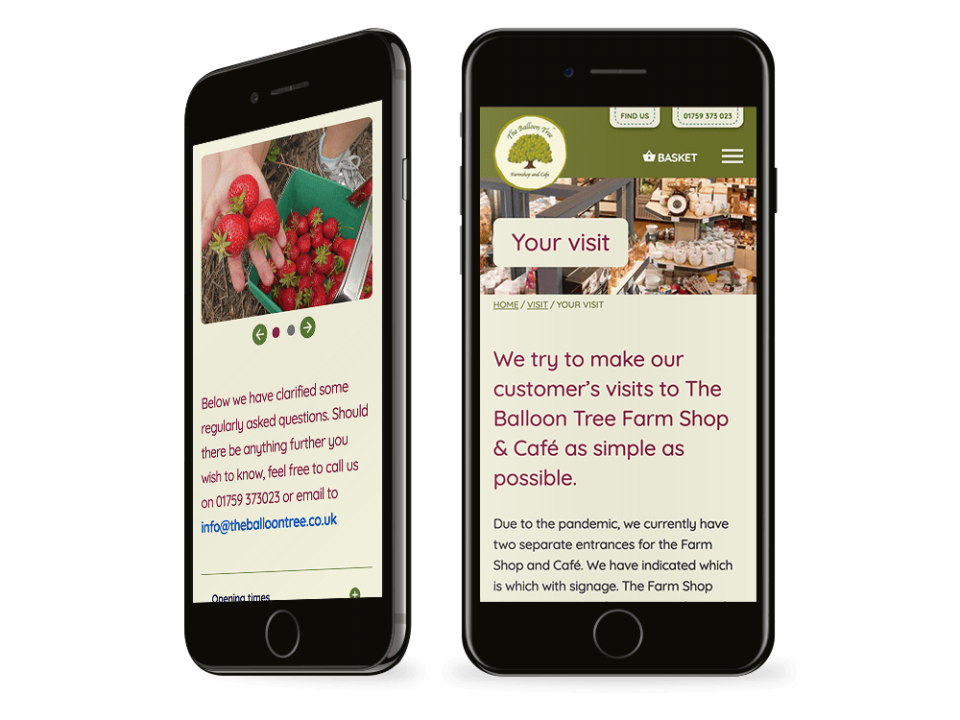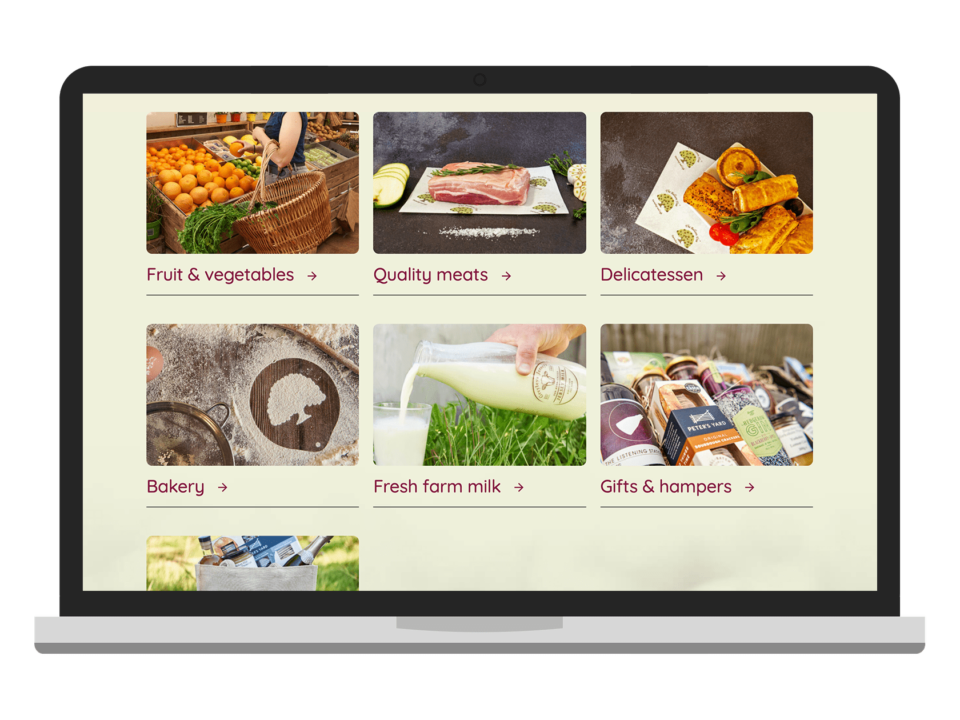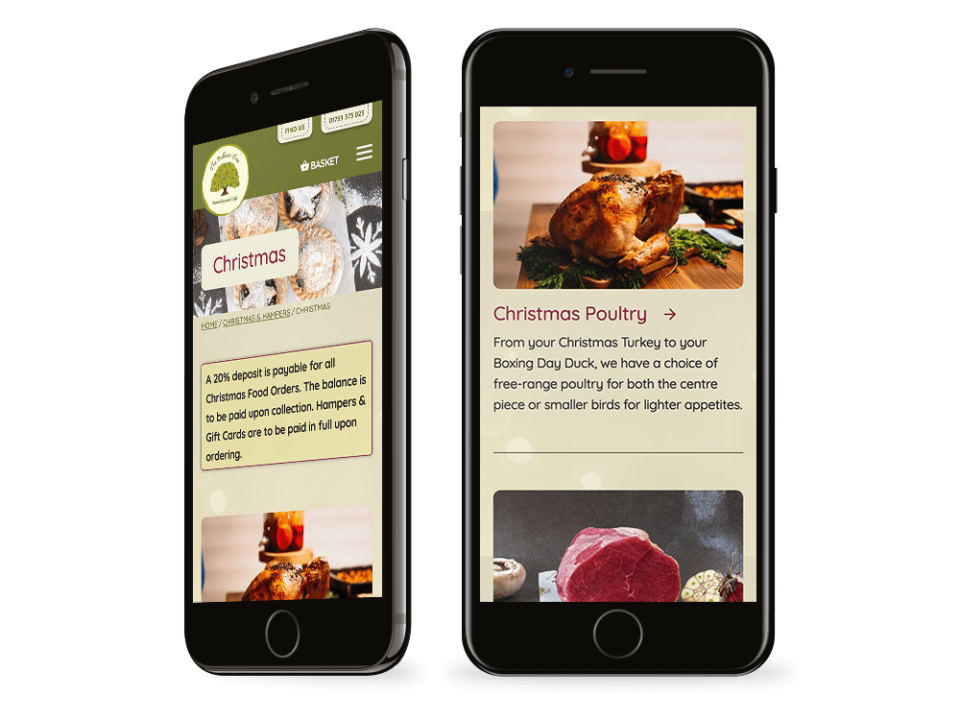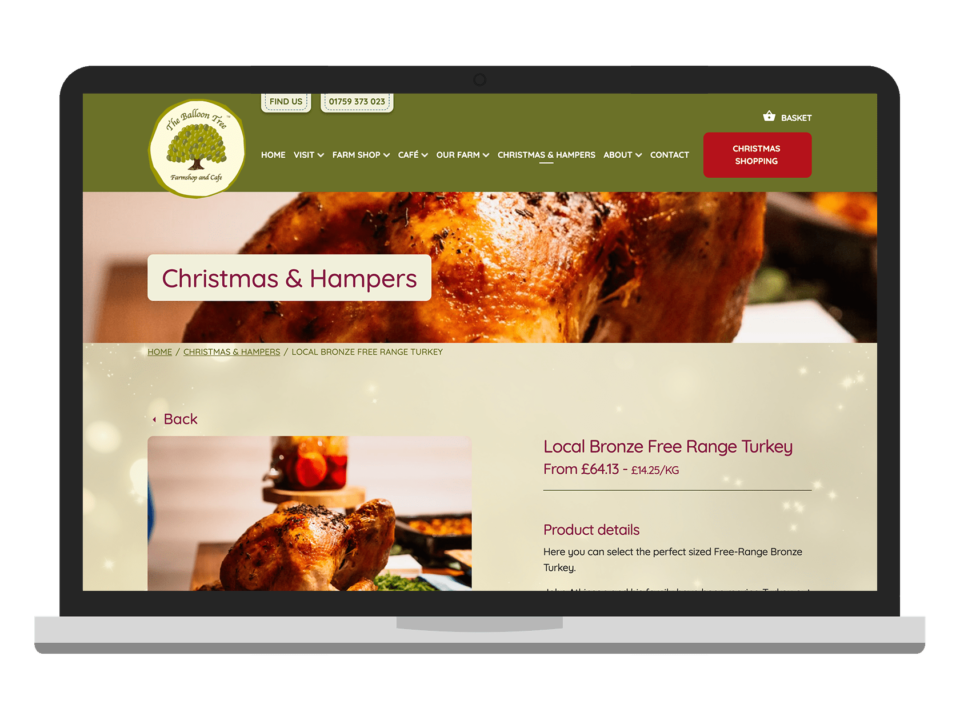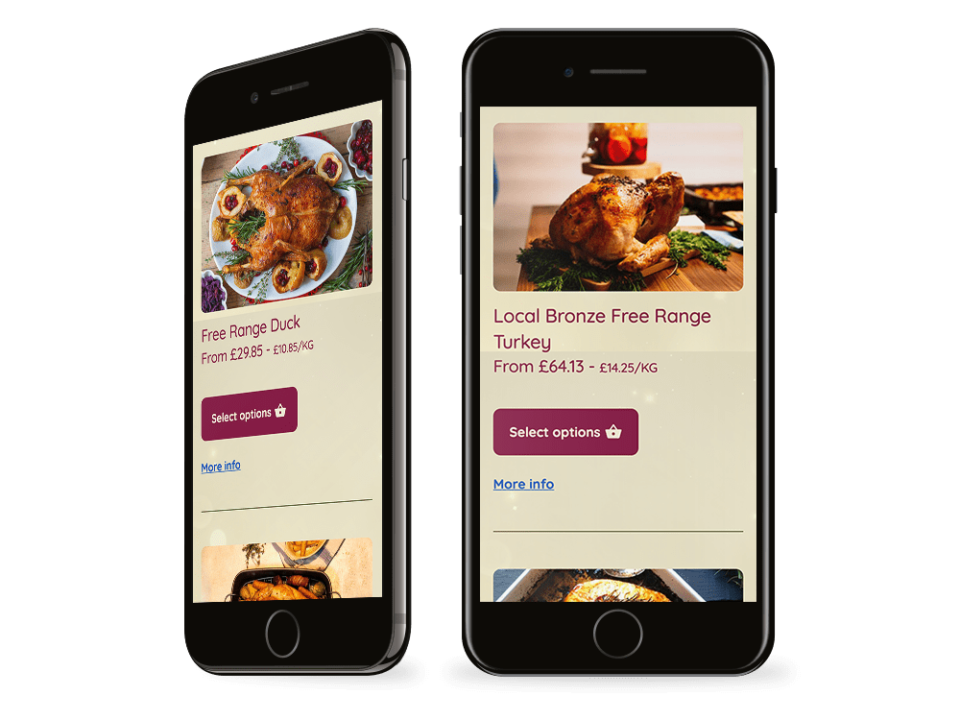 The Balloon Tree
The Balloon Tree is a farm shop and café located in the village of Gate Helmsley, just outside York. Their 28 acres of surrounding farmland operate both as a seasonal pick-your-own farm and a source of fresh fruit and vegetables for the shop. The Balloon Tree is a community-focused business with an emphasis sustainability and high-quality produce.
The brief
The Balloon Tree team approached Castlegate in need of a new website which would offer increased usability both for themselves and for visitors. The new site would need to be flexible enough to accommodate seasonal changes in the business and would also feature an online shop.
The website
The Balloon Tree caters to all ages, and we designed the site with this in mind. Visually, the new site is warm and welcoming, with earthy colour tones and vivid images of the farm and its produce – but a touch of sophistication reflects the exceptional quality of the produce on offer.  A clear menu system and intuitive site layout means the website is easy for anyone to navigate on any device.
A farm is a seasonal business: we built the site so that both content and appearance can be updated as the seasons change. For example, in the winter, festive products are featured on the home page and visitors can customize and purchase Christmas hampers through the online shop.
The result
The new website provides this local business with an up-to-date online presence, while reflecting the charm and warmth of The Balloon Tree itself. Clearly organised content and high-quality photography provide users with everything they need to plan a visit, while the online shop makes it easy for customers to order products directly. Versatile layouts make it easy for the Balloon Tree team to keep the site updated with new products and the latest news as the seasons change.