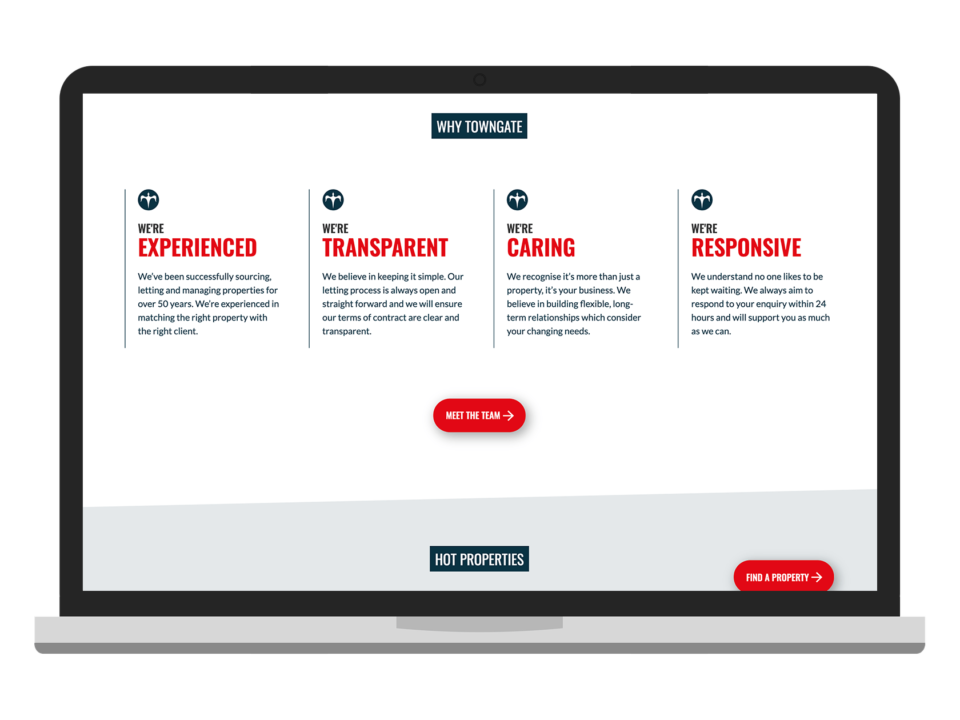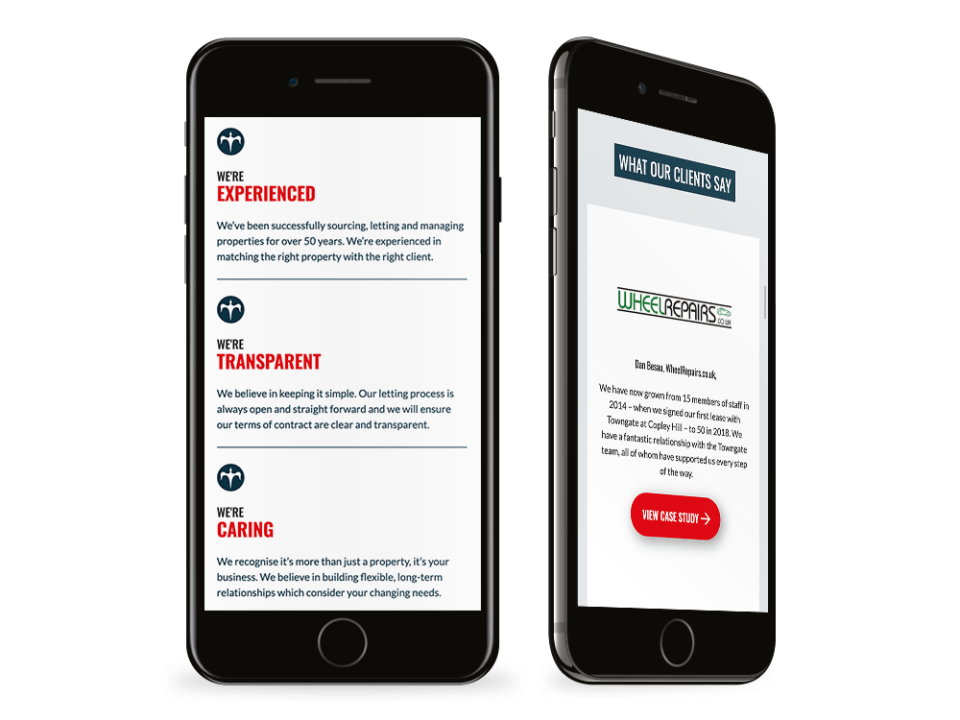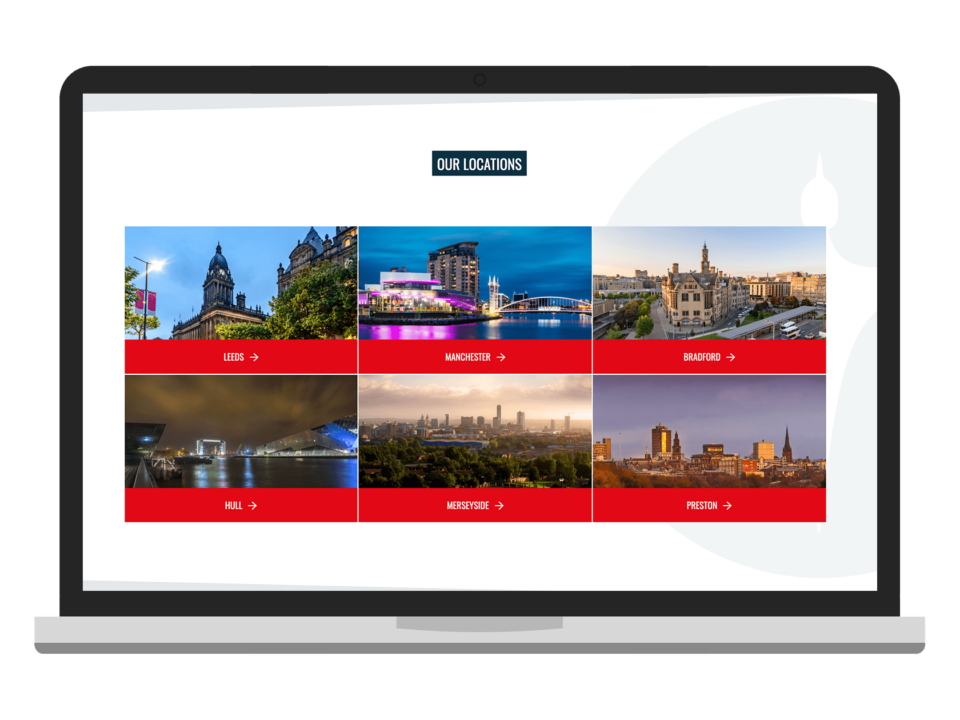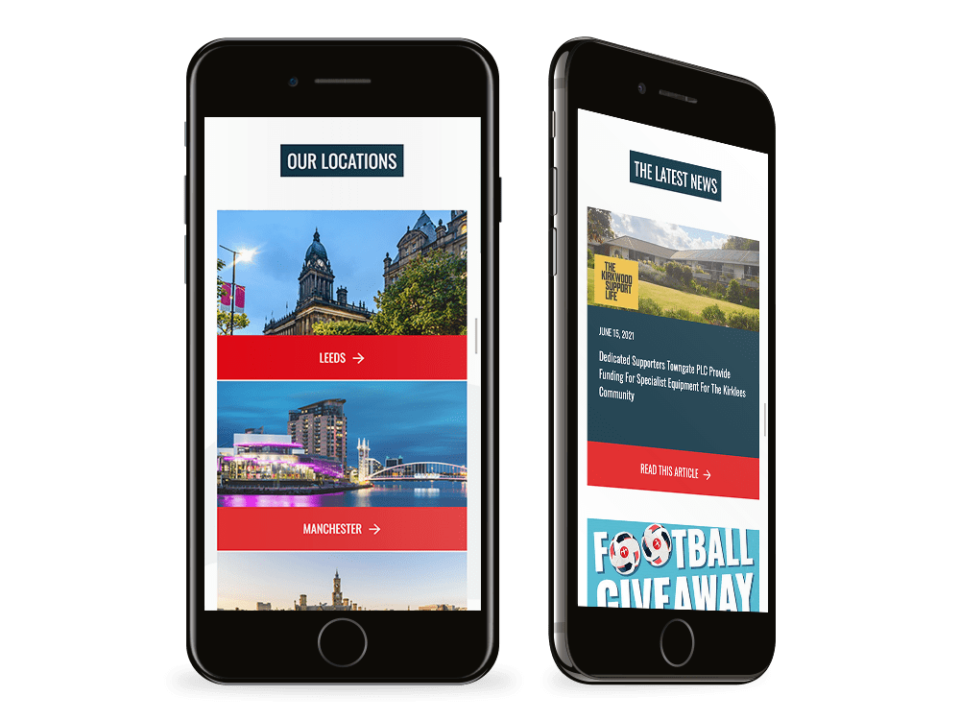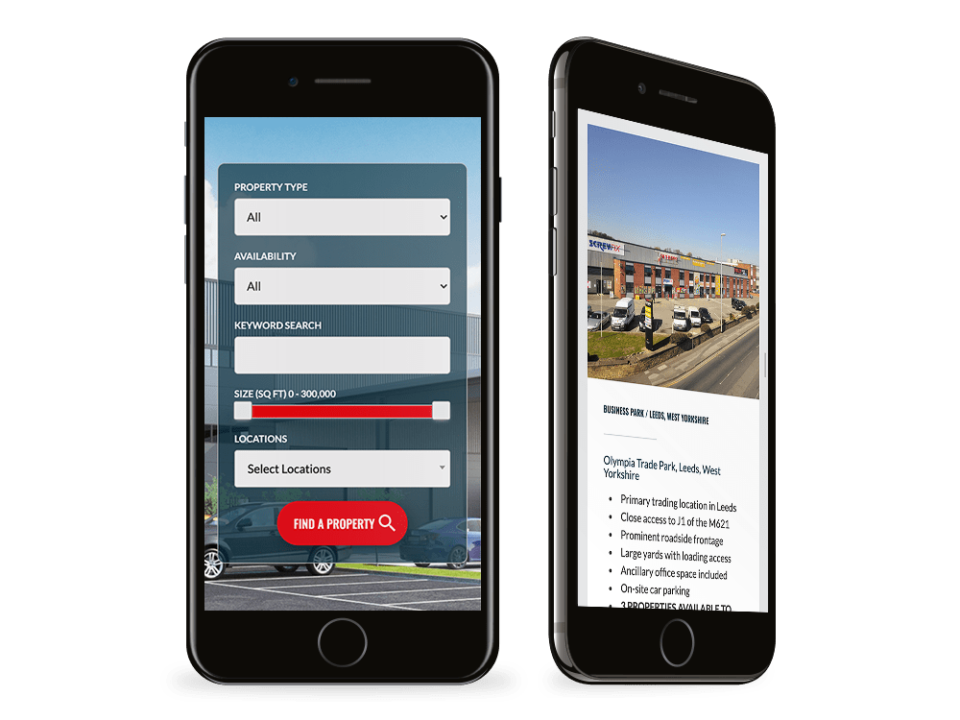 Towngate PLC
A leading provider of high-quality industrial and commercial premises in the North of England, Towngate PLC specialises in renovating worn-out or tired-looking properties into modern, usable spaces. A portfolio of strategically-placed locations near city centres and major transport networks enables Towngate to provide its tenants with the means to succeed.
The brief
With the company going from strength to strength, Towngate wanted to revitalise their website. As well as a modernised design, the new website needed to make it easy to search for properties while also providing clear and engaging information on the company's latest developments.
The website
Towngate already had strong and recognisable branding –  we reworked elements of their existing website to create a new site design which reinforced the company's brand image. Prominent images of their team and properties immediately present Towngate as a friendly and professional organisation.
The core feature of the site is a bespoke search function which enables visitors to easily and quickly navigate Towngate's catalogue of properties and find commercial premises which suit their requirements. On top of this; dedicated pages for case studies, news, and recent projects provide a great way for Towngate to show off their capabilities and keep visitors updated with the latest goings-on.
The result
The new site design gives Towngate an engaging, modern and professional online presence and enables them to effectively communicate their breadth of services and expertise to customers. Visitors to the site can immediately find the information they need and a range of contact options makes it easy for them to get in touch. Simple content management tools enable Towngate to easily update the website and drive engagement as the company continues to grow.