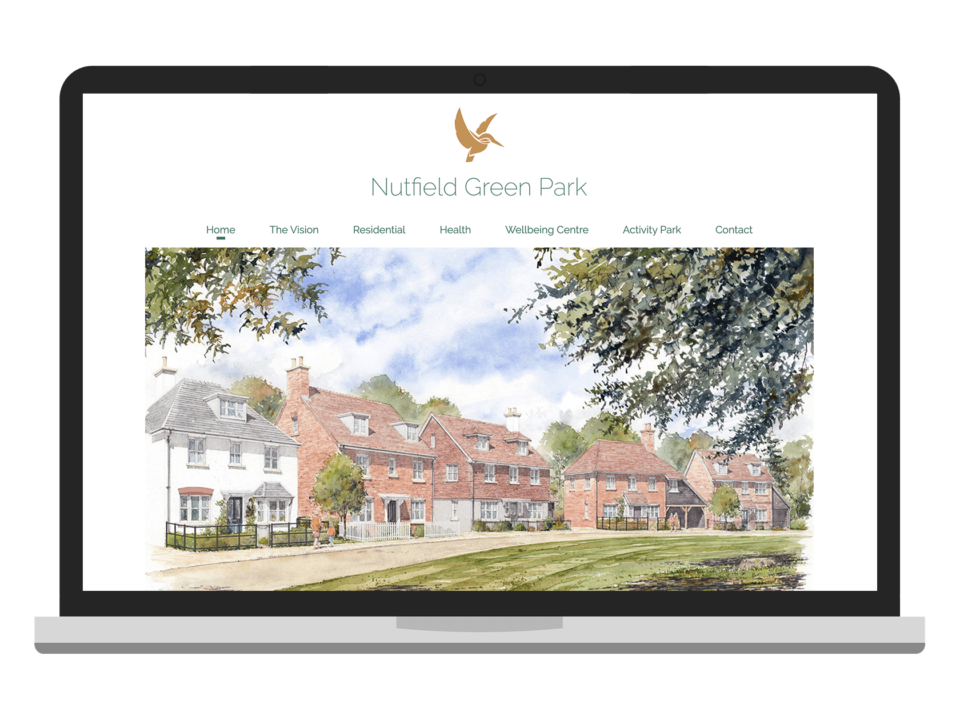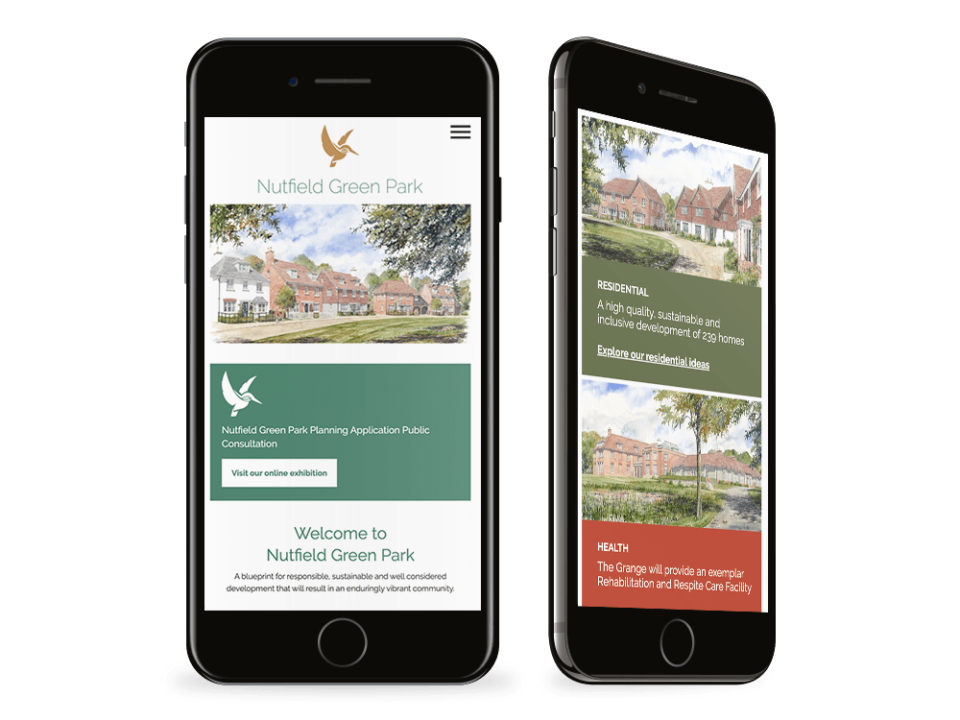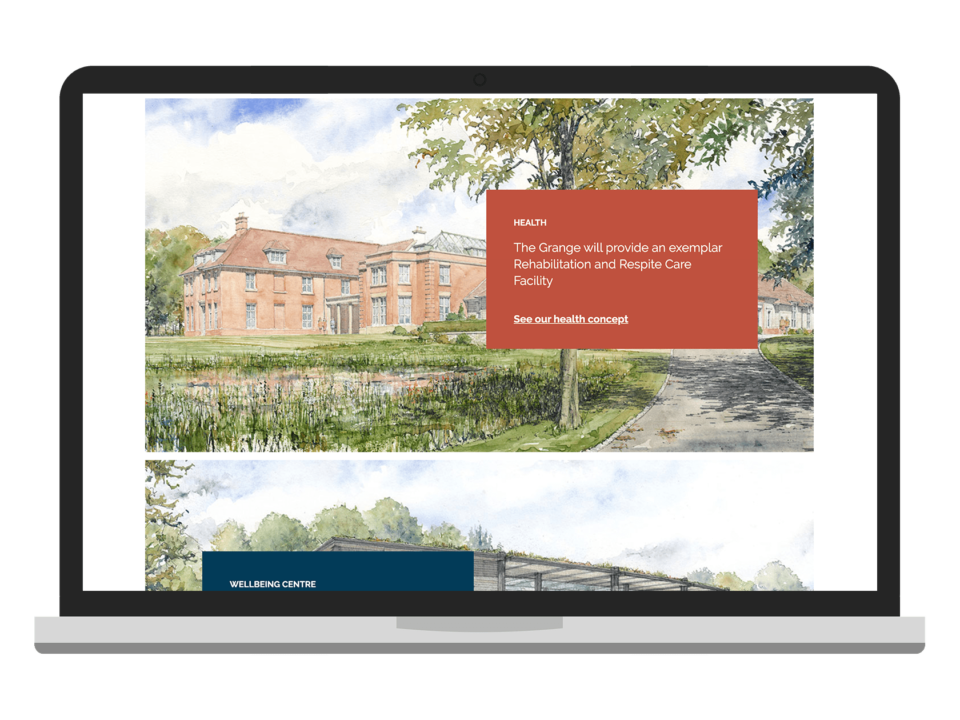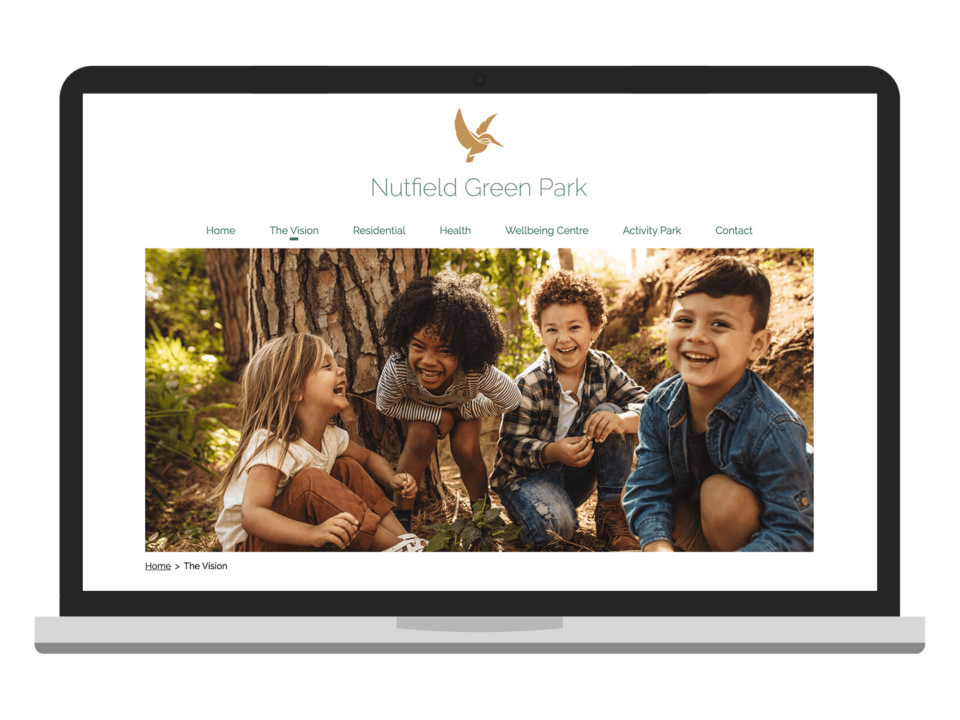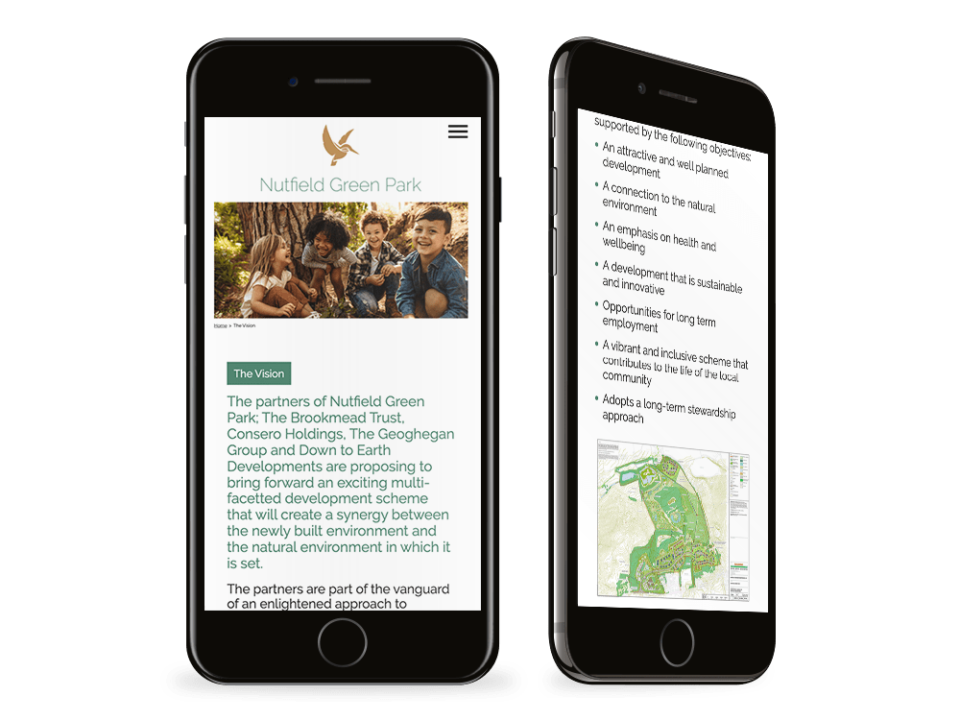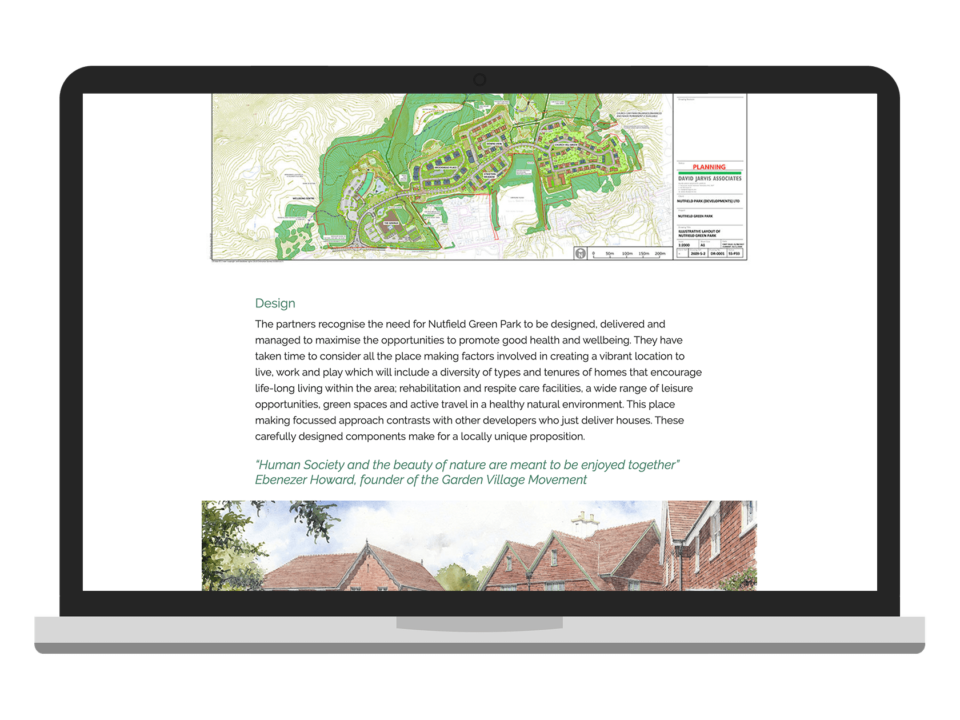 Nutfield Green Park
Nutfield Green Park is an upcoming housing development based on the 'garden village' model. The project is committed to the creation of a sustainable and enduring development that provides for all generations and integrates with the surrounding natural environment.
The brief
The Nutfield Green Park project needed a website to showcase the proposed development in a clean and elegant way. With the logo and copy provided by the client and a set of drawings and diagrams provided by ADAM architecture, our job was to stitch these elements together and produce a cohesive website that was sympathetic to the spirit of the project.
The website
We based the site's visual design on the principles of nature and open space, using a colour palette that complemented the images provided. We aimed to make the information on the site easy to read and digest, paying attention to the layout of text and images and building a straightforward website structure for easy navigation. A news system enables the project developers to keep people updated.
The result
The new website embodies the essence of Nutfield Green Park, with a sophisticated design that integrates smoothly with the site's content. The site enables visitors to easily find answers to their questions, while presenting the project as an attractive, unique and innovative development.