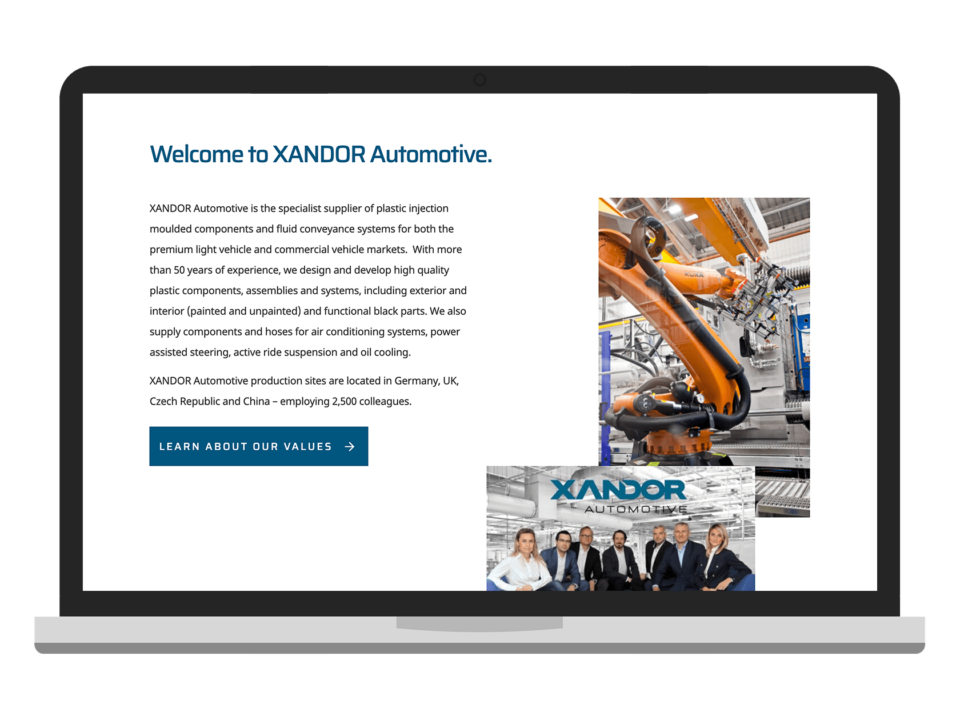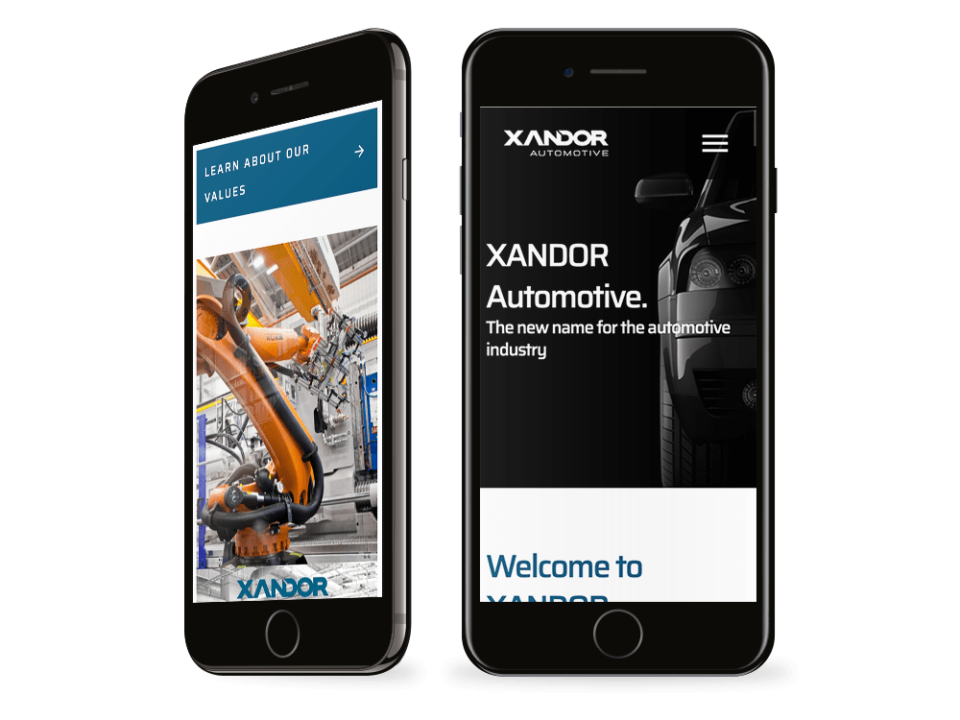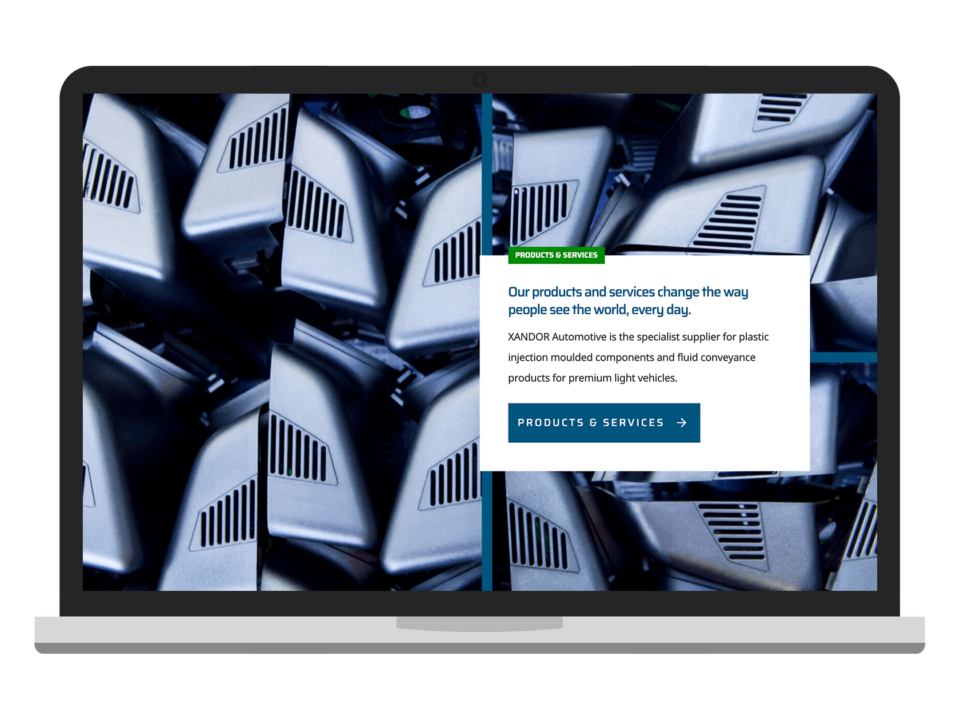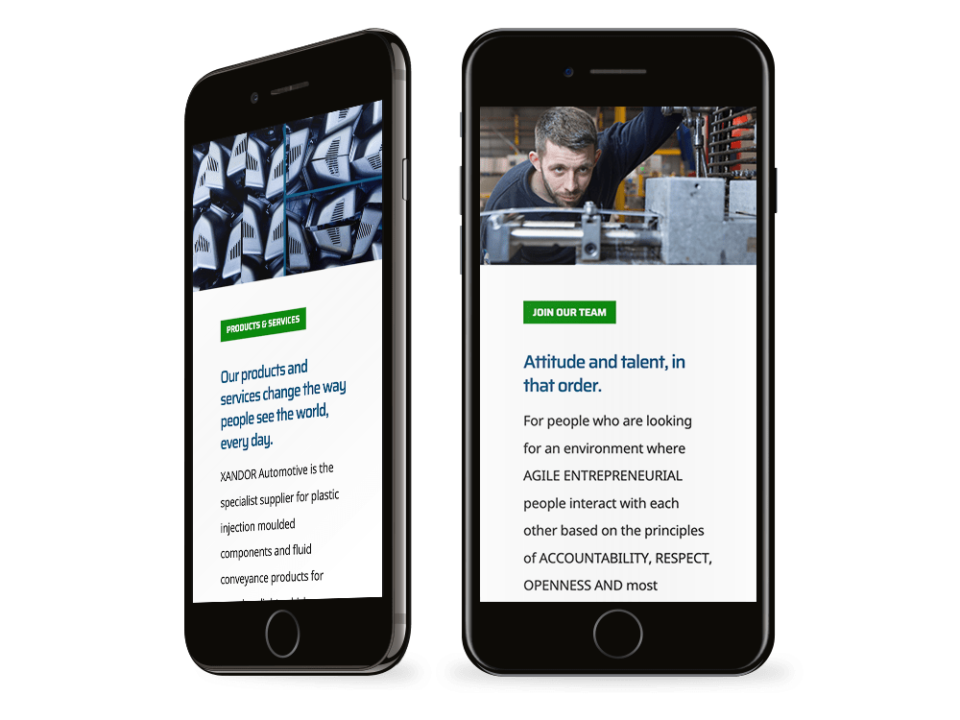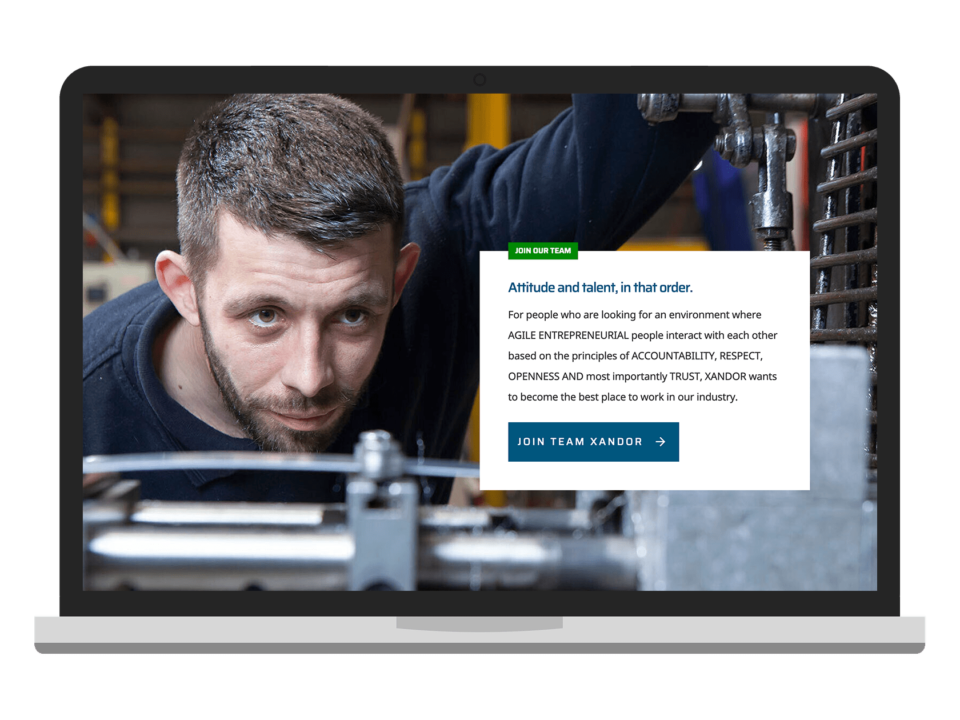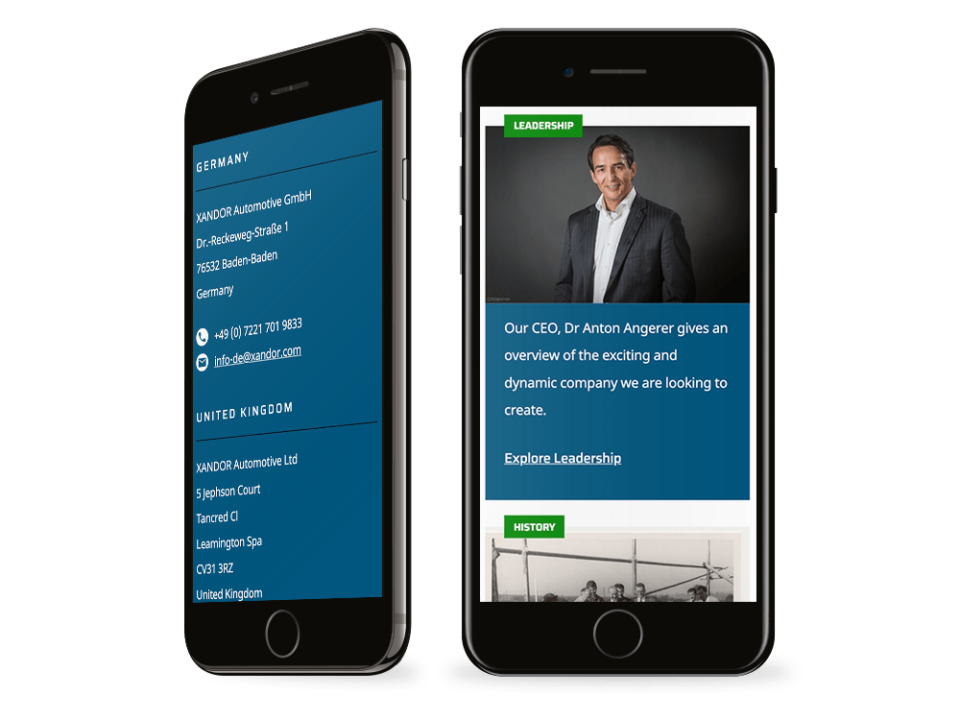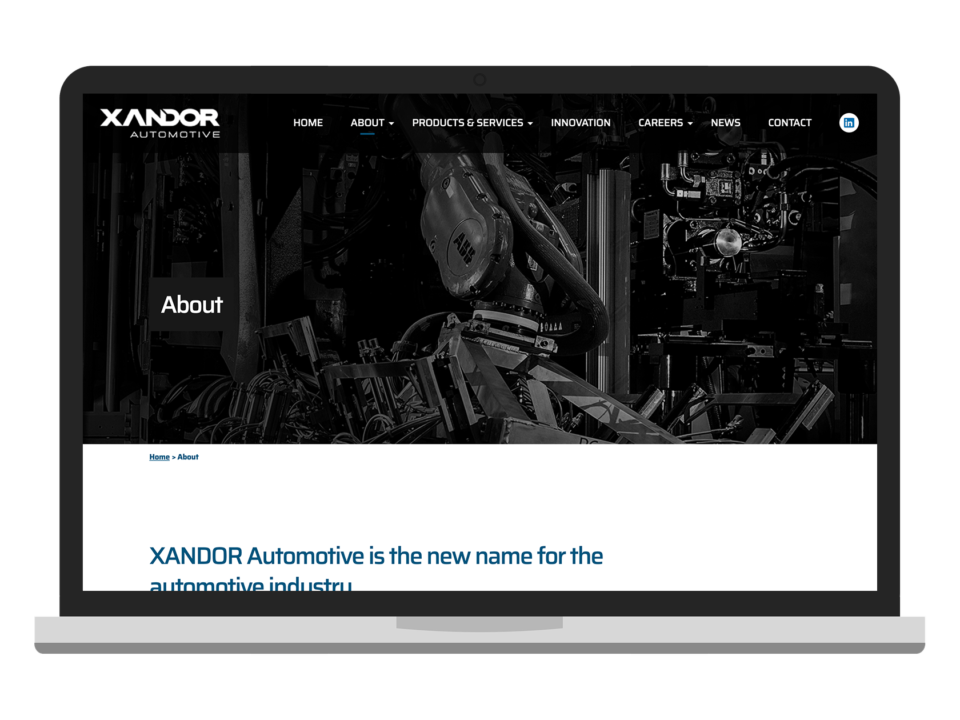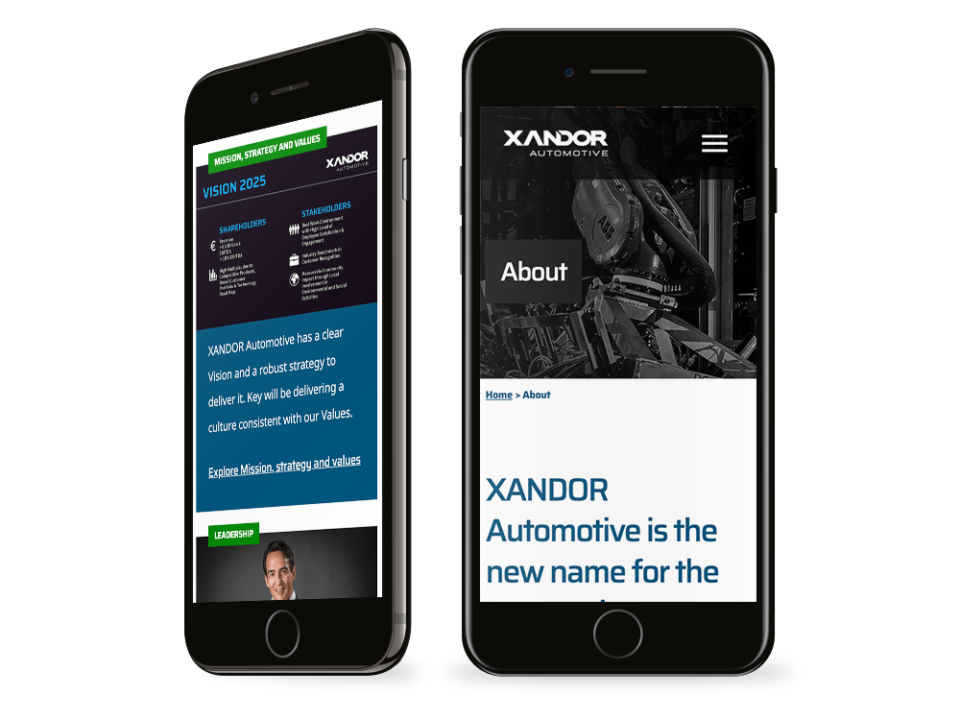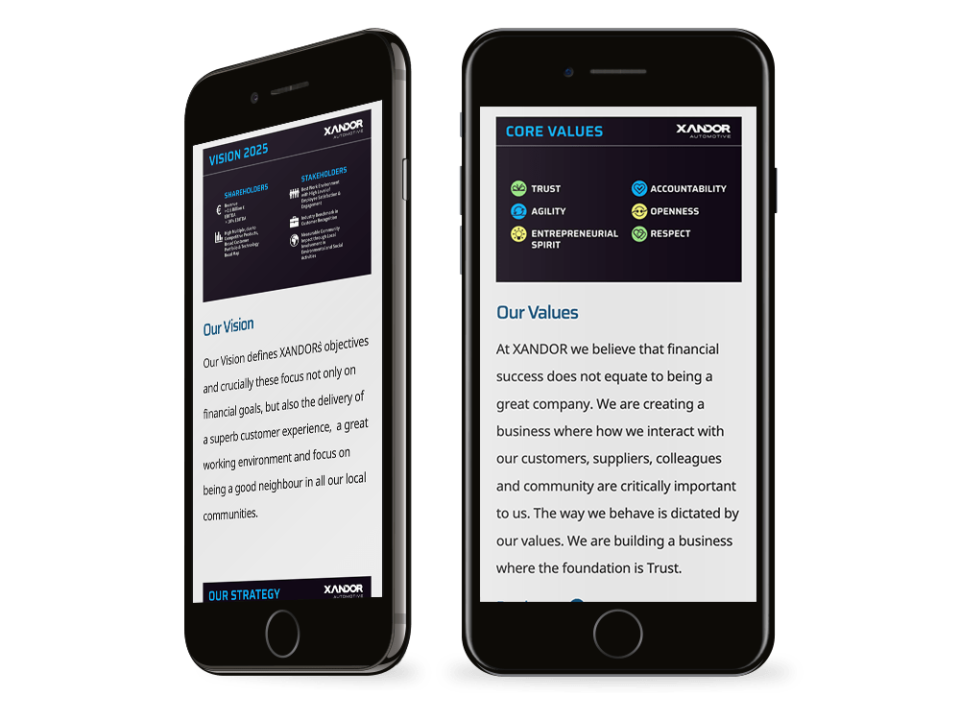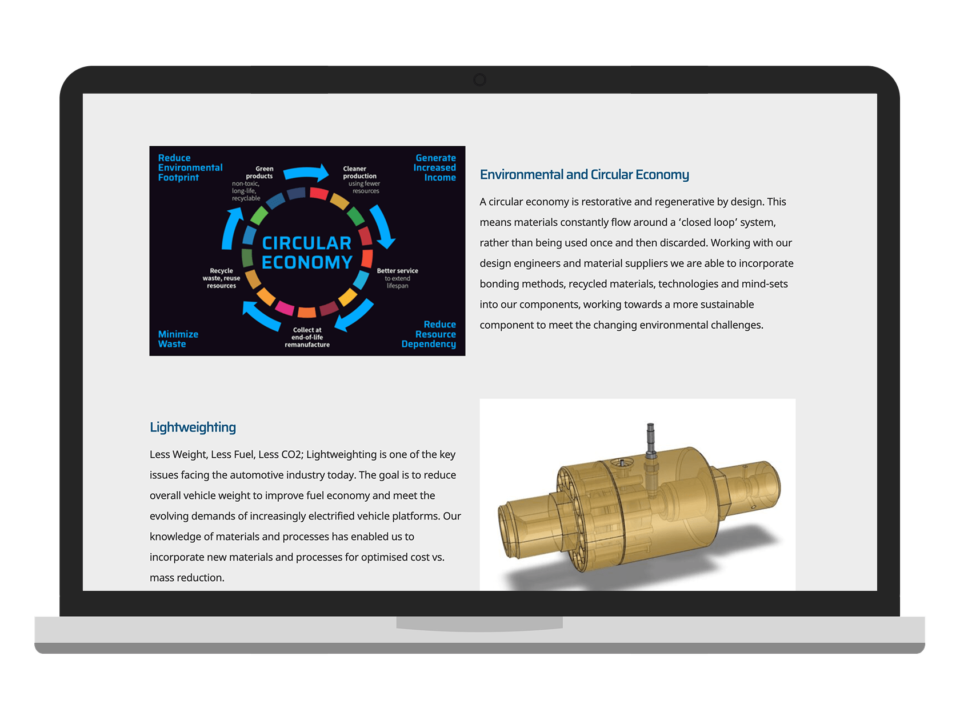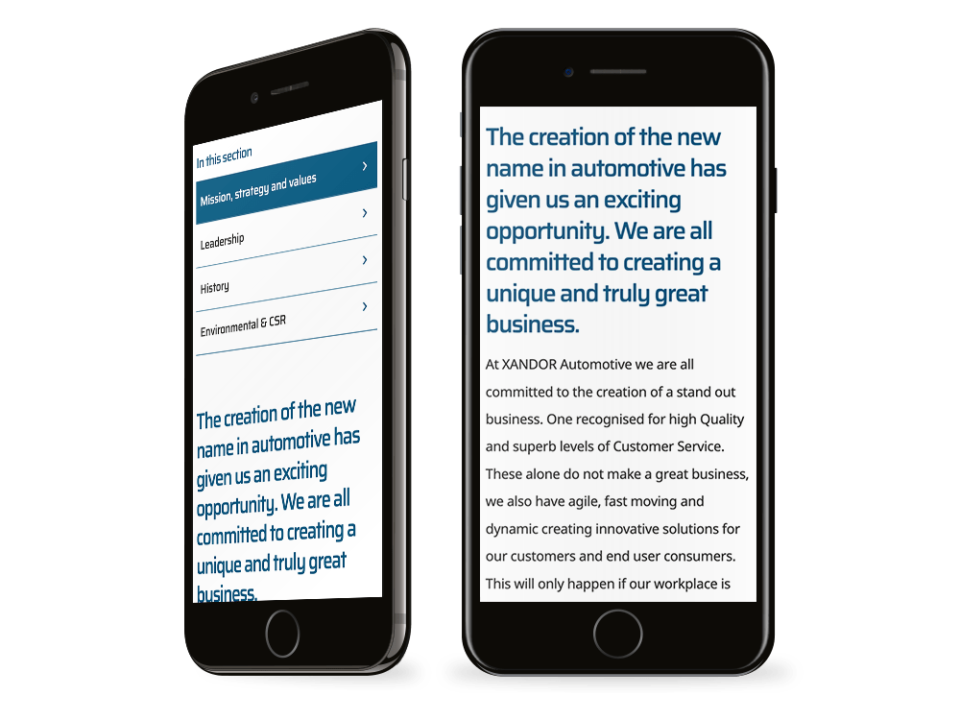 XANDOR Automotive
Xandor Automotive is a new name in the automotive industry, formed by the unification of several well-established manufacturers around the world. Specializing in high quality plastic components, assemblies and systems, Xandor operates globally from its bases in the UK, Germany, Czech Republic and China.
The brief
Xandor needed a new website which would play an instrumental role in unifying the organization into a single brand. Visuals were key: the site would need to be distinctive, recognizable, and something that the company's employees could be proud of. The design would also need to be flexible enough to incorporate a wide variety of content onto a single website.
The website
The website site we built for Xandor is visually led. Vivid greyscale photography in the banner gives a striking effect while immediately communicating the organization's purpose. Other images – including photographs from the factory floor, technical renderings and key members of the Xandor team – further communicate the high level of quality and professionalism provided by Xandor.
A well-organized products and services catalogue provide detailed information for customers and clients, while the news section enables Xandor to communicate the latest goings-on to its global audience. We provided a set of flexible templates to accommodate additional content in a variety of formats.
The result
Xandor Automotive now has a website which reflects their position as a global leader in the automotive industry. The new website is modern, visually striking, and easily accommodates the needs of different users. It's also built to be expanded upon, with plenty of room for additional content to be added as the organization continues to grow.