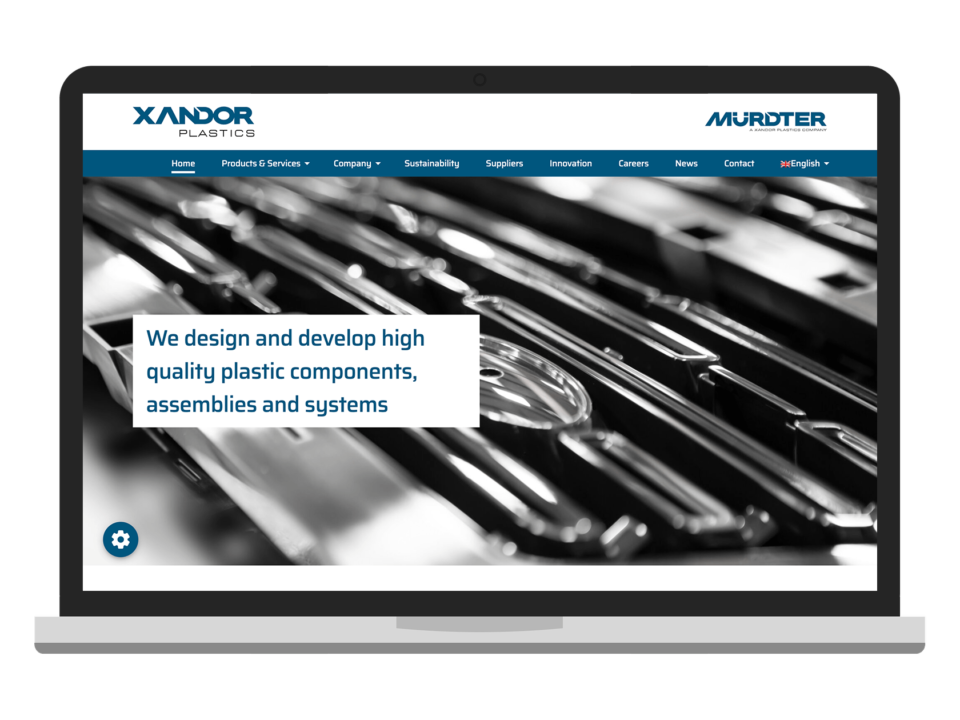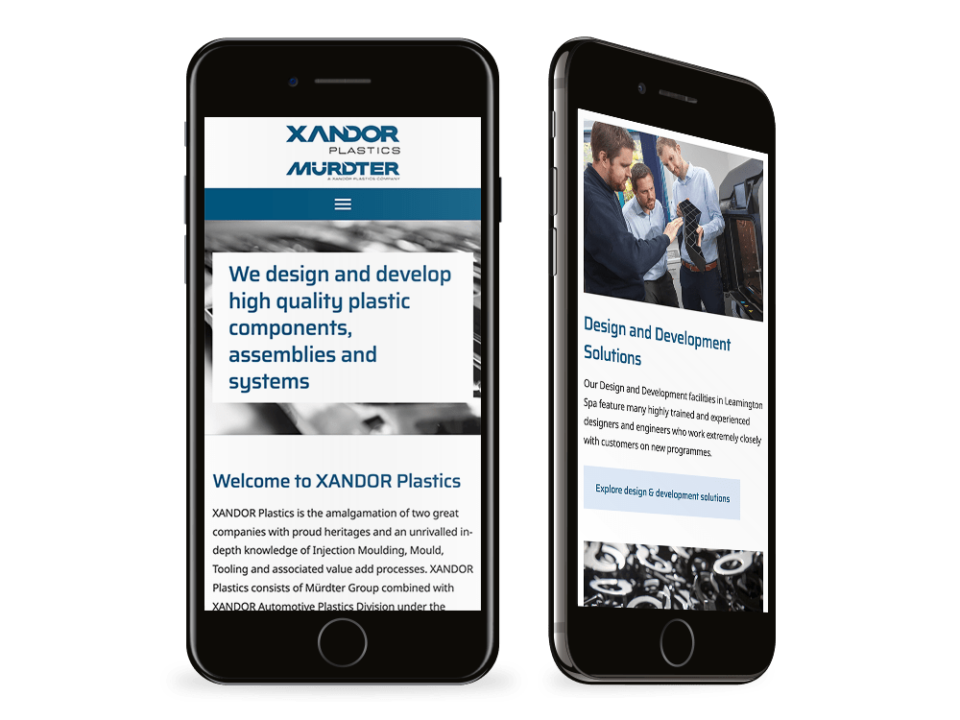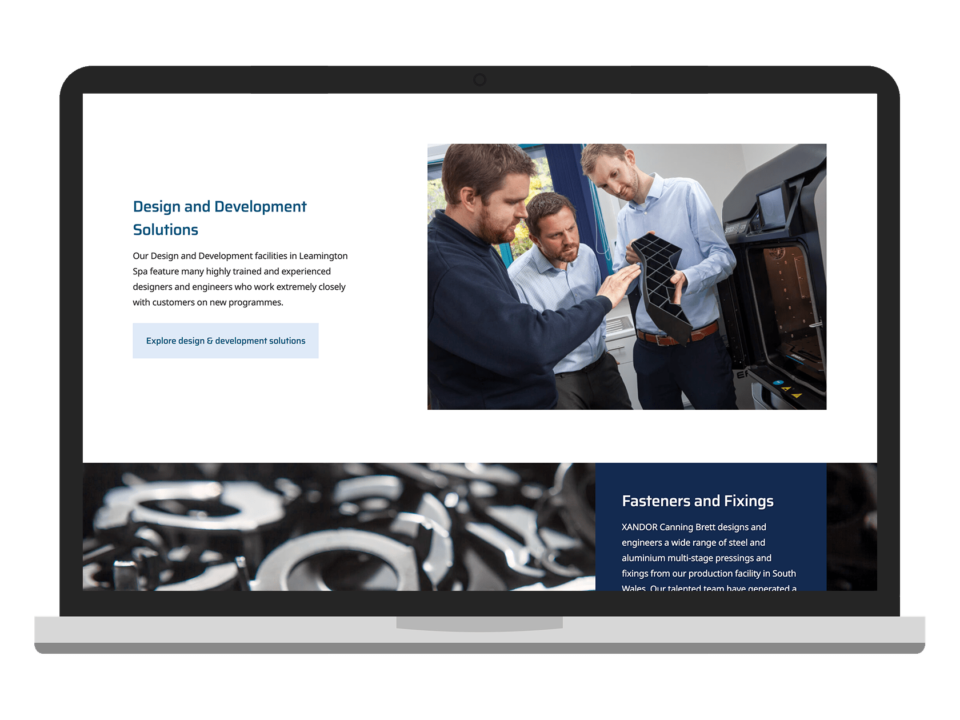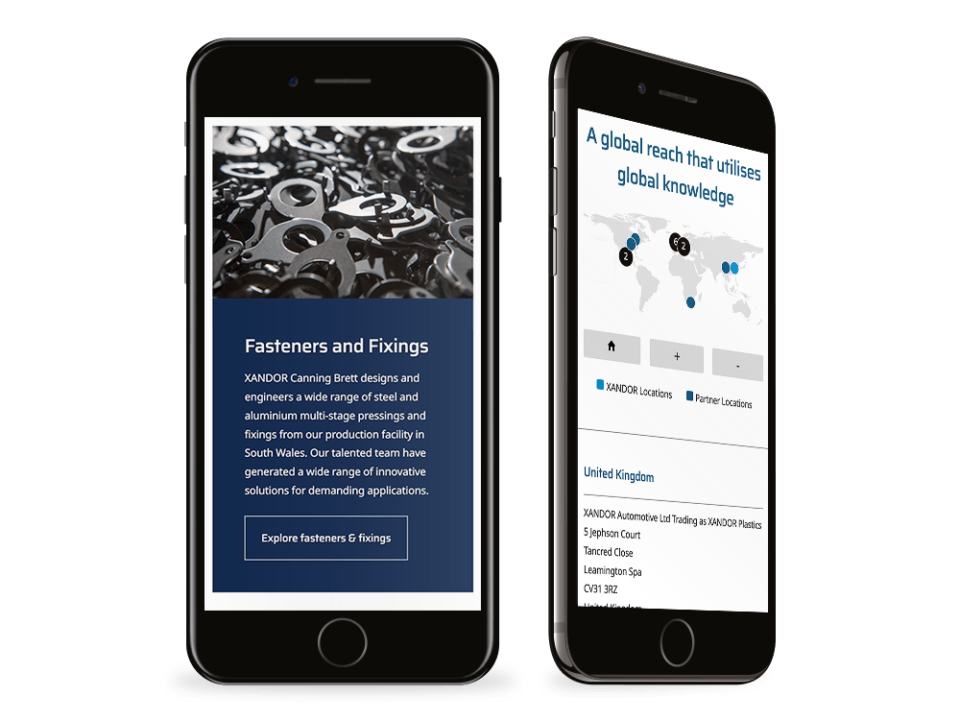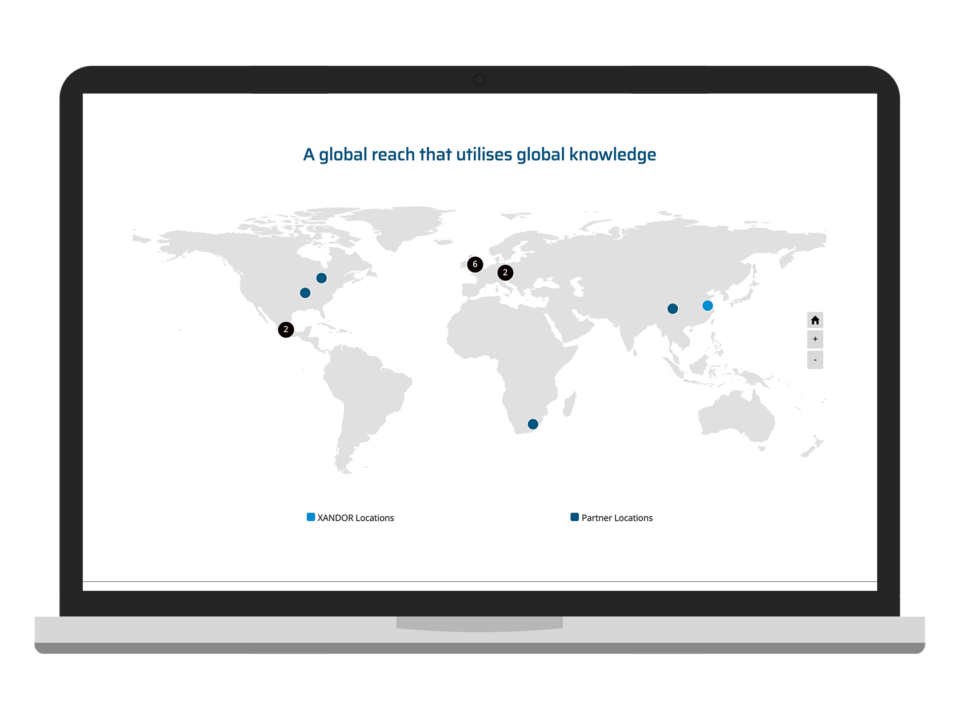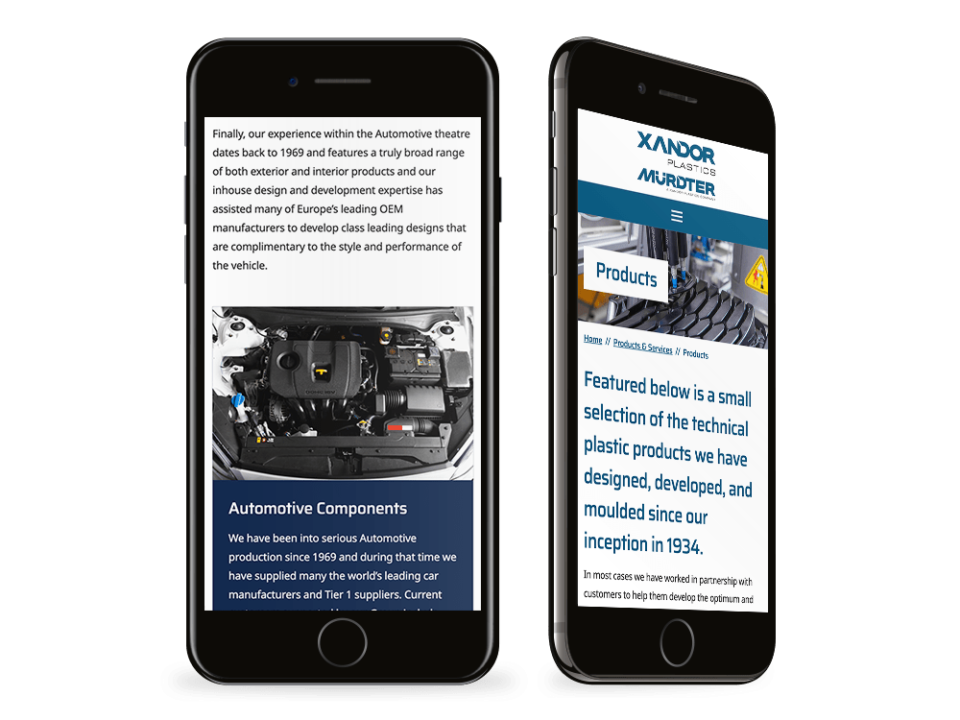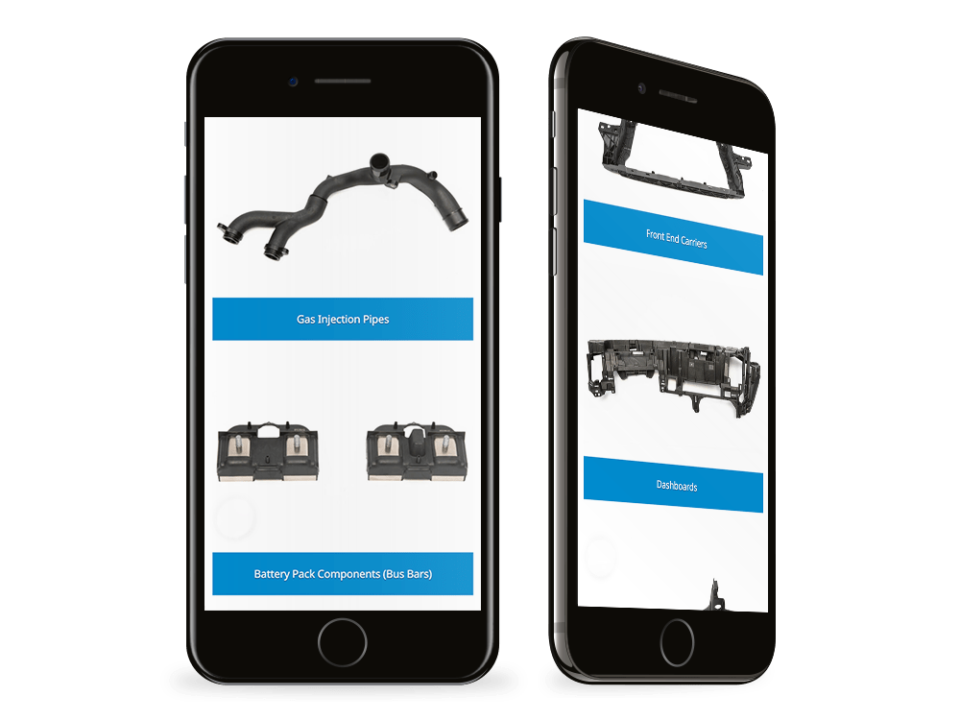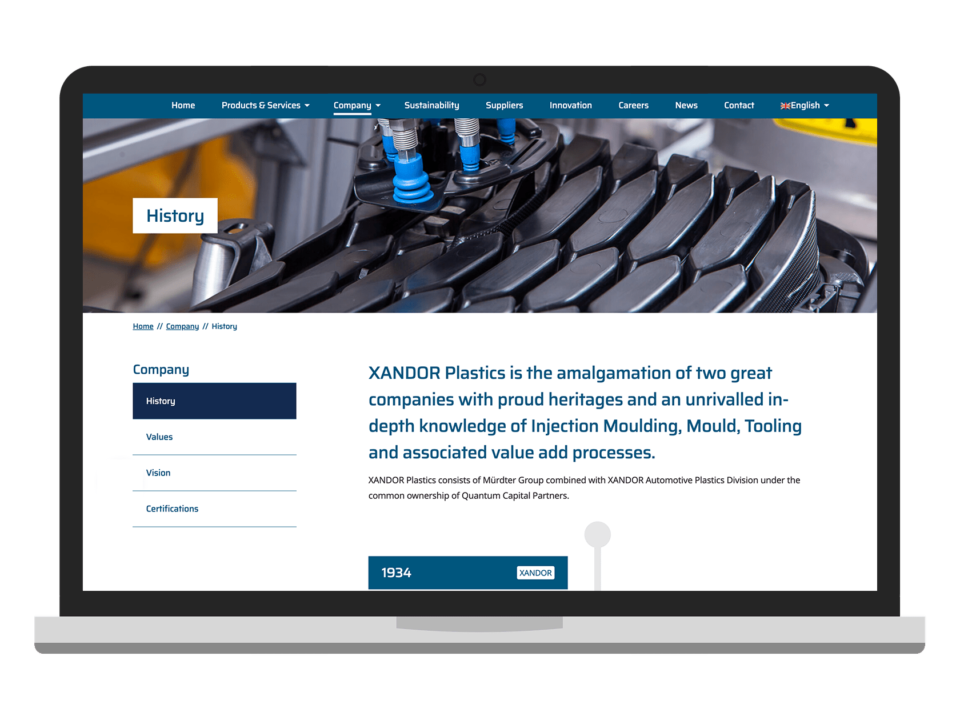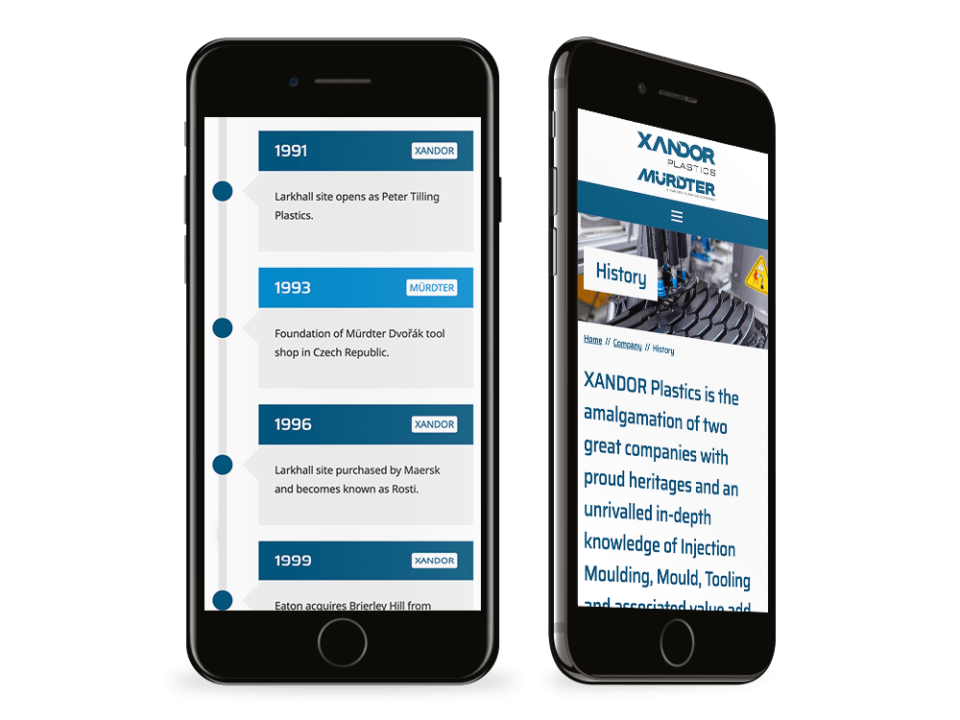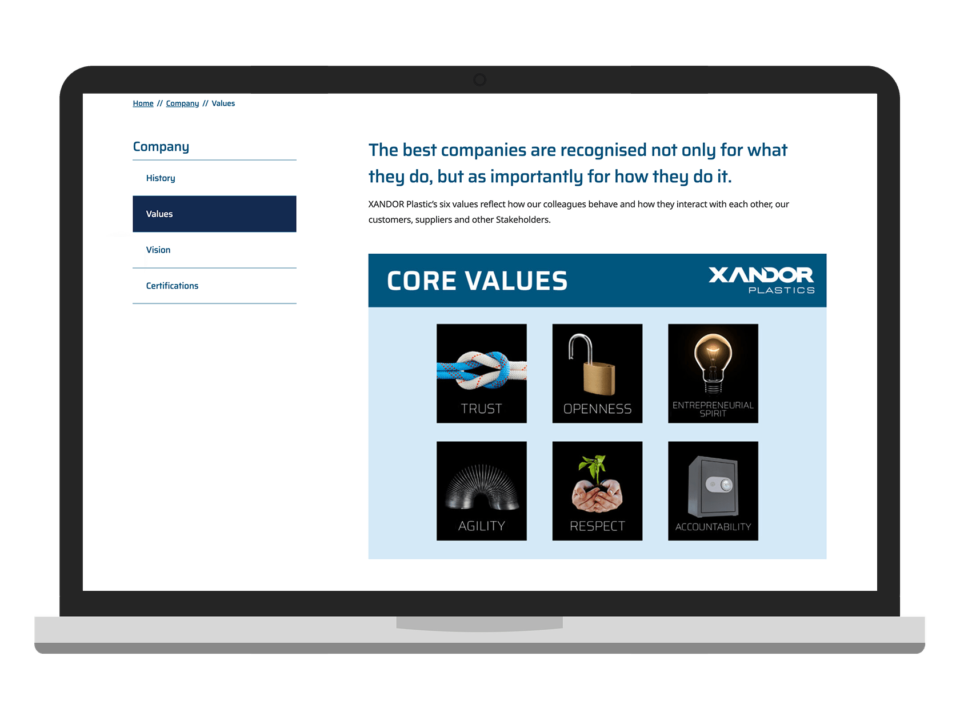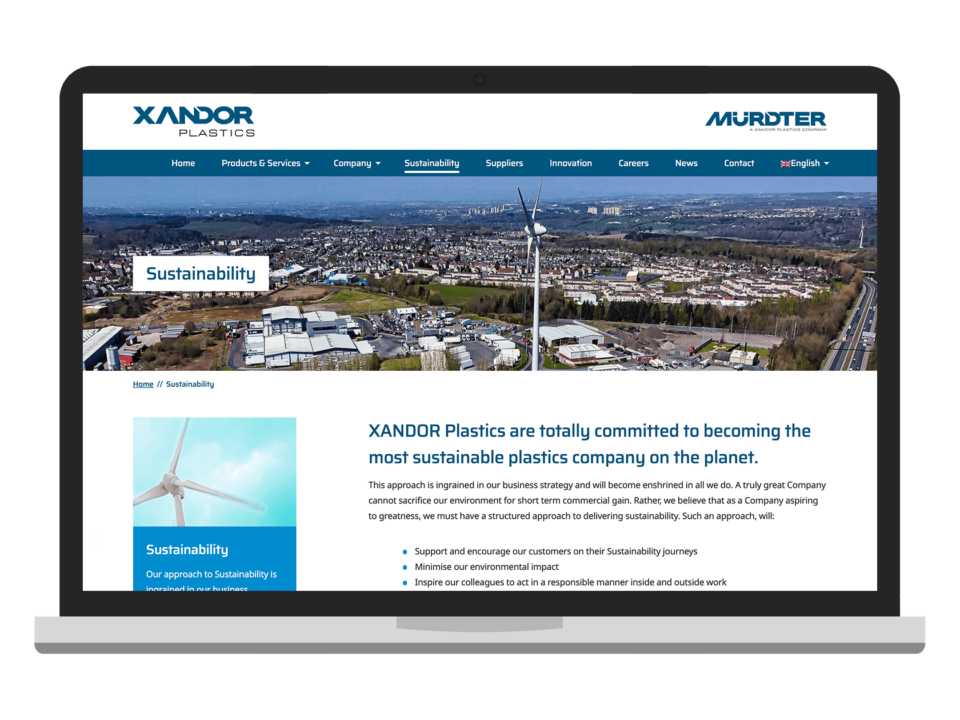 Xandor Plastics
XANDOR Plastics was founded in 2022 as an amalgamation of XANDOR Automotive Plastics Division and Mürdter Group – each a well-known organisation with long-running expertise in the plastics industry. Combining this wealth of knowledge with cutting-edge manufacturing facilities, XANDOR Plastics offers high-performance technical plastic solutions to customers around the world.
The brief
With expertise in a wide range of products and manufacturing processes, XANDOR Plastics needed a website which would clearly communicate all this while remaining concise, uncluttered, and easy to navigate. With XANDOR Plastics operating under the established XANDOR brand, the style of the new website needed to conform to the existing brand identity – however we also needed to keep things fresh and modern.
The website
We refined existing elements of the XANDOR brand to make them neater and cleaner, decreasing the size of typefaces and adding colour in the form of bespoke photography from manufacturing facilities.
Information on XANDOR Plastics' capabilities is organised into five core services pages, enabling prospective customers to quickly find the information they're looking for. Additional product pages feature bespoke photography of a wide range of products, showcasing the breadth of XANDOR Plastics' manufacturing capabilities while conveying the quality of their offering.
A wealth of additional information on the company can be accessed via the navigation bar – including sections on sustainability, innovation, and careers. Special features include an interactive map on the homepage and downloadable certifications for each of XANDOR Plastics' facilities.
The result
The new XANDOR Plastics website reflects the company's position as a leader in the global plastics industry. Clean, modern design with an emphasis on bespoke photography conveys professionalism and quality, while a carefully considered site structure accommodates the needs of any visitor.