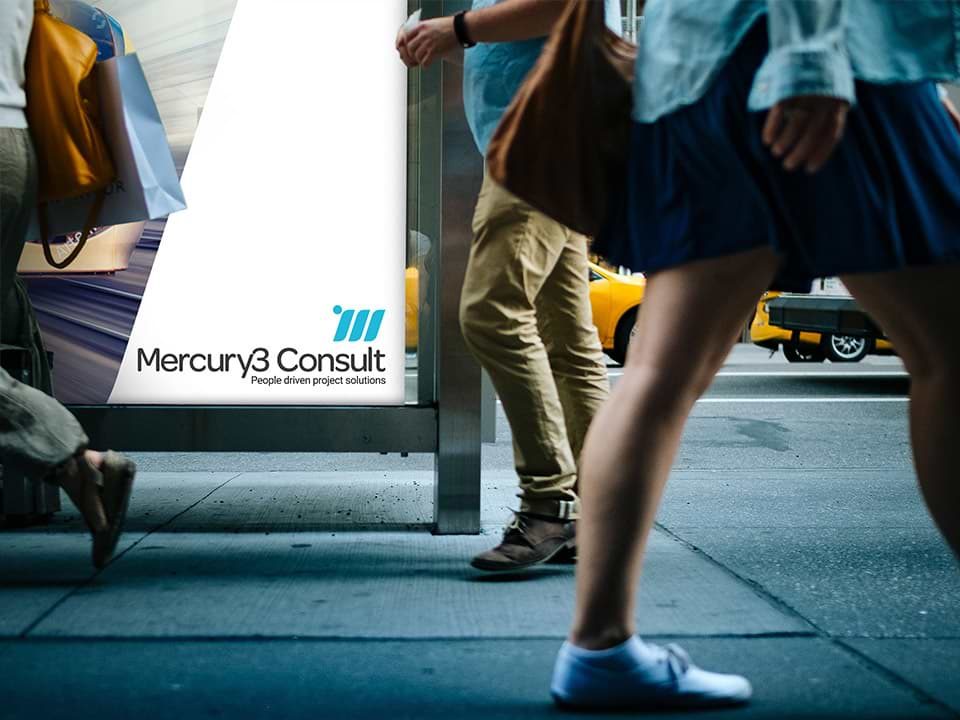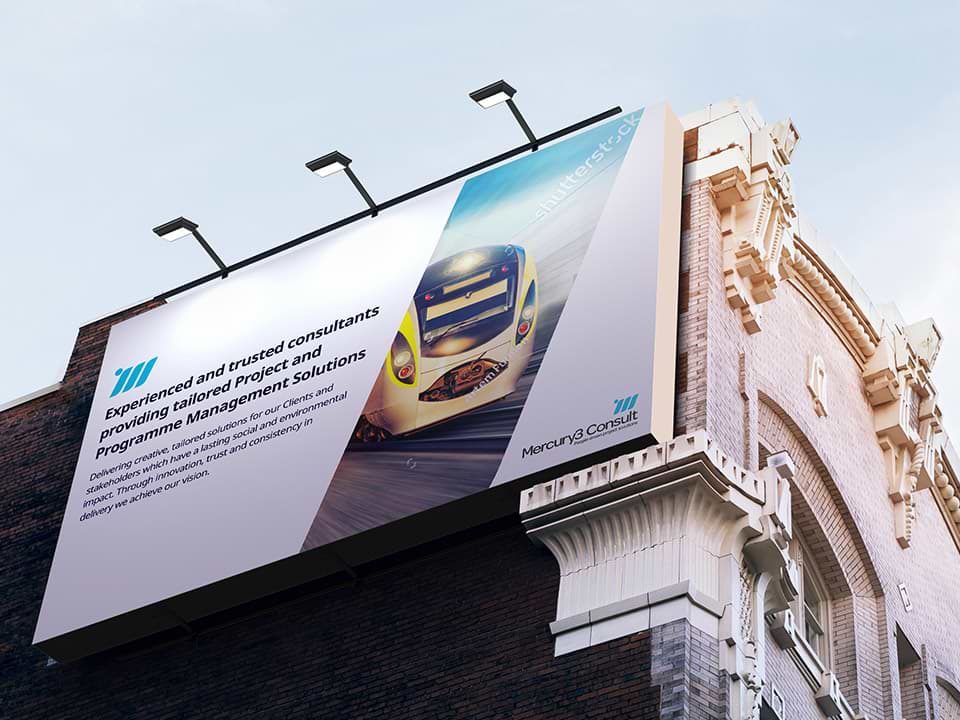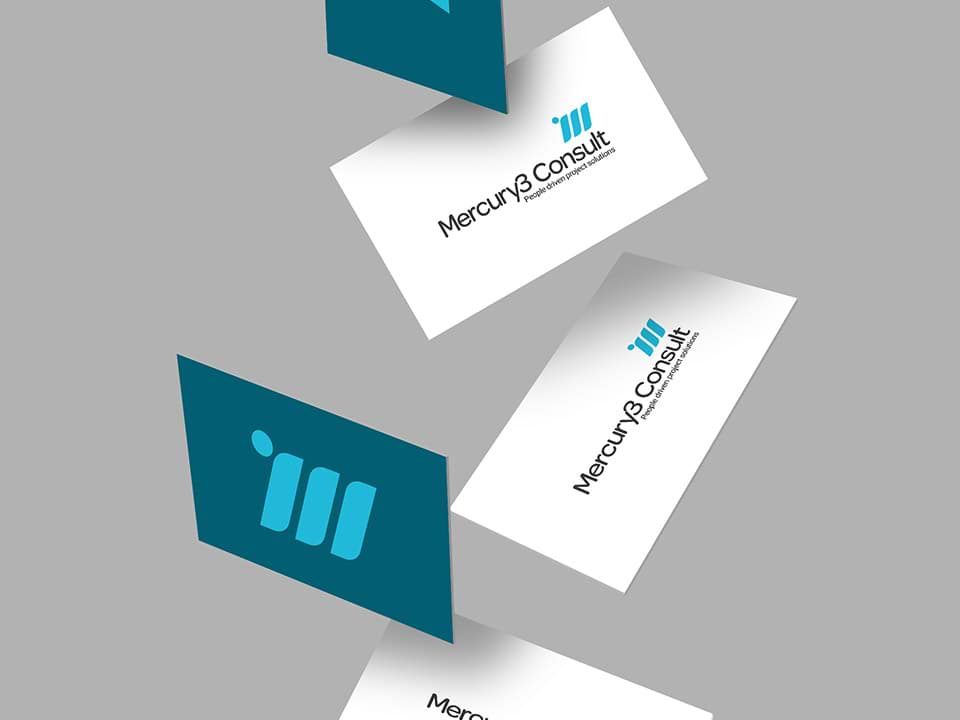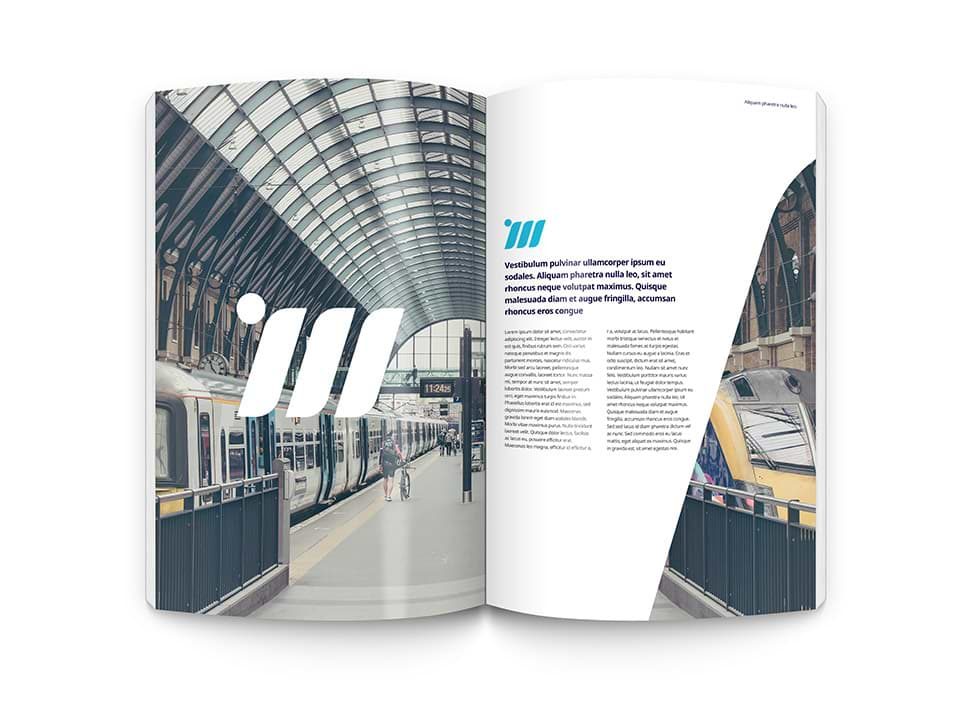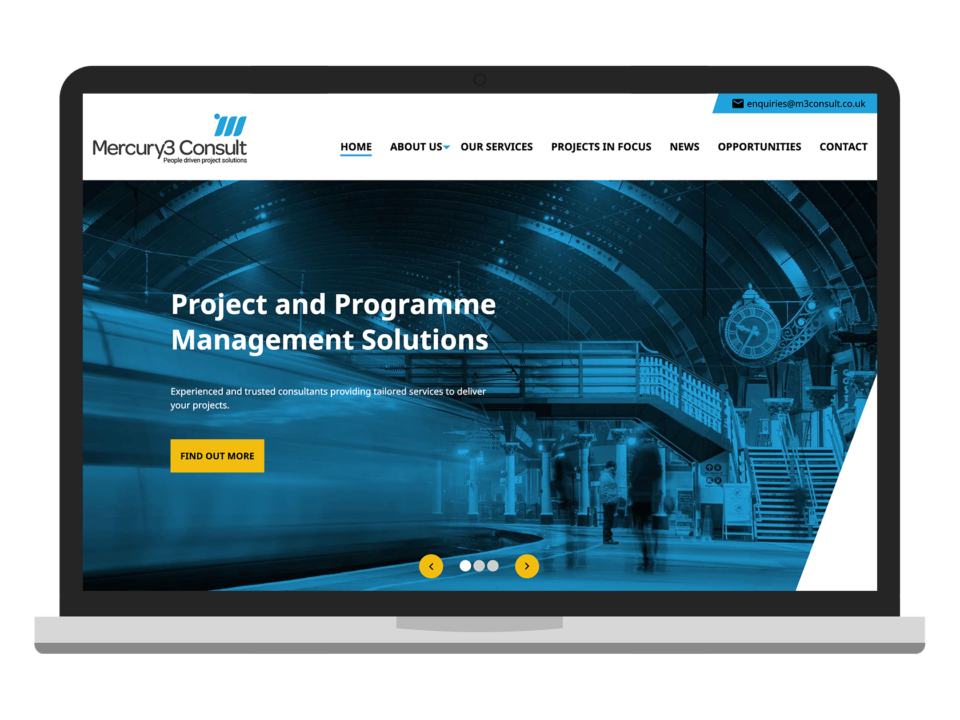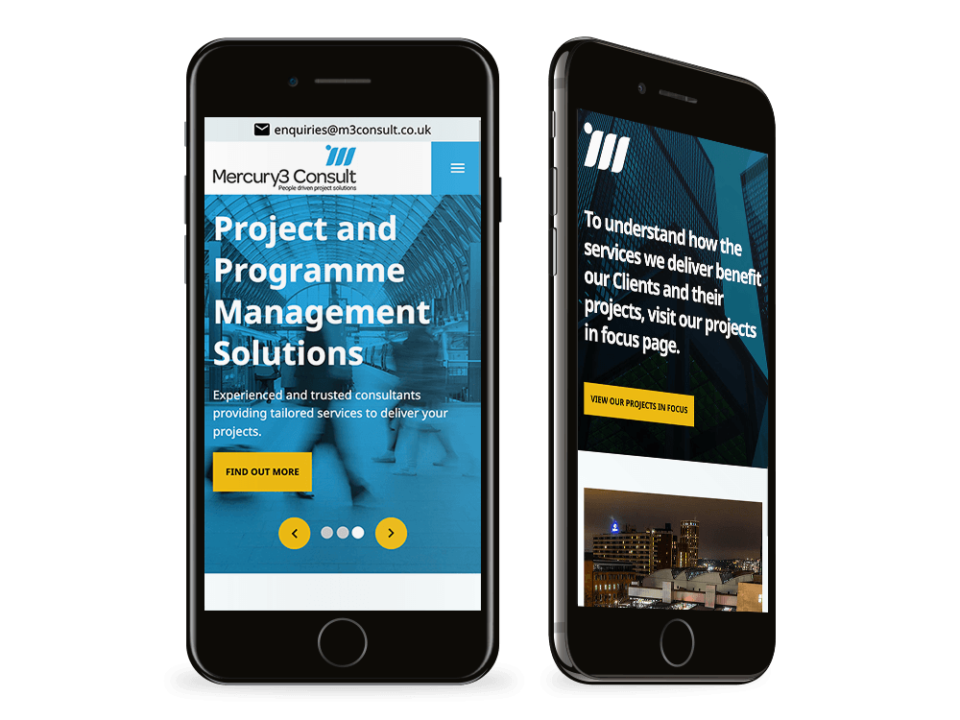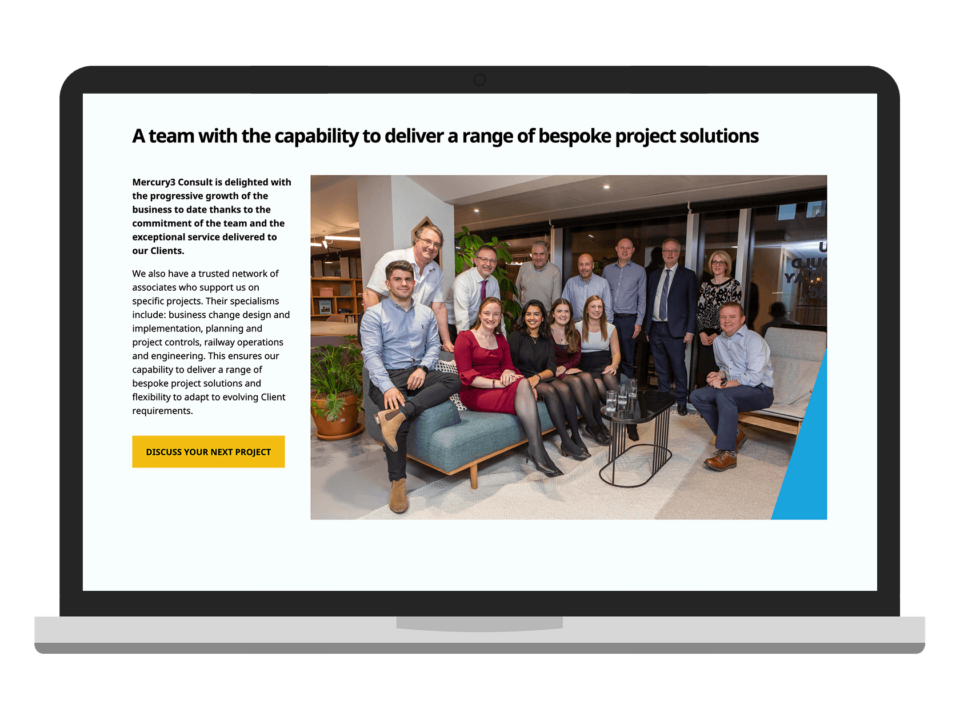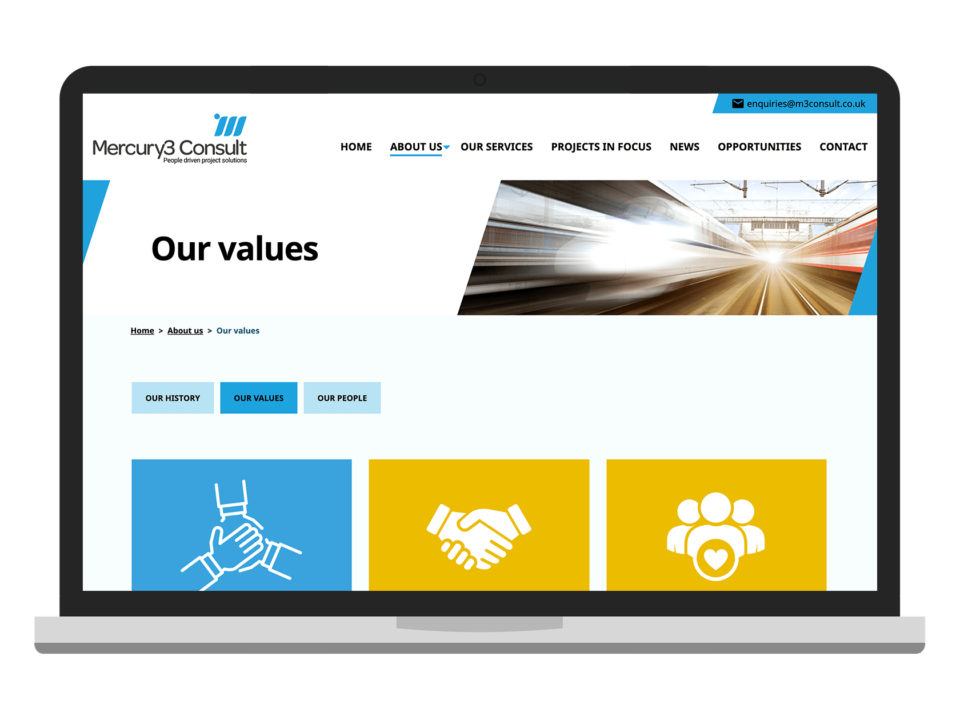 Mercury3 Consult
Mercury3 Consult are a consulting firm specialising in project management and programme delivery. They have specific expertise in the rail industry, and work more broadly within the transport, utility, and chemical industries.
The brief
We were asked to produce a new website for Mercury3 Consult, along with a new logo and branding. As a high-end consulting organisation, they required a clean and modern website which would enable them to display their services, biggest clients, and past work to site visitors immediately. The company also regularly publish content on LinkedIn and other social media, so they wanted a way for this content to be automatically aggregated on their website.
The website
Our senior designer produced a clean and modern logo that combined the M and 3 from the company's name. Branding and images were based around a black, white and blue colour scheme to give the site a clean and contemporary feel. We installed a social media aggregator, powered by Taggbox, on their news page to bring together their LinkedIn and social media posts.
The result
Mercury3 Consult now have a professional-looking website to match the quality of their organisation. A simple navigation system ensures that site visitors can quickly access the information they need. New logos and branding create a memorable brand image and online presence, and automatically-displayed content from their social media channels eliminates the need to manually update the site with news.