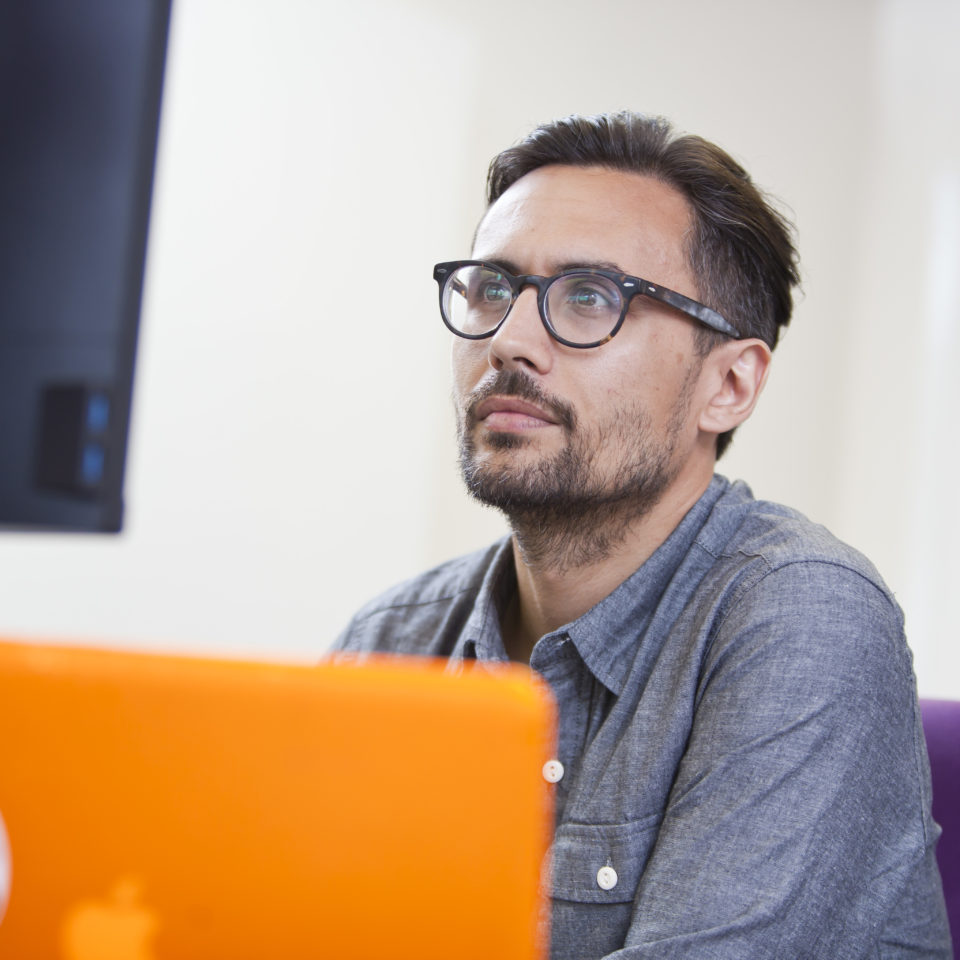 Sunny is the latest addition to our team. A designer with experience in digital, print, and branding design.
Since graduating from Manchester Metropolitan University, Sunny has worked for clients of all sizes in a range of different industries. From owner operated local businesses to big Pharma companies serving multiple territories across the globe. One of his career highlights was showing his wife a box he had designed, being stocked in an Italian pharmacy.
Visual communication has always interested Sunny. From a young age he was creating posters and flyers in Deluxe Paint 3 on his Amiga 500. Thankfully, as technology moved on Sunny kept his skill set up to date, and can now be found creating exciting visuals in Adobe Photoshop, Illustrator, and InDesign.
In his spare time, Sunny enjoys entertaining his daughter, eating out, running, and bingeing on Netflix boxsets.
Meet the team