Dawn Exton
Company Administrator and Support Desk Coordinator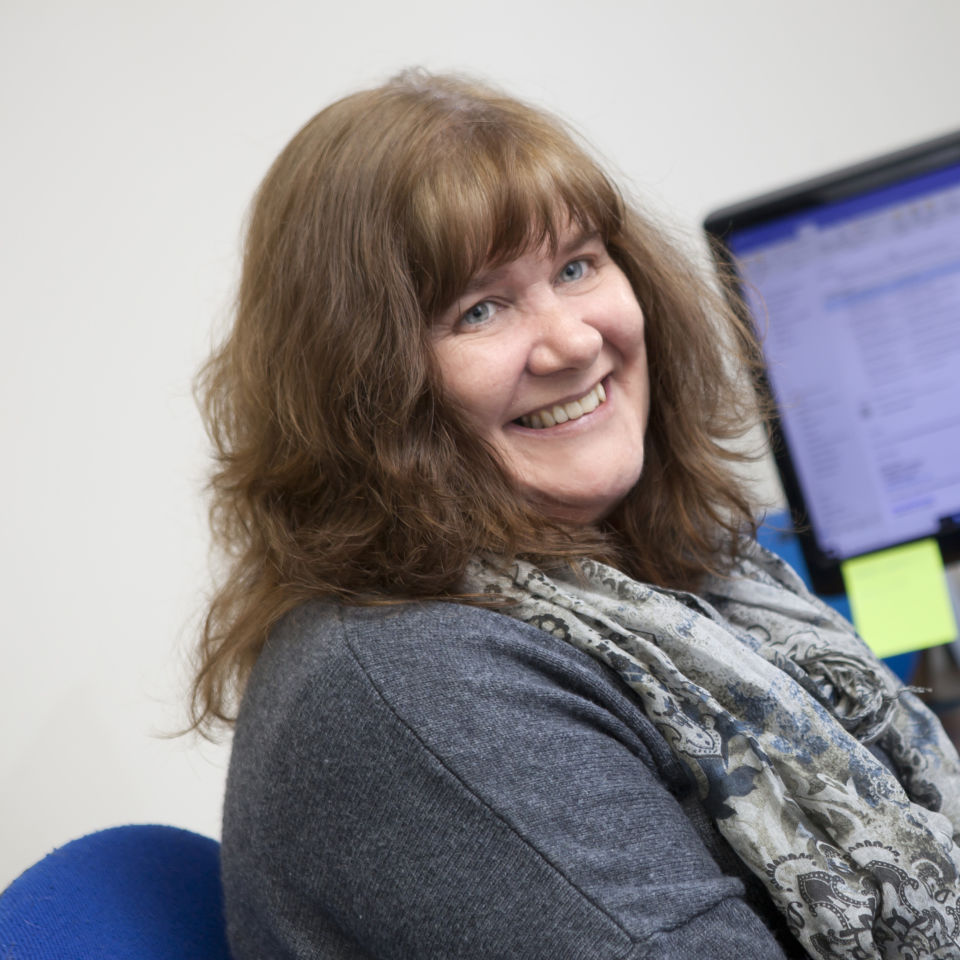 Dawn is our company administrator, and she brings a frankly staggering breadth of experience to Castlegate IT. She started working at 16 straight from school at the old York Carriage works, when carbon paper was still in use and computers were still in their infancy. She subsequently worked in admin for British Rail, first in the Outdoor and Machinery Depot and then moved into payroll, transferring to different organisations as British Rail was broken up during privatisation, and subsequently to Costcutter and the Post Office.
She has extensive customer experience, not least from volunteering as a member of the Intercity Customer Action Team team, who went out to trains that were late armed with a timetable to help passengers re-plan their journeys.
Having left the rail industry she gained her NEBOSH Health and Safety Certificate qualification and spent 3 years as an office supervisor doing the administration, purchasing and sales for a small local business producing granite, marble and quartz work surfaces.
By now fearless, she started in the Admin role here in 2017 and is now enjoying the opportunity to massively develop her software skills and help us with our business processes.
Meet the team