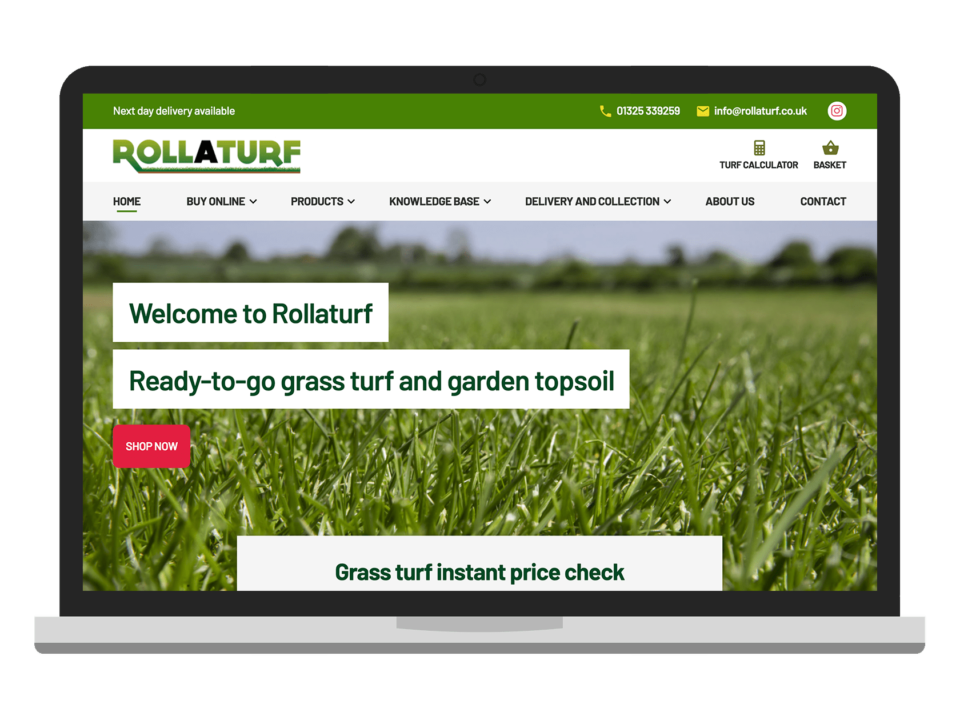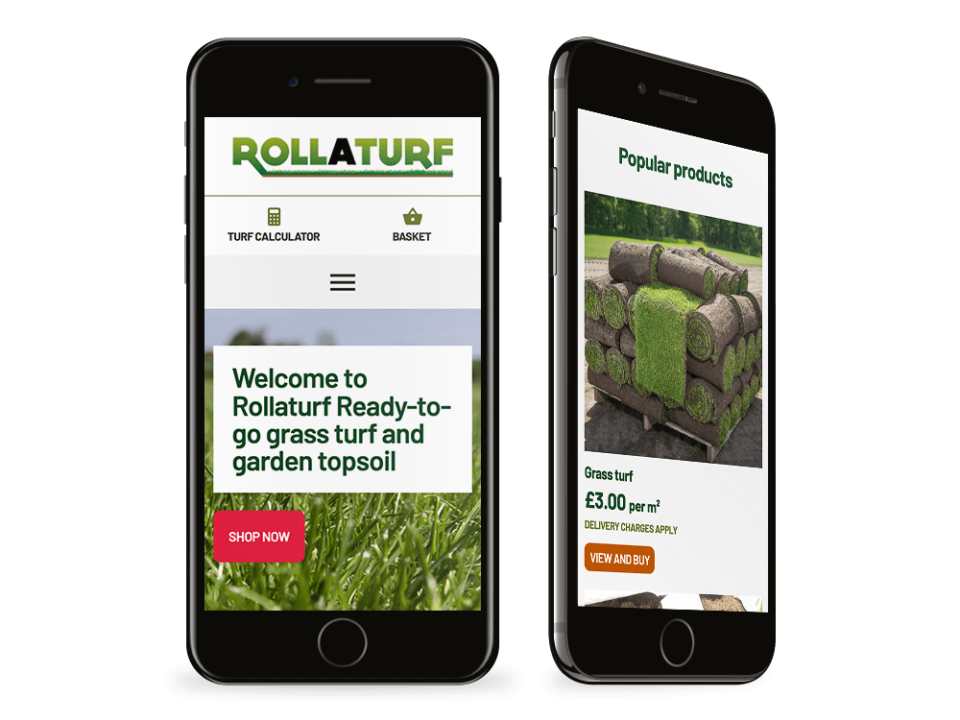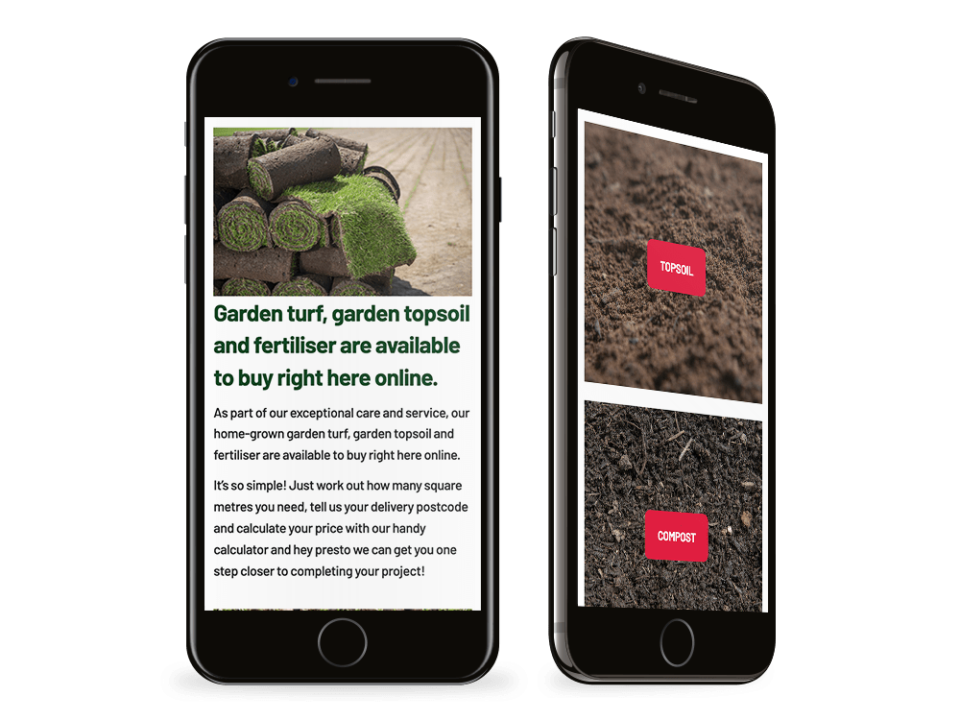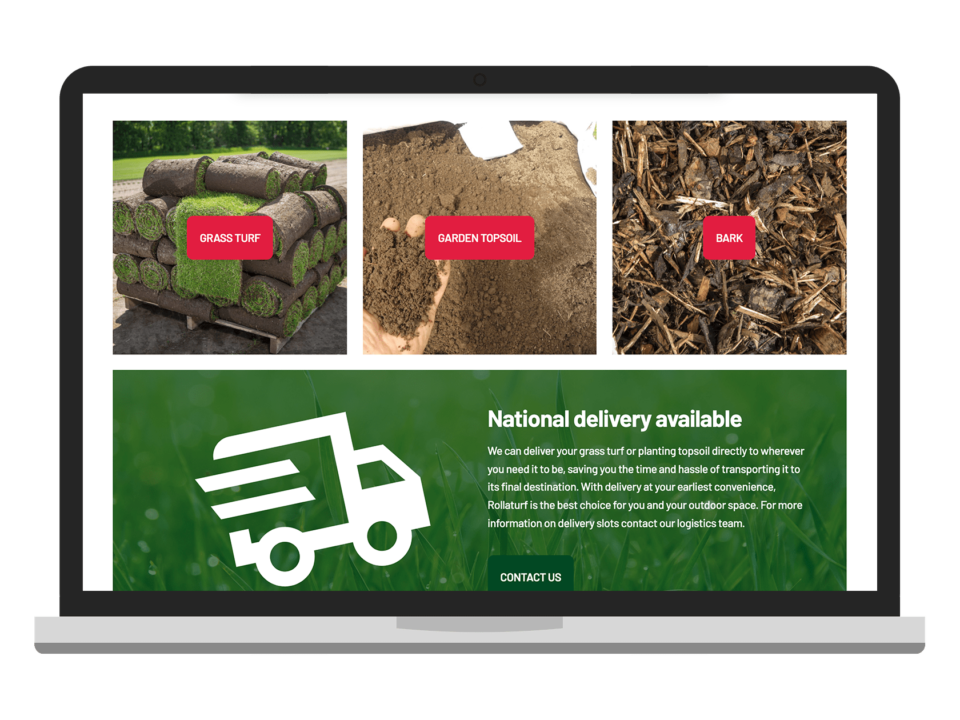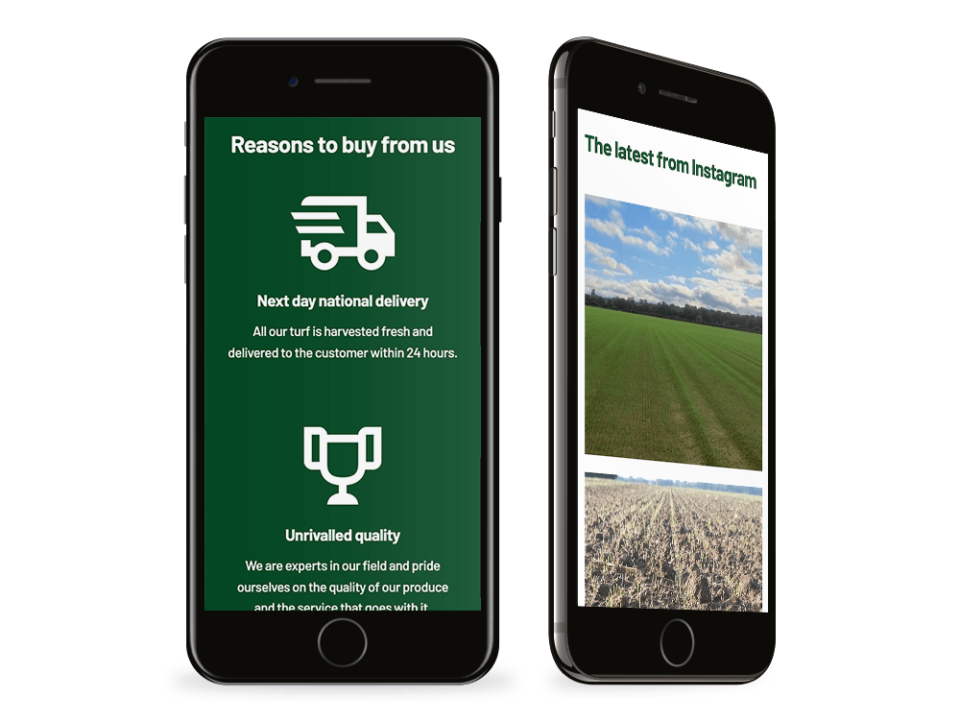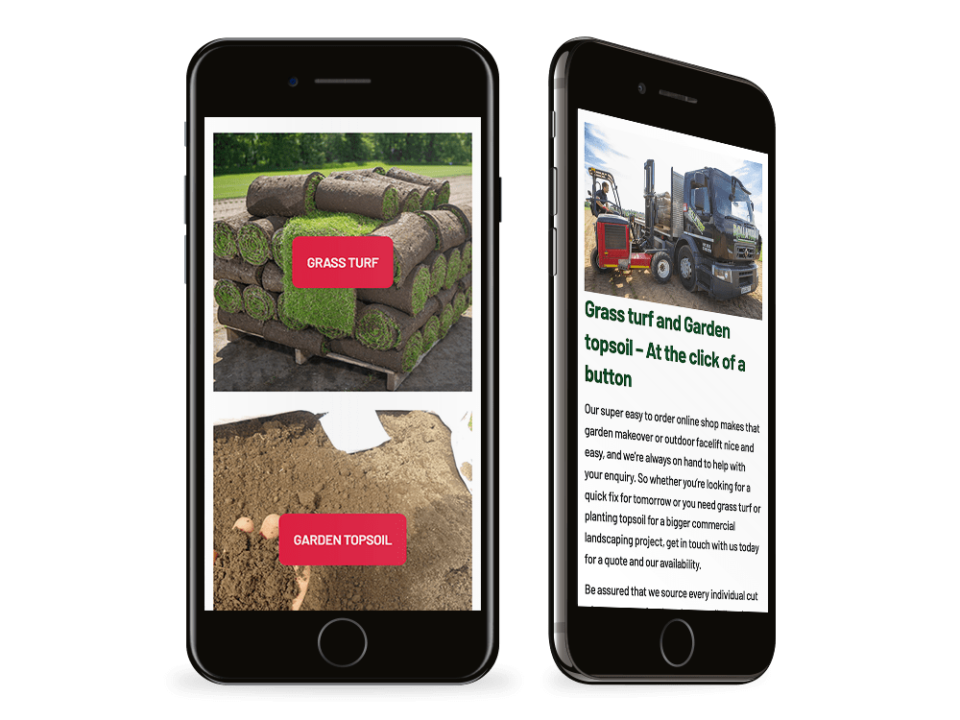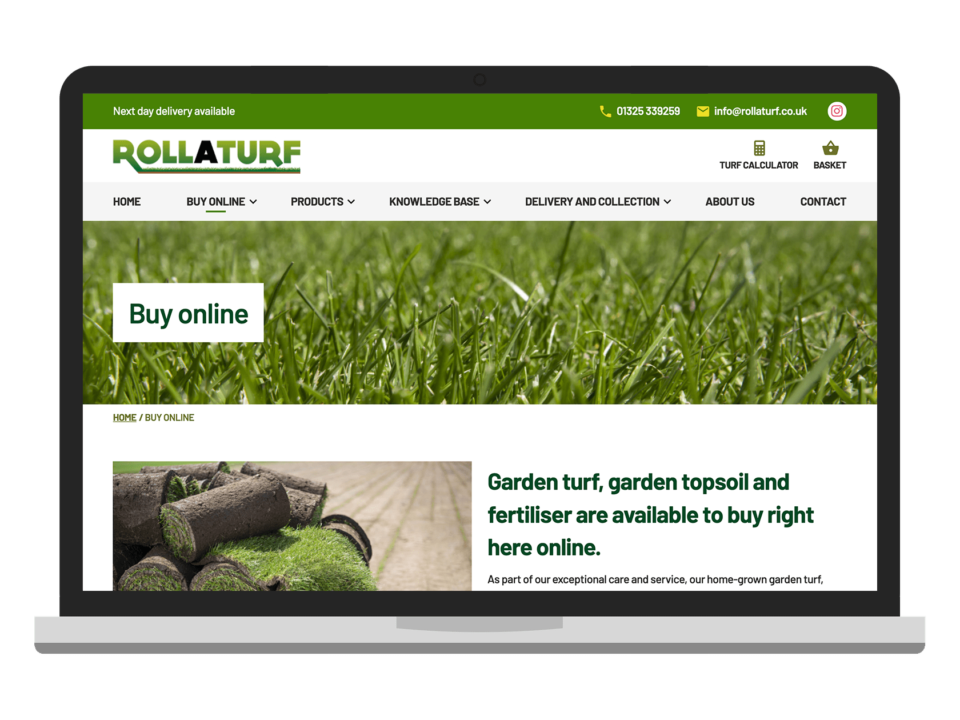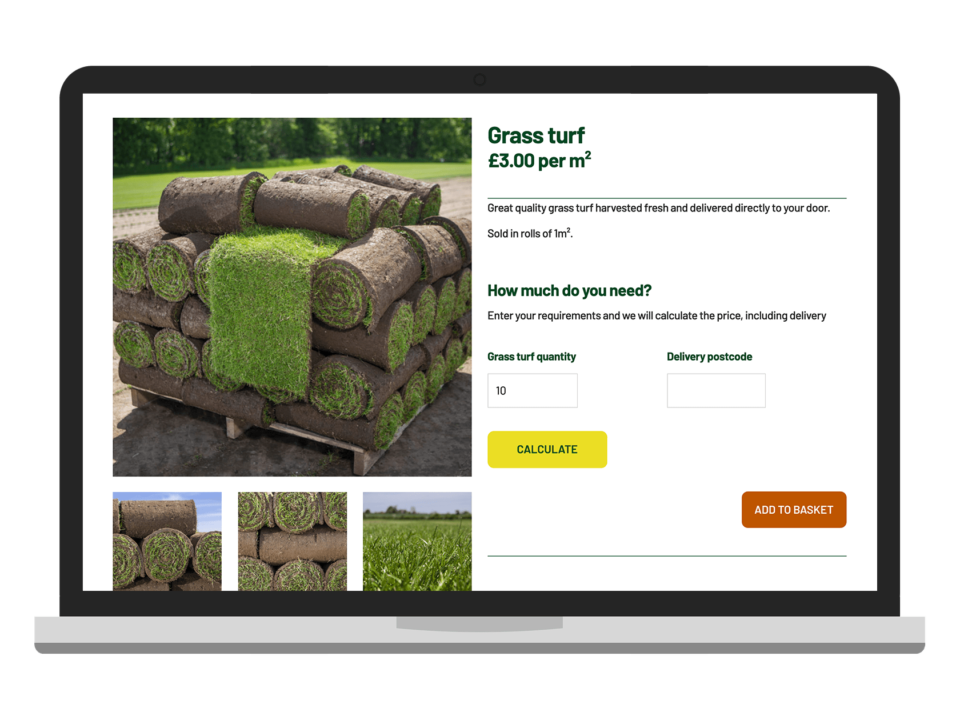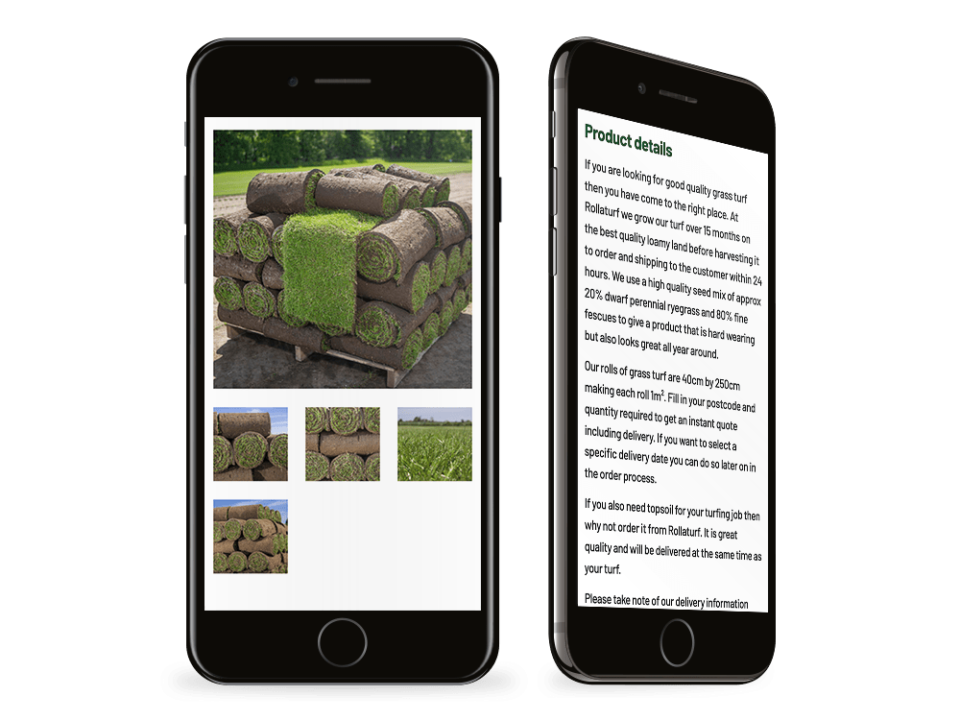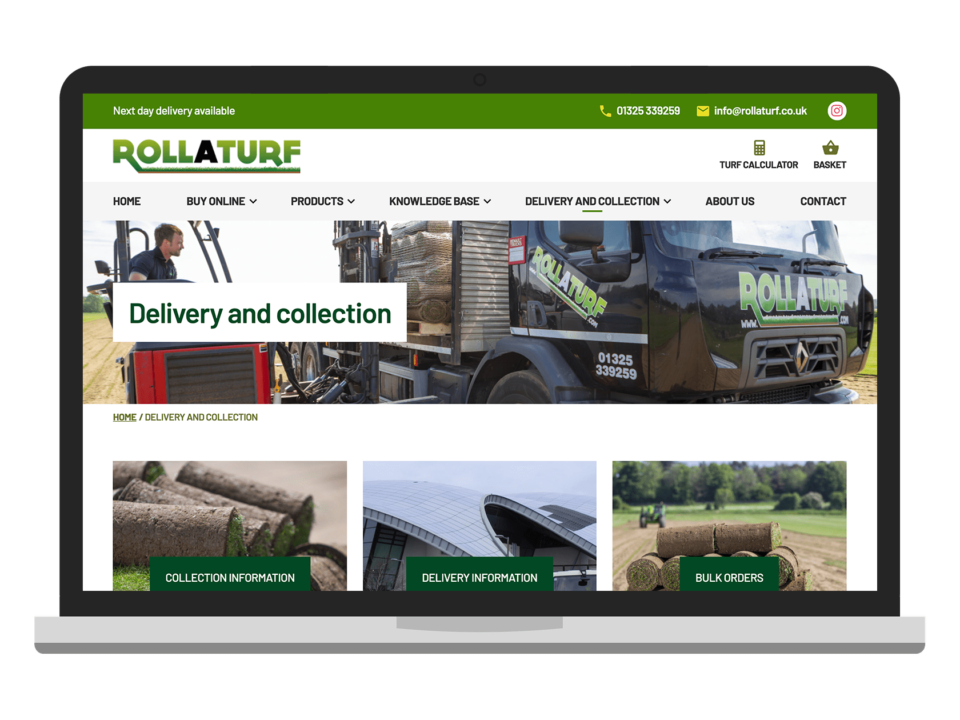 Rollaturf
Rollaturf provide high quality turf, topsoil and other landscaping materials for commercial and domestic use. Over the last 15 years, Rollaturf's small but dedicated team of turf experts has expanded the company to reach lawns and gardens throughout the UK.
The brief
With firmly established roots in the North East, Rollaturf was starting to outgrow its existing website. We were asked to design and build a new website that would project Rollaturf's considerable expertise and capabilities to a nationwide audience.
The website
We incorporated elements of Rollaturf's existing branding into the design of the site, producing a modern appearance that reinforces the brand identity. Bespoke photography plays an important role on this website: pictures of Rollaturf's team, equipment and products convey the capabilities of the company while presenting them as an approachable and friendly organisation.
We aimed to create a seamless journey for prospective customers to find out what they need and place an order. A simple online quote system on the homepage means visitors can immediately find out the delivered cost of a certain amount of turf, while the turf calculator makes it simple for users to calculate the amount of turf required to cover their garden or lawn before calculating costs. After an instant quote is produced, the user can immediately add the quoted amount of turf to their basket and place an order.
The result
The new website presents Rollaturf as a professional and approachable organisation which can meet the requirements of any customer, anywhere in the UK. A streamlined shop and range of contact options ensure that the site drives new business for Rollaturf, while features such as the knowledge base provide additional value to visitors and promote Rollaturf as experts within their field. A number of local landing pages help to solidify search-engine presence and also tie in with the Google Ads campaign which we manage for Rollaturf.