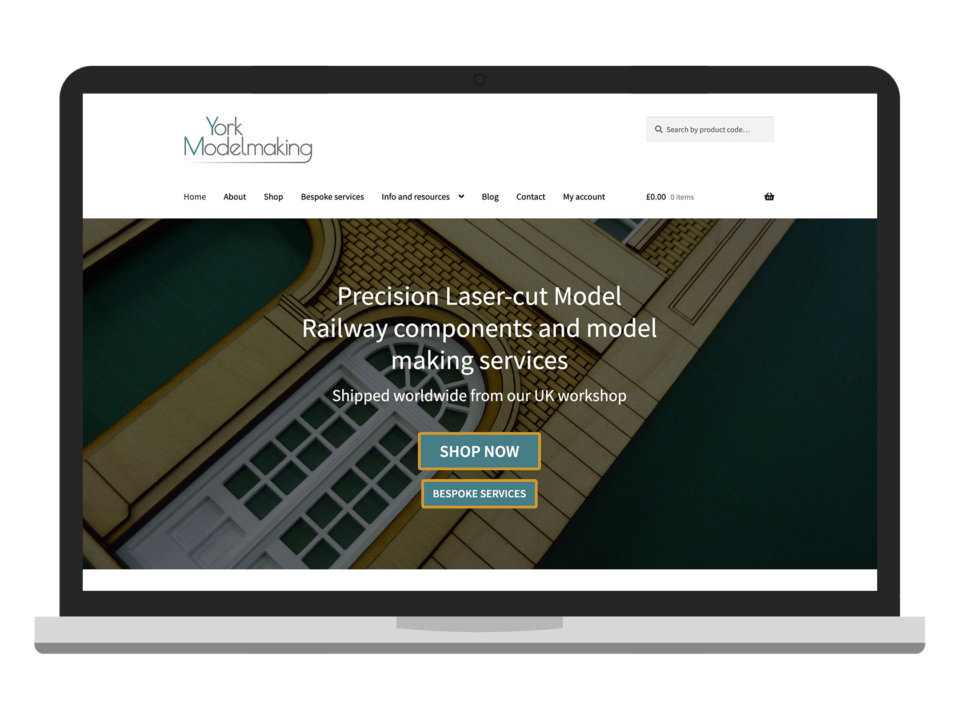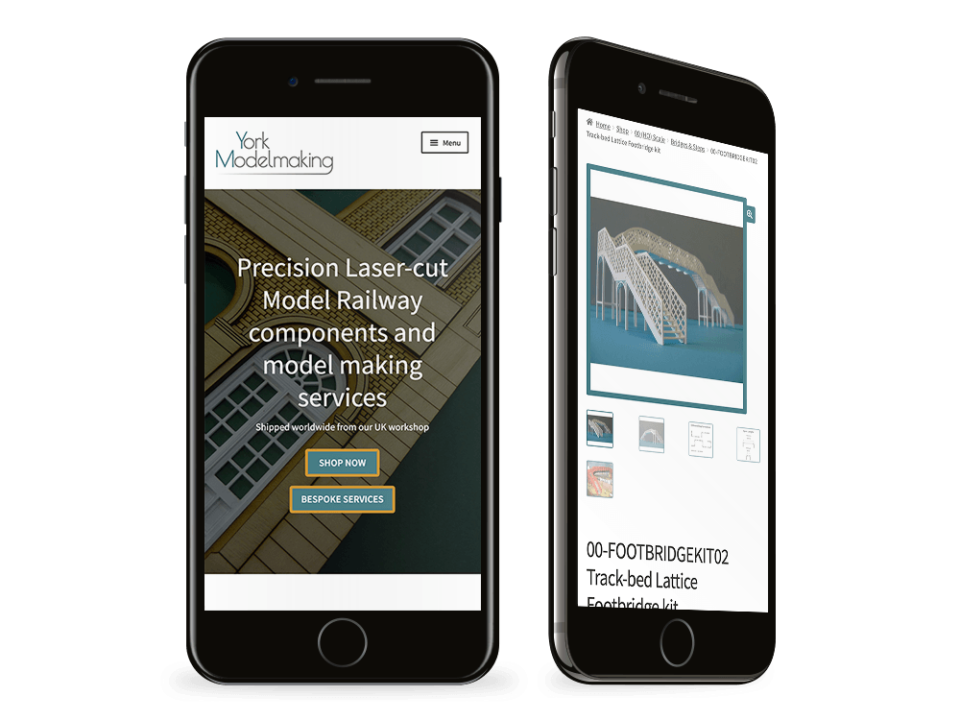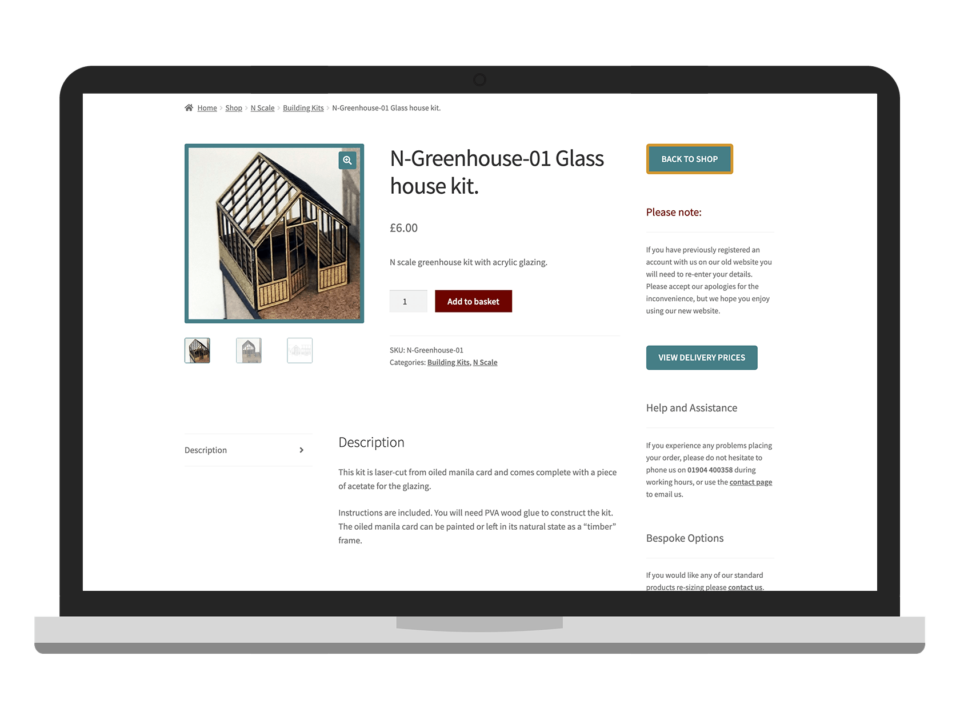 York Modelmaking
York Modelmaking manufactures precision laser-cut model railway components from their workshop in York. They provide over a thousand components, kits and tools, which are shipped to hobbyists worldwide.
The brief
York Modelmaking asked us to build them a new website to display their extensive product catalogue and allow customers to make purchases online. They also required search engine optimisation (SEO) of their site to increase their online presence, drive visitors to their site, and increase sales.
The website
We built a modern and eye-catching website for York Modelmaking, focusing on images of their high-quality products. We used WooCommerce to create an online catalogue and order management system, and carried out an in-depth SEO treatment to ensure that their website showed in response to relevant searches on Google and other search engines.
The result
The new website builds a strong online presence for York Modelmaking, with a clean minimal design that draws attention to the quality of their products. The homepage contains clear calls to action, directing customers to the parts of the site they are likely to be looking for, while a straightforward navigation bar enables them to access more information if needed. The WordPress content management system means that the York Modelmaking team can easily upkeep their blog and add new products to their shop when they become available.