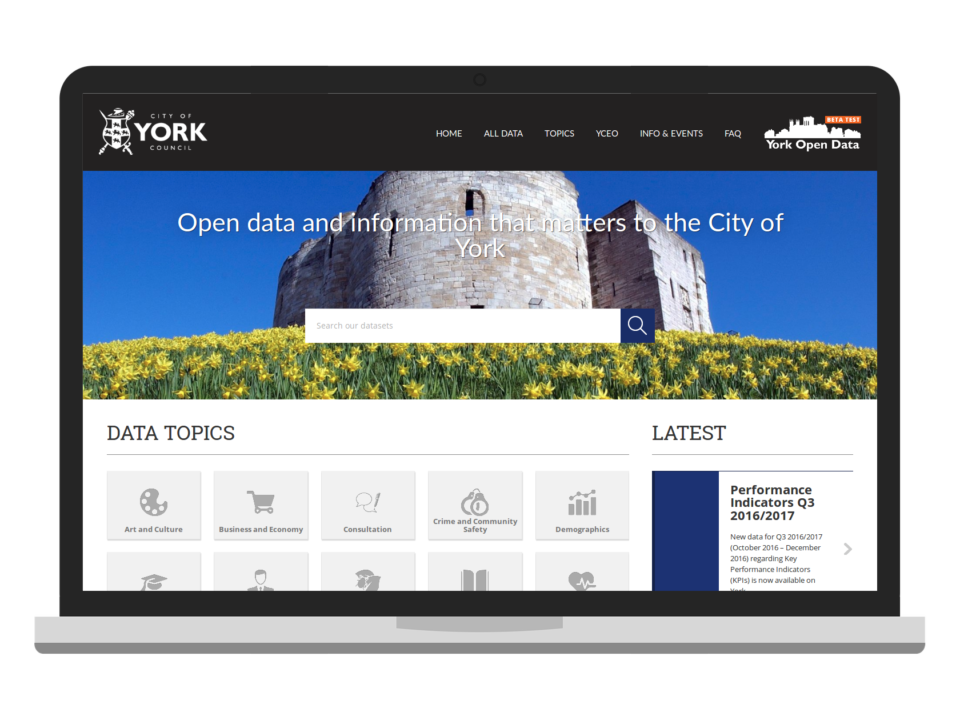 York Open Data
York Open Data is a repository for publicly available data initially supplied by the City of York Council but ultimately by a wide range of organisations. It is a key part of the City of York Council's transparency and open government agenda.
The site uses CKAN to manage the data – a sophisticated open source archive application which has become a de-facto standard for open government. CKAN is used by local and national governments around the world, including the UK and US national governments. It's open source, coded in Python, and very extensible. Rather than developing our own 'home-brew' fork of the original application, as many local authorities have done, we created an extension to customise the interface and fit CKAN around the main front-end website.
The front end of the site is driven by the more familiar WordPress CMS. Council staff can use WordPress to manage content, including news and event information, on the main site.
A full integration between CKAN and WordPress is difficult, as many people have found, but by limiting the role of each we have built a cohesive system. WordPress manages the graphics and styling, pulling details about the archive through from the CKAN API. The design is fully responsive, created in-house by our dedicated designer but based around a logo and photography supplied by CoYC.
The whole package is being hosted on a new server managed by local high-end hosting company Bytemark – who actually supply the server for the UK national data hub at data.gov.uk. It was launched at the March 2015 conference of the Local Area Research and Intelligence Association.
You can read more about the system in our two news articles: Opening Up Data and CKAN and WordPress Integration.