Web Developer Apprenticeships in York
Castlegate is a forward thinking website design and development company, based in the Walmgate area of York City Centre. Castlegate works with local, national and international clients:  from NGOs in India (Animal Aid Unlimited) to local cultural institutions (York Museums Trust); household names (Network Rail); and numerous charities, businesses, and academic research centres.
We prioritise doing the right thing and working with the right people to make great things happen.  Our ethical policy represents our commitment to integrity, honesty, and the high standards our clients value and rely upon.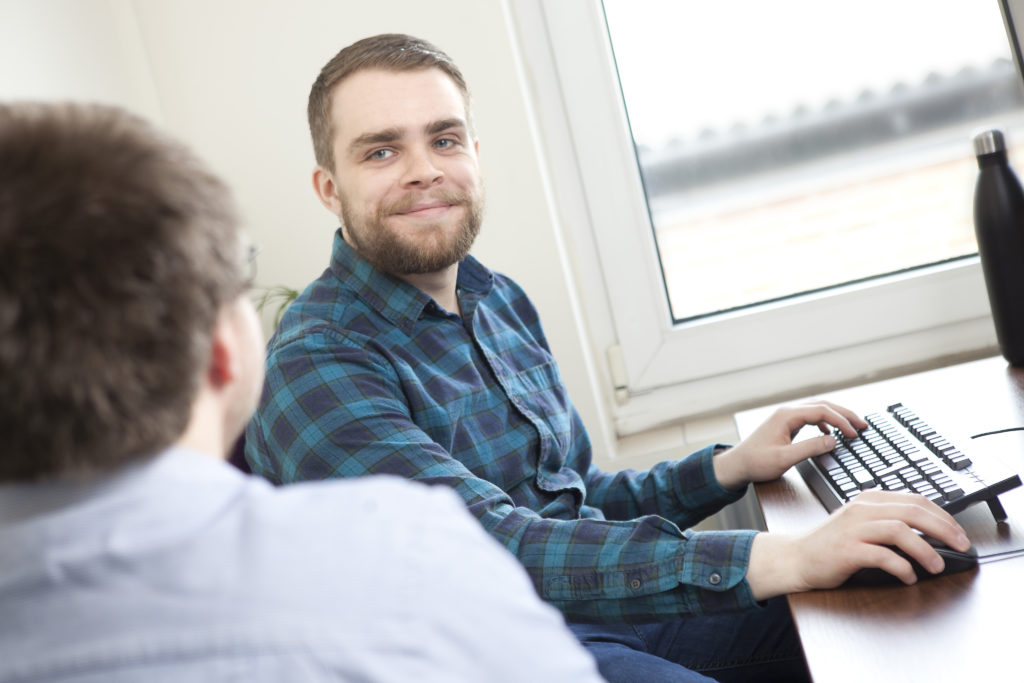 Where you come in!
If you're interested in a career in web development and seeking professional tuition and qualifications, Castlegate is York's leading provider. We're looking for individuals who are enthusiastic, ambitious, and passionate about web development.
Working with the The Coders Guild we provide a complete apprenticeship scheme including training for a year and a half worth £18K free of charge, and the opportunity to work alongside industry leaders in a friendly workplace environment.
Castlegate will give you real world experience and help you to build your career. You will learn languages such as HTML, CSS, JavaScript and PHP; frameworks such as Bootstrap; and the WordPress content management platform.
Through your paid apprenticeship you will partake in engaging training sessions, teaching you the essential knowledge and expertise to turbo-charge your path to become a professional web developer. Alongside quality tuition, you will be assigned a senior staff mentor so that you learn from the best first-hand.
Our apprenticeship isn't just academic, we want you to help us succeed by doing meaningful work on real projects. We encourage you to try new things, think outside the box and bring fresh perspective to our projects. We believe that you learn best through doing.
Interested in web developer apprenticeships in York?  Get in touch now!
Current and graduated apprentices
Weronika Siuda is currently working as apprentice after graduating from a cognitive science degree. Whilst studying, Weronika developed an interest in coding, an interest which would lead her to the apprenticeship scheme. Weronika is now honing her skills to excel as a software developer. Knowing that the work and skills she develops throughout her apprenticeship is making a real difference to people's lives and livelihoods has given her real job satisfaction.
Lamé Moatshe completed his apprenticeship and is now a fully-fledged developer.  Becoming an apprentice in 2018 after studying IT in college. Lamé decided to specialise in PHP and WordPress, enabling him to build, update and maintain a range of websites for Castlegate's clients. A key element for Lamé choosing our apprenticeship scheme was the focus on hands-on learning and opportunities to work shoulder to shoulder with world-class experts to learn industry-leading skills.
Robin Bell is our newest apprentice, having joined Castlegate after working on a family run website. Robin decided to retrain as a web developer after achieving a degree in English, seeking to convert a hobby into a career. Government and Coders Guild accreditation gave Robin assurance that the apprenticeship would provide the skills and knowhow necessary to forge a career within an ever-changing industry.
Interested in web developer apprenticeships in York?  Get in touch now!
You may also like
Categories
Archives