Merry Christmas
Wishing all our clients a Merry Christmas & Happy New Year!
It's been a busy and successful 12 months at Castlegate IT and we've been lucky enough to work on a range of exciting projects. I've picked out a couple of examples to showcase below.
Please be aware, the office will close at 5pm Friday 21st December 2018 reopening at 9am Wednesday 2nd January 2019. support@castlegateit.co.uk will be monitored for urgent requests.
Our team has grown again. We're now 12 strong!
Along with Senior Designer, Sunny Simmons, we have new Support Desk Coordinator, Will Watts and Apprentice Developer, Lamé Moatshe. They've hit the ground running and I'm excited to see how they grow and develop through 2019. Welcome to the team guys!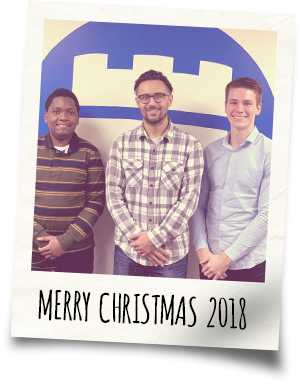 Working to end youth homelessness in Yorkshire with the fantastic York-based charity SASH
Castlegate was asked to design and build a website that would raise the profile of SASH and provide a platform for them to share information about the great work they do. Key aims of the project were to increase user interaction and provide a portal for hosts to log in and easily update their availability. Donations are key to the success of any charity, so it was paramount the website maximises these opportunities too.
Helping The Tarpaulin Company take their first steps into the world of online sales
The Tarpaulin Company is approaching new markets. To help facilitate their growth, we developed a new web presence, including a fully featured e-commerce platform, powered by WooCommerce. The majority of the company's work is in the creation of bespoke tarpaulins so we built a custom tarpaulin calculator to generate quotes for bespoke 2D and 3D shaped tarpaulins.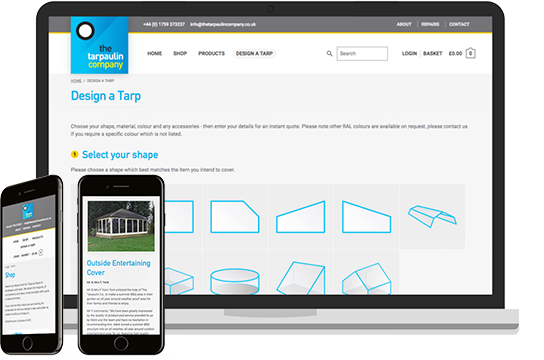 I would like to take this opportunity to wish you and your business every success in 2019. I hope 2018 treated you well too.
Our January schedule is filling fast so please get in touch now if there is anything we can help you with in the New Year.
All the best,
Jim Semlyen and the team at Castlegate IT
You may also like
Categories
Archives