Portfolio update: bespoke WordPress development
As PHP developers, we count WordPress development as one of our key specialisms. Well designed WordPress sites are effective on two fronts: through bespoke web design they can offer a high quality experience for the user, and once fitted out with a bespoke content management system (CMS), they offer ease of site maintenance and content updates for the site owner or admin.
The following examples demonstrate some of the ways in which Castlegate IT has used WordPress development to enhance websites or design them from scratch.
Stables Yoga
York Yoga studio operators Stables Yoga required a website which could elegantly convey information on their services across a range of platforms.
Responsive design ensures that the site is completely compatible with mobile devices such as smartphones and tablets.
Other key facets of the site's design included the integration of a map displaying the business' location and pinpointing nearby car parking; and the creation of a bespoke WordPress CMS, which features advanced custom fields for the reliable administration of mobile friendly class timetable entries.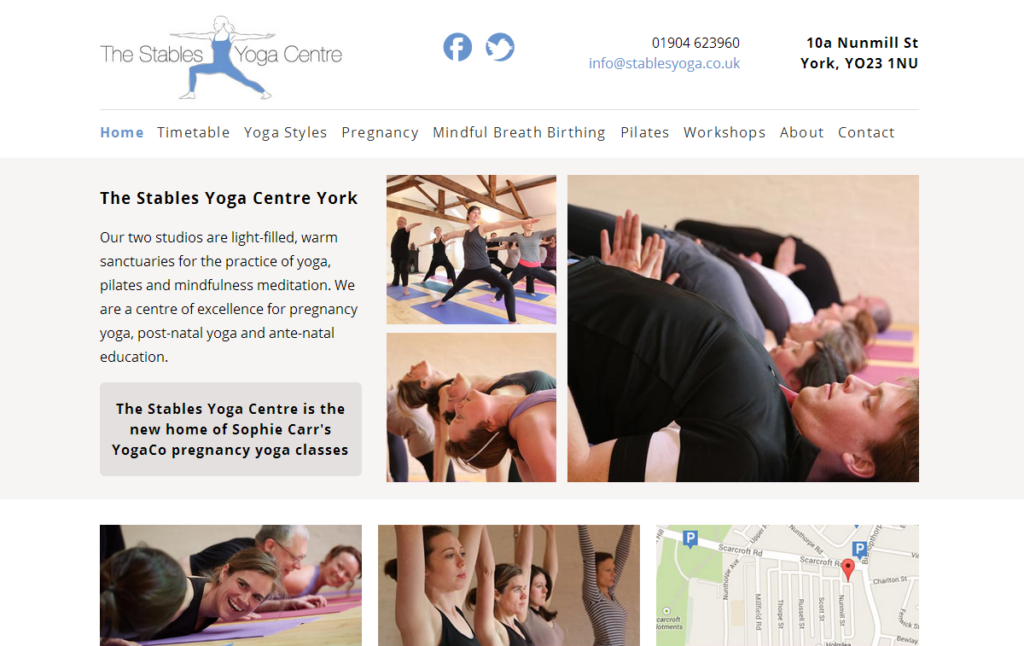 Grit, Track and Trail

We designed Grit, Track and Trail a new website to sell their services as providers of climbing courses in Yorkshire, the Lake District and Wales.
Working with designs created by Anita Sadurska, we developed grittrackandtrail.co.uk into a fully content managed website. The bespoke CMS designed for the site ensures that the owners can easily update information and create news posts and events.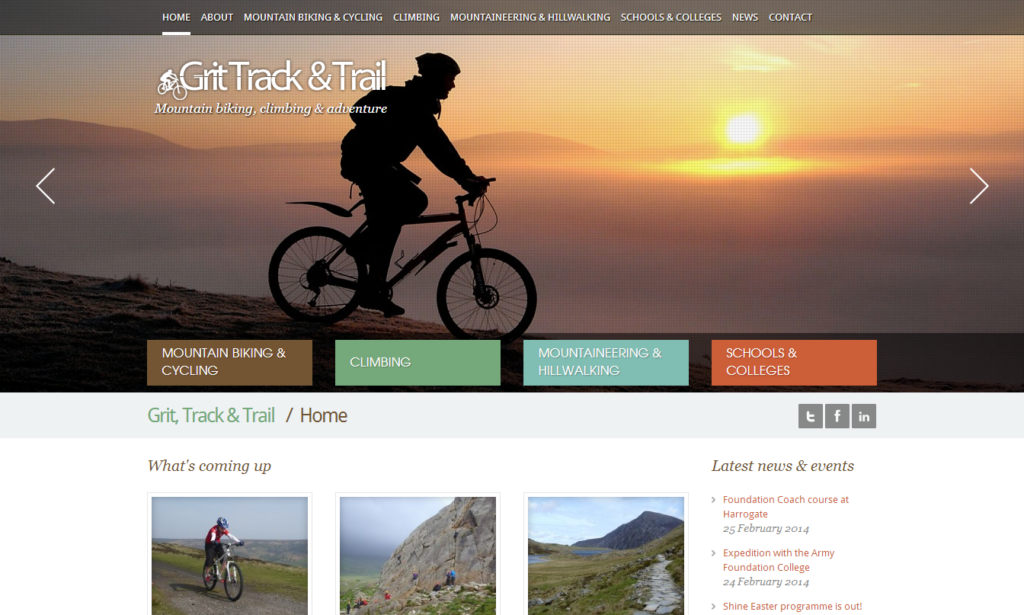 Get Cycling
Get Cycling is a Community Interest Company devoted to the promotion of cycling in all its functions throughout the UK.
Our re-design of getcycling.org.uk foregrounds the company's good work with a carousel of high quality images; and links to key Get Cycling services and events placed prominently on the homepage. We re-designed the site as a WordPress to allow greater ease of content management.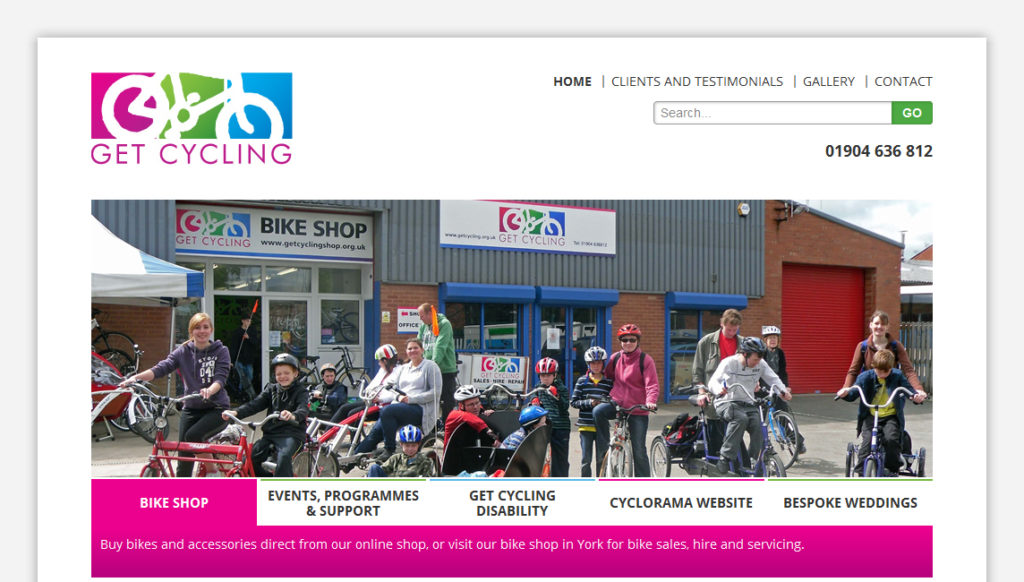 StorPlan

York-based firm StorPlan are the UK's leading manufacturers of mezzanine floors for retail and industrial use.
The client required a simple and easily navigable website which displays information and images detailing products and services in a clear and professional manner. We achieved this through measures such as incorporating image carousels and lightbox displays into our design.
The bespoke CMS created for the website allows the administrators to easily edit text, images, product listings and other content.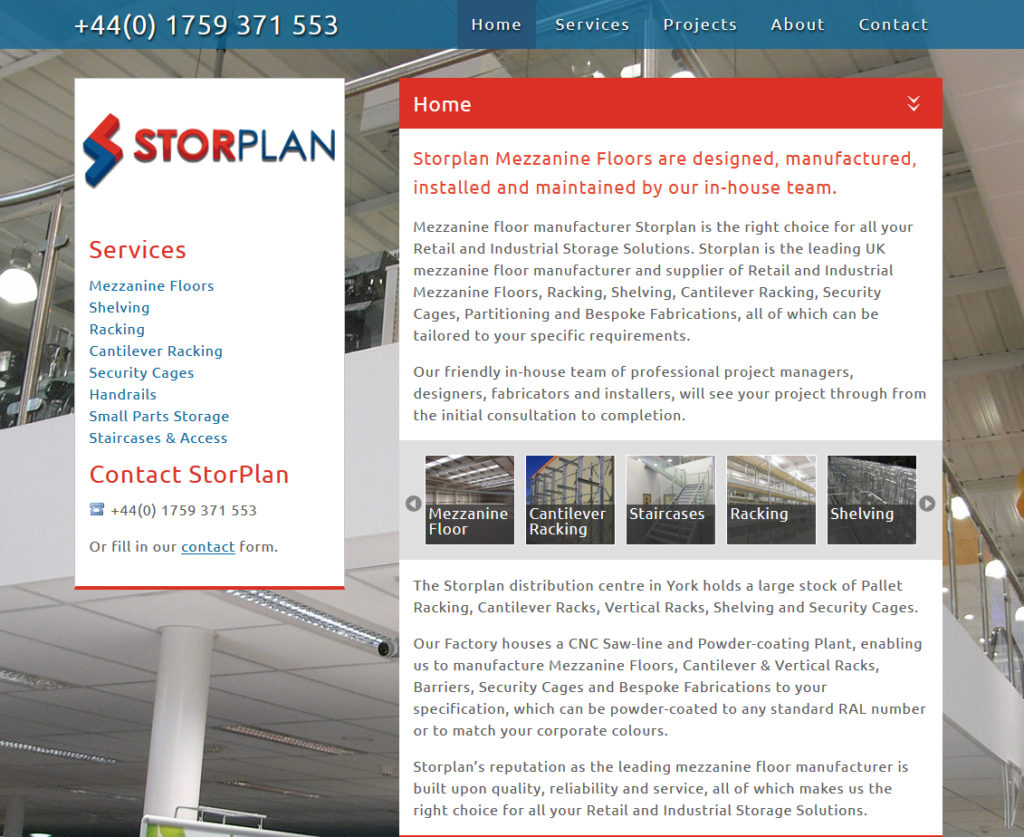 Your Marquee

Your Marquee are full event service providers with a specialism in wedding marquees. The company approached Castlegate IT with a view to building on their existing strong brand, marketing materials and online presence with a new website design.
Our design for the site prominently features professional photography commissioned prior to the site re-design by Your Marquee. Some of the highest quality images are displayed in an image carousel on the homepage. Other key design features included testimonials and contact forms.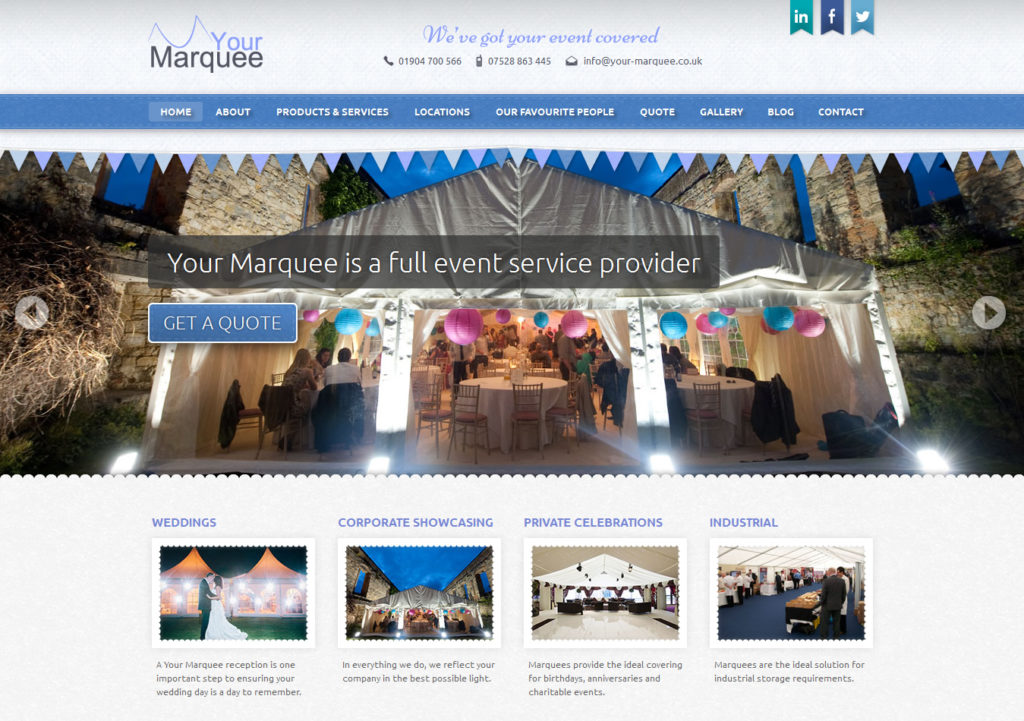 Reading the Past, Writing the Future

Designed by the Laurence Sterne Trust, Reading the Past, Writing the Future is an educational project that teaches primary school children about the life of Laurence Sterne as a novelist and preacher in the 18th Century.
Our website design for the project centered around the creation of a bespoke CMS, featuring special fields for embedding videos from YouTube. This WordPress content management system allows the admins to easily update the site's text and rich media.
The design of the site incorporates the management of thematically disparate sets of content such as churches, schools and project information.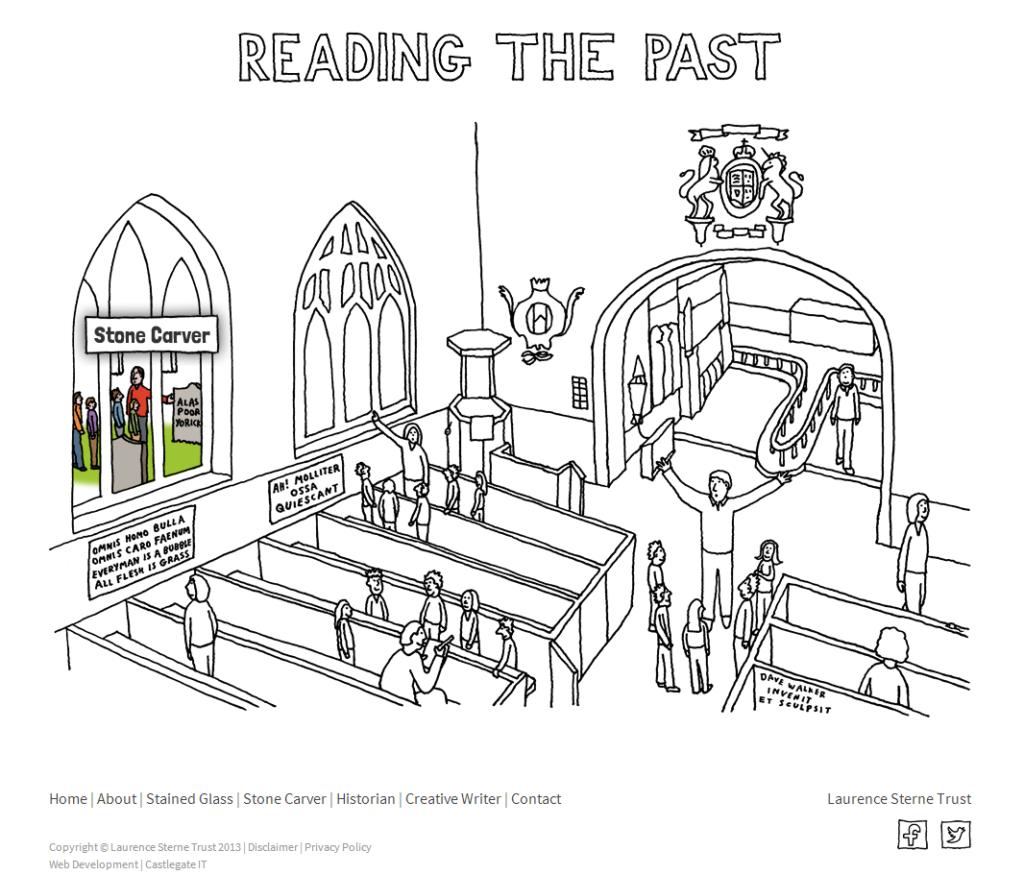 LHL Group

LHL Group are a progressive architectural, building surveying and quantity surveying company.
Our WordPress-based design for lhlgroup.co.uk included a CMS with custom fields for case studies, accreditations and sponsorship.
Key design features included an attractive contact menu with the client's chain of regional offices all incorporated into a neat, drop-down menu; and a simple 'Request a call back' enquiry form, designed to expedite customer service and alleviate pressure on the LHL Group's busy customer service specialists.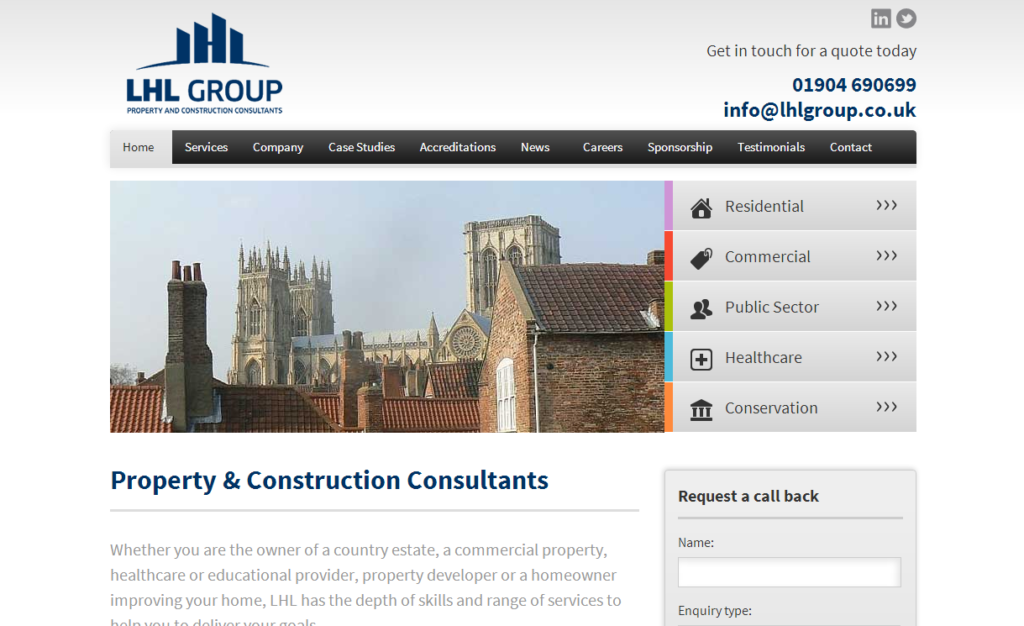 York Advocacy

York Advocacy offer a range of advocacy services including NHS advocacy and self advocacy guidance.
The client required a stylish website incorporating the existing York Advocacy logo, which would be easily navigable and accessible to users, particularly those with impaired vision or other conditions affecting ease of internet use.  We ensured that clear and attractive navigation and large, highly legible text were both ubiquitous throughout the website.
The CMS created for the York Advocacy website ensures the admins can easily edit, add and remove information on the site.
Cabra Verde
Cabra Verde run a cafe-deli and Spanish restaurant in York city centre.
The business' existing website didn't offer the owners a sufficient degree of control over the site's content, so we re-designed the website on a WordPress platform, with a CMS that allows the admins to add news and create, organise and structure menus at will.
The site's design focuses on the Spanish Cuisine served at the Cabra Verde restaurant, with a slideshow of food photography featuring on the homepage. Other important features include a TripAdvisor button and a feed from Cabra Verde's Twitter account.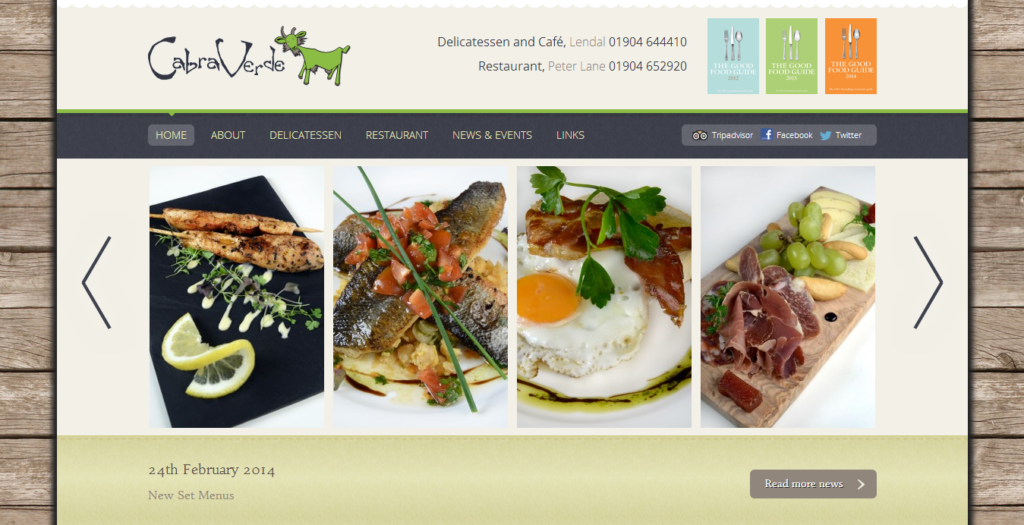 You may also like
Categories
Archives