Google Ads Mangement Service
There are many different ways to attract people to your website: social media, email marketing, and search engine optimisation – as well as traditional offline methods such as printing your web address on carrier bags, business cards or promotional mugs.
These are all good methods, but often they take up enormous amounts of time, or rely on an existing customer base.
One easy way to draw in new visitors is to pay for online advertising. Google Ads is a great option for this. It allows you to closely monitor your expenditure and offers a large amount of control over where your adverts appear.
You can set a budget of as little as a few pounds per day, and attract visitors interested in your products or services. It's a quick way to get a link right at the top of Google's search results.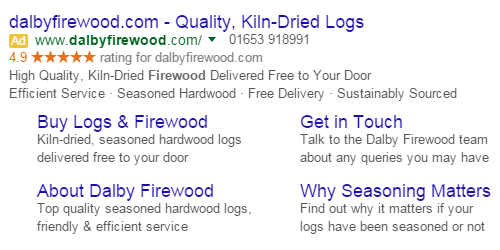 We manage it for you
We offer Google Ads account management, helping you to save time and get the best out of your budget.
We plan and create your campaigns, determining which formats best meet your needs, and building up your account to get the best return.
If you already have an Ads account we offer an audit of your existing campaigns, flagging up areas that could be improved.
We undertake thorough keyword research, and craft focused adverts for each targeted ad group. We also configure conversion tracking, enabling you to see the value your adverts are bringing to your website. Read more about our Google Ads management service.
Meet Julia, our Google Ads expert
Our newest web developer, Julia Haigh, is a Google Ads certified professional. She comes from a mathematical background, and has worked extensively in ecommerce before joining Castlegate IT, so she has an in-depth understanding of the figures and of what matters to you as a business.
Several of our clients are already feeling the benefit of her work – if you'd like to be the next, give us a shout!
You may also like
Categories
Archives