It only took a change of name
In a way, it's a good problem to have: we've been so busy working hard on clients' websites,  we've neglected our own for a  long time!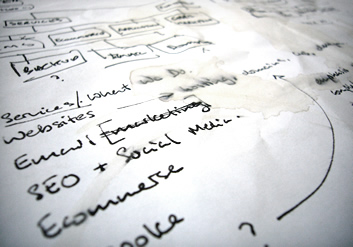 We often talked about it in the office, we had big plans and amazing ideas for our lovely new website. We started talks years ago and the sitemap I sketched out has been sat on my desk ever since. It seems to have been used as a drinks coaster whilst serving as a great reminder that we need a new website!
It was not until December 2011 when Semlyen IT Consultants became Castlegate IT Limited that we've finally forced ourselves to look at our own website. A change of name is quite a big deal and with it comes the chance to make some big changes to our own website and branding. So we've dusted off the old sitemap, made some minor revisions, produced some mockups and pressed on with the development, what you are seeing now is the result of that hard work! OK, so it wasn't quite as simple as that but we're extremely happy to announce our brand new website!
So… hope you like it!
You may also like
Categories
Archives