Display stars in Google search results with Trustist
When it comes to attracting visitors to your website, few things are more effective than displaying a star rating next to your company name on Google.
This is why we've partnered with review aggregation service Trustist, who can help you display stars in your natural search results using your reviews. They aggregate all of your reviews from wherever they exist – including Google, Facebook and many others – and bring them into one account for you. There are also other features available within your account that allow you to get more out of your reviews by responding to them and sharing them across your social media accounts.
How it works
Installing Trustist on your website means that a widget is displayed on each page showing your overall review count and average rating score from all sources. This widget is updated in real-time, and, when clicked, takes the user through to the full list of your reviews. This can be on either your own site or the Trustist site – so if you don't have a review section on your website, there's no need to create one.
The widgets on your website add "structured data" to the pages, which tells Google all about the reviews you have collected from your customers. This structured data then prompts Google to display stars with your listings in natural search results.
Instant results
The stars in natural search results make your listings more attractive to prospective visitors, which leads to an increase in the amount of clicks you receive from natural search results. Other Search Engine Optimisation (SEO) techniques generally need some time to take effect, but displaying a star rating on Google has instant results. Having the stars to help increase your Click-Through Rate (CTR) also helps you to convert more customers once they land on your website, as they are able to see your reputation at a glance.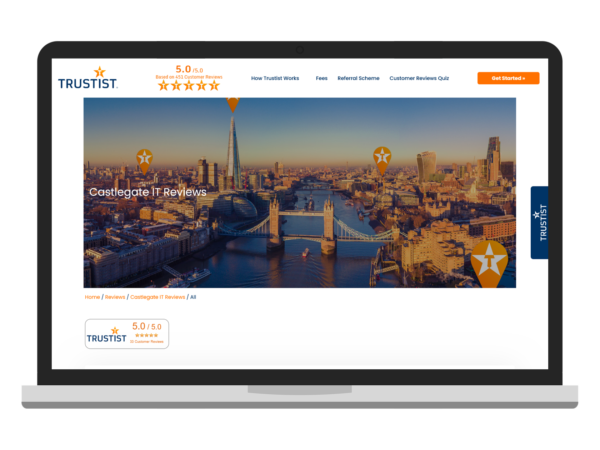 To find out more, visit the Trustist website here.
We offer a full range of search engine optimisation services. If you'd like to get Trustist installed on your website, or you want to find out how to improve your website's position in search results, get in touch with us.
You may also like
Categories
Archives