York Museums Trust – new sites go live!
We recently completed the first part of one of the largest projects we've ever taken on: five responsive websites with interconnected navigation, shared content and a sophisticated third-party database. The sites are for York Museums Trust – the charitable body responsible for managing a number of York's leading museums and galleries. The websites of each of their four leading attractions badly needed an overhaul, as did as the York Museums Trust's own website.
After months of development, the sites went live in June. We'd like to talk you through a few of the most interesting aspects of this expansive development project.
Catalogue search – York Museums Trust's galleries and museums house a vast collection of objects including artworks, documents and historical artefacts. We were tasked with developing a search application to rival those of Europe's leading museums and academic institutions, incorporating customisable search criteria and providing a lightbox display for images and full details of each collection item. Results are updated in real time as they are refined by new search criteria, and infinite scrolling with lazy loading provides a simple browsing experience for the user. It's a big boast, but we think we've produced the best responsive museum collection browser out there.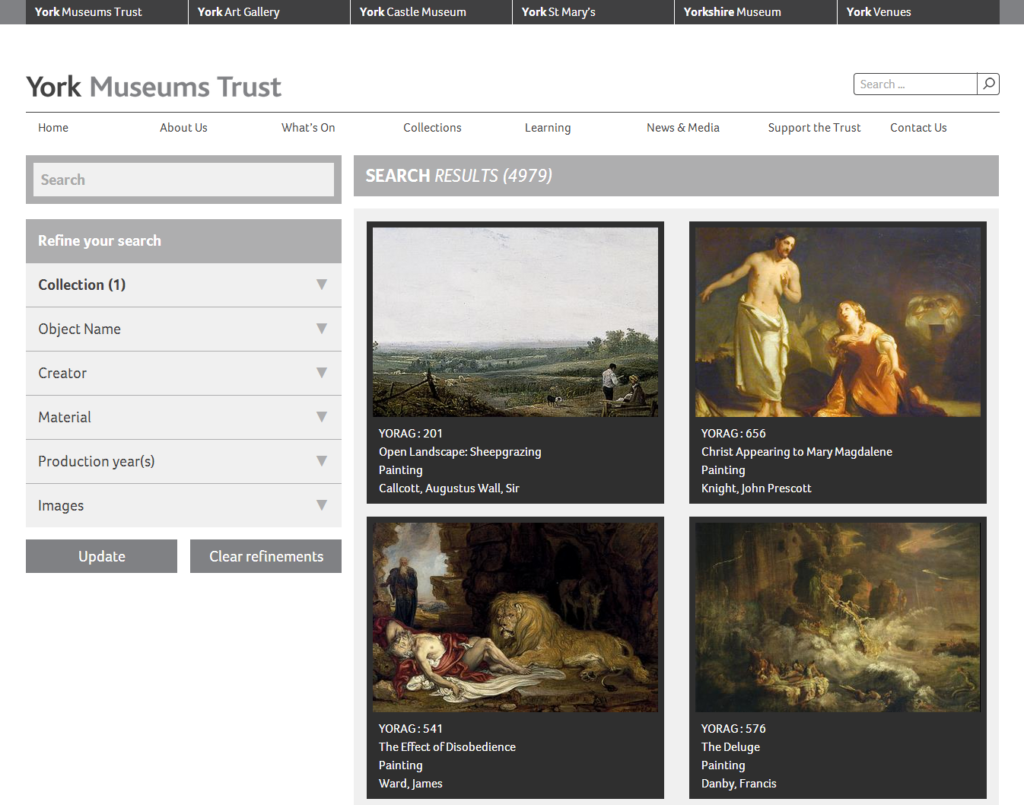 Search the York Museums Trust collection here.
Responsive design – With an increasingly significant proportion of internet users now browsing using a range of devices including smartphones and tablets as well as computers, websites must now be responsively designed in order to provide the desired level of user experience across all browsing platforms. The York Museums Trust websites have been developed to ensure that all design elements and site features work properly across a full range of platforms.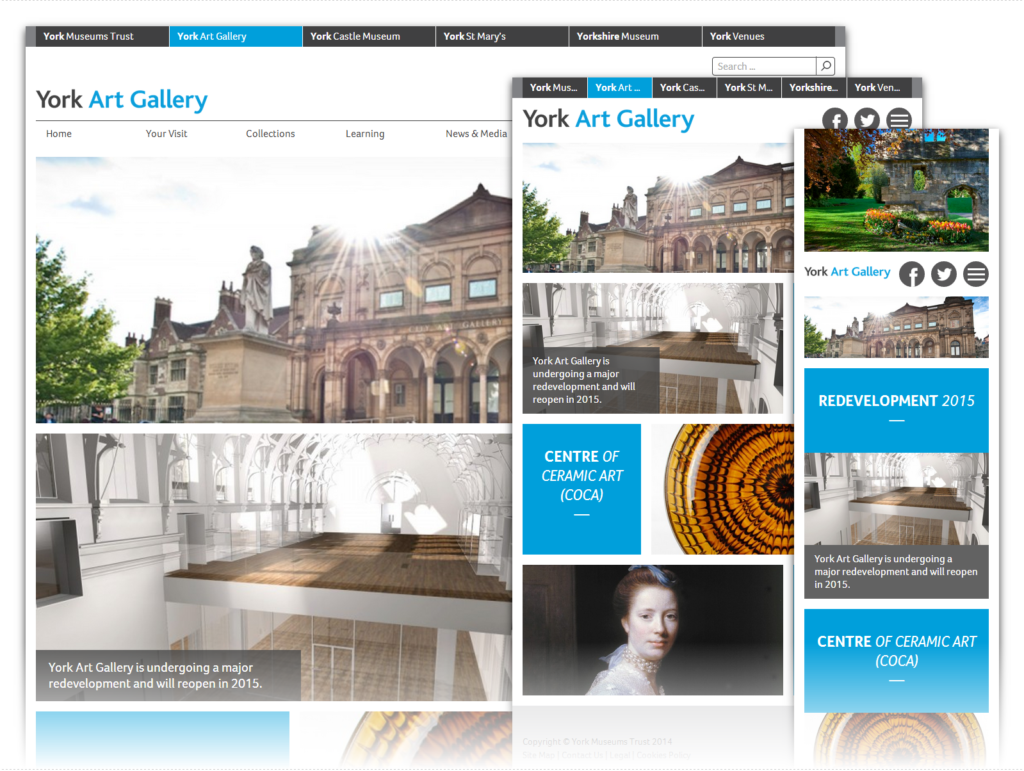 Read more on responsive design here.
In-browser interactive PDFs – York Museums Trust regularly need to upload carefully-designed materials to their website in PDF format. They wanted visitors to be able to read these documents easily without leaving their browsers. We use Flexpaper to render these PDF documents into interactive elements using Adobe Flash or HTML5. Each document needs to be prepublished into different formats to make sure that it's available for almost all mobile and desktop devices – we built a system which does this automatically so YMT don't have to worry about it.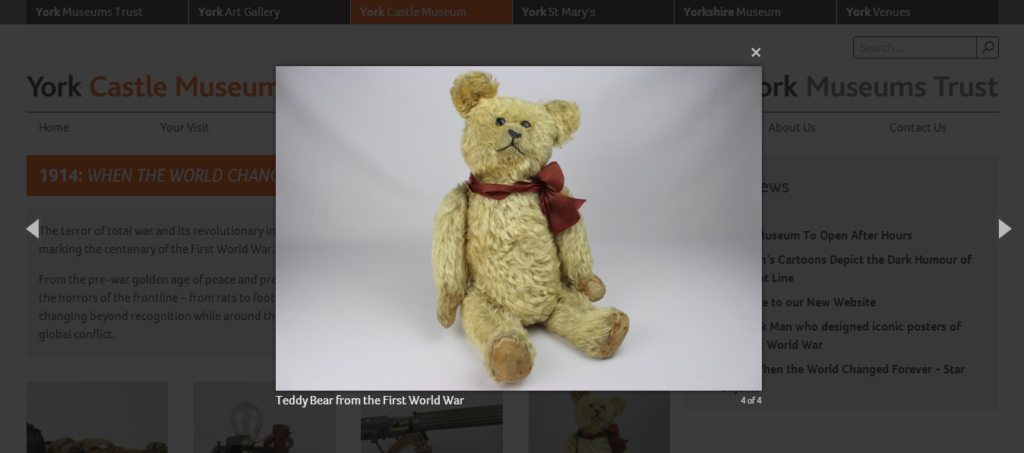 Site administration – We developed a bespoke WordPress-based content management system (CMS) for the York Museums Trust website. This accessible system allows site administrators to add and update web content at will, including blog entries, news posts, deep pages and event listings. All the sites in the network can be freely interlinked, and news and events can be selectively syndicated from the main YMT site to the different venue sites. The CMS features custom fields which allow the administrator to drag-and-drop rich media such as images and videos into sections of web-pages which have been pre-designated with consideration to the design of the website.
Read more on bespoke WordPress content management systems here.
Or you can go and explore the York Museums Trust website for yourself.
You may also like
Categories
Archives