Our Latest Bespoke Websites
Our three latest projects are now online. This time we've been busy working on new websites for Harrogate-based social care organisation Community Catalysts, social development and human rights charity Good Neighbours UK, and bakery management app Cybake.
Community Catalysts
Local not-for-profit Community Catalysts is working to redefine social care by connecting small caregiving organisations with people in the community in need of help. The previous website had been in place for over 10 years, during which time Community Catalysts had established itself as an organisation of national influence – so we were asked to redesign the site and bring it up to date.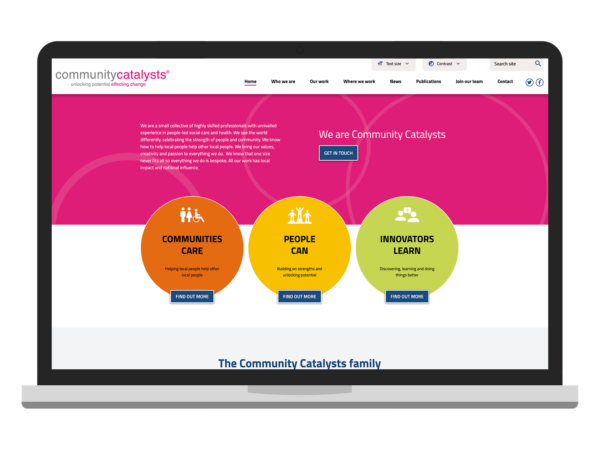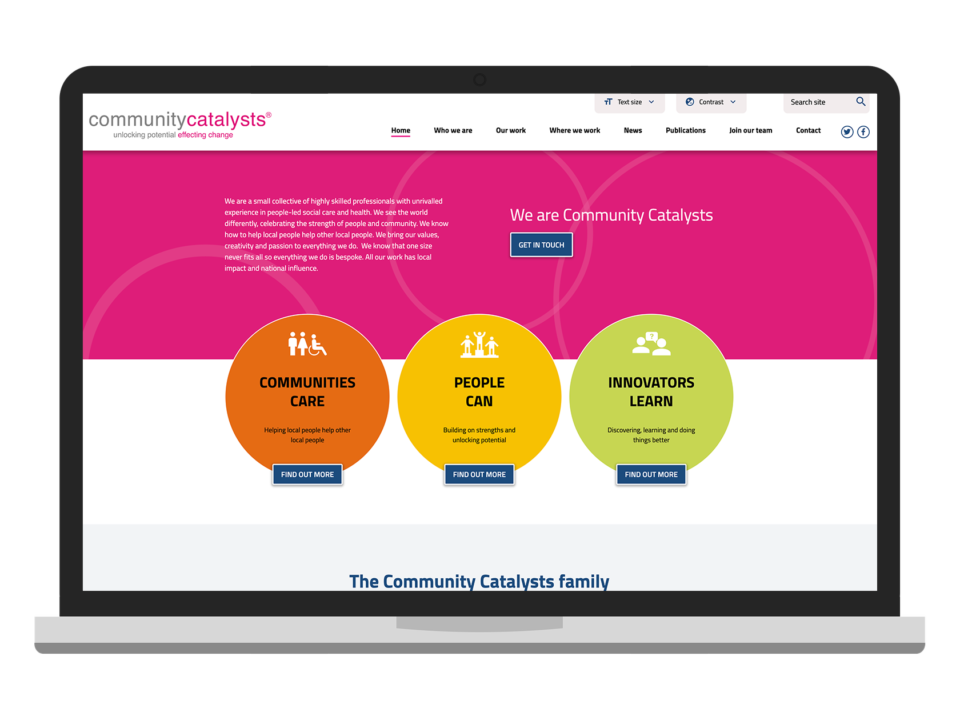 Our challenge in this project was to retain the characteristic style elements of the old site but integrate them into a more contemporary site design. In addition; we put icons in place to improve navigability, implemented contrast and text size controls for accessibility, and ensured that the site was compatible with all devices.
Take a look at Community Catalysts' new website
Good Neighbours UK
Good Neighbours UK is the UK branch of the global Good Neighbor Network, a charity organisation that works to combat poverty and oppression around the world by strengthening communities and advocating for the rights of vulnerable people. Castlegate was asked to build a new bespoke website for the Good Neighbor Network to enable them to better promote the organisation's interests in the UK.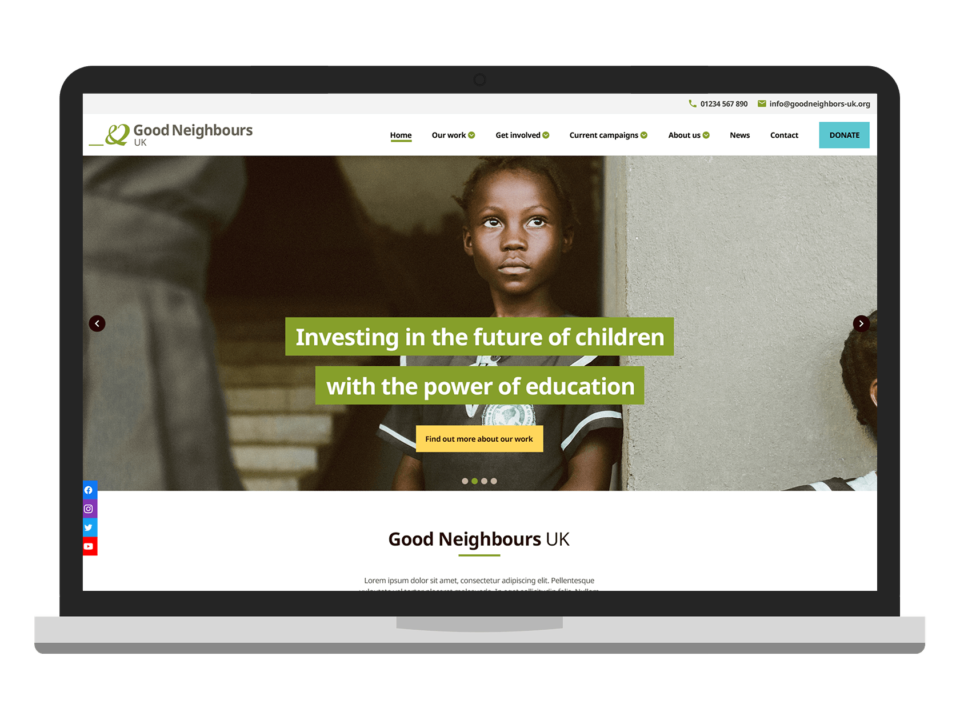 The design of the new site was informed by in-depth research of other UK charities, while adhering strictly to the Good Neighbor Network's global brand identity. The site enables Good Neighbours UK to keep the public up to date on all areas of their campaign work, aided by a straightforward site layout and easy-to-use navigation system. The use of high-quality photography and distinctive icons brings the site to life.
Take a look at the new Good Neighbours UK site
Cybake
Software development company RedBlack Software developed the Cybake app to provide all-in-one management tool for bakeries. The Cybake team felt their existing site no longer represented the quality of their app, and asked Castlegate to build a new website to showcase their product.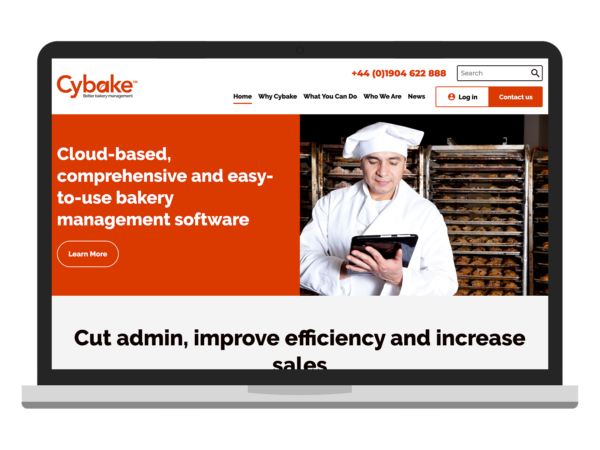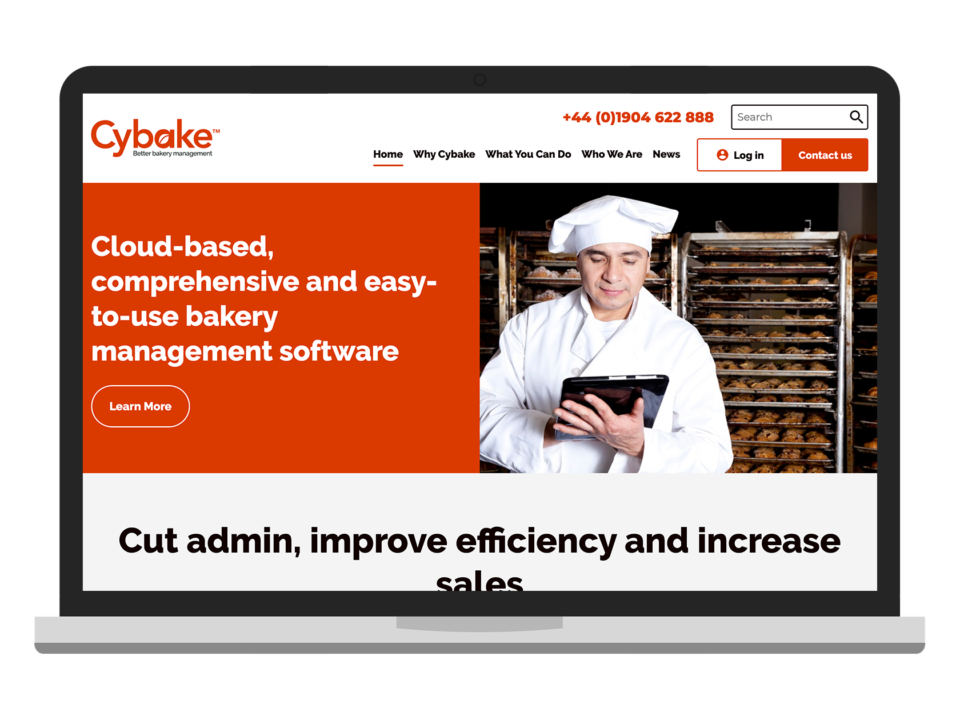 Cybake is a feature-rich application and, as such, the website needed to provide a lot of information on the many ways in which the software can help businesses. To make this information easily accessible, we implemented a simple navigation system that enables users to quickly find the information they need while keeping the site uncluttered. Clear calls-to-action and live chat functionality ensure that the site reliably generates leads by encouraging prospective customers to get in touch.
Take a look at Cybake's new website
Bespoke WordPress Websites
Each of these sites is built on the industry-leading WordPress platform, which enables the three organisations to easily manage and update their website's content as they develop and grow.
If you'd like to see more of our work, take a look at our portfolio – and if your organisation is in need of a new website then please get in touch and we'll be happy to help!
You may also like
Categories
Archives